US Ambassador Kritenbrink: Vietnam has been proactive and transparent in Covid-19 information
The People's Committee of Hanoi on June 1 handed over 100,000 antibacterial cloth masks and 50,000 medical masks to the US Embassy in Vietnam to support the people of New York in their fight against the COVID-19 pandemic.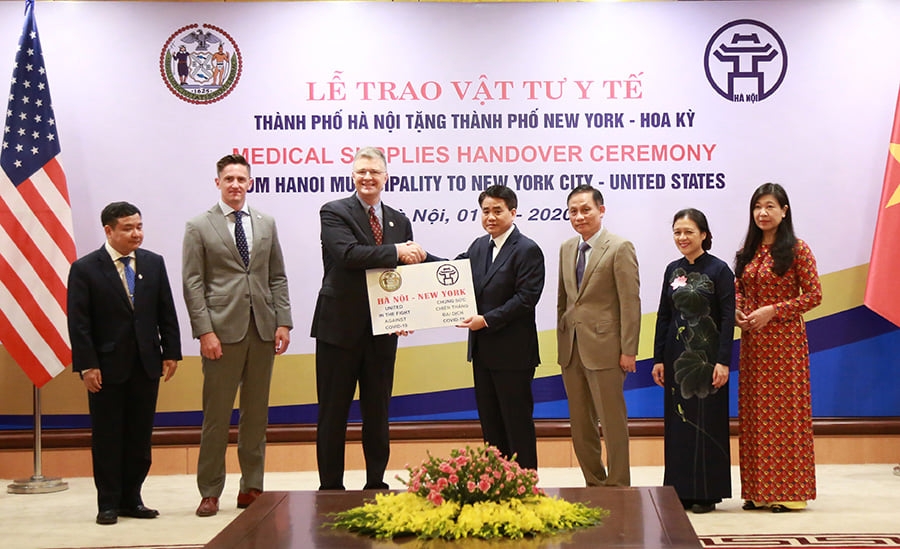 Chairman of Hanoi municipal People's Committee Nguyen Duc Chung presents masks to representatives of New York. Photo: HAUFO
Speaking at the handover ceremony, Chairman of the Hanoi People's Committee Nguyen Duc Chung said that, based on the comprehensive partnership between the two countries Vietnam-US, as well as solidarity and responsibility with international friends in the face of a global problem, with the spirit of supporting each other in difficult times, Hanoi wishes to share part of its resources to support the government and people of New York City to prevent and combat the pandemic.
Chung believed, with the efforts and drastic measures being implemented by the US administration and local governments, together with the efforts and determination of the people, the cooperation of the international community, the US will soon overcome the pandemic.
Thanking the government and people of Hanoi, US Ambassador to Vietnam Daniel J. Kritenbrink congratulated Vietnam for its achievements in the fight against COVID-19.
According to the US Ambassador, Vietnam is one of the first countries to be affected by the disease but so far no deaths recorded due to SARS-CoV-2.
Ambassador Kritenbrink adding that the Government of Vietnam has been proactive and transparent in the disease information and affirmed that 150,000 masks from Hanoi will help New York in its fight to overcome the pandemic and return to normal life.
Not just the US, last month, Hanoi also has presented made-in-Vietnam masks, to help the Russian capital of Moscow and sevaral French localities as well as the Vietnamese community there in the fight against the COVID-19 pandemic.
Governments around the world are moving to ease restrictions that have wrecked their economies, even as the number of cases tops 6.1 million and virus deaths exceed 371,000.
In the United States - the worst-affected nation in the world - Washington and Los Angeles resumed outdoor dining, while New York City is on track to begin reopening from June 8./.
First two cats positive for nCoV in the US

Both animals, which are from separate areas of New York state, had minor respiratory symptoms and are expected to make a full recovery, federal agencies announced Wednesday ...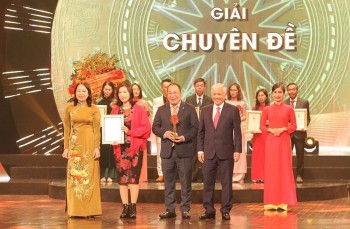 Overseas Vietnamese
VietnamTimes (Viet Nam Union of Friendship Organizations) is a reliable address for overseas Vietnamese to quickly and objectively update political, economic, cultural, and social news. The agency has created a helpful forum and connection between expatriates and the motherland.