US considers importing Vietnam's medical equipment to combat COVID-19
The US is considering importing several types of medical equipment from Vietnam in a bid to stop the novel coronavirus from going rampant, bringing good opportunity for Vietnam  to approach and boost export to the US market, according to Vietnamese Ambassador Ha Kim Ngoc.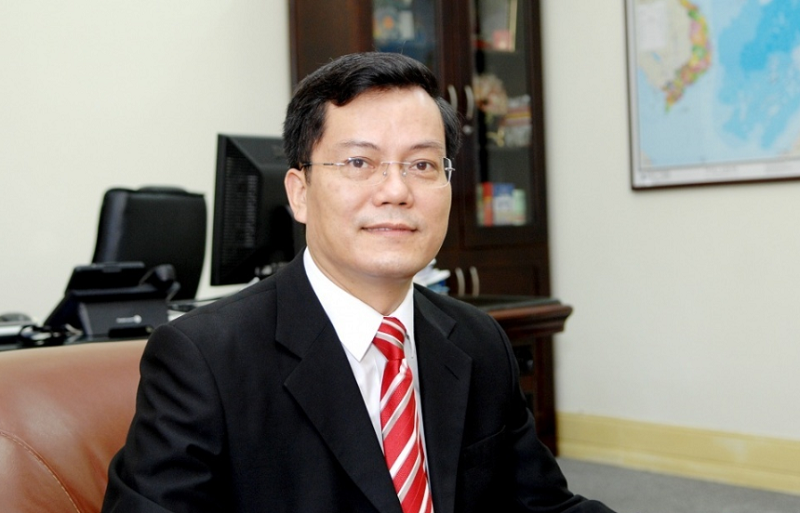 Vietnamese Ambassador to the US Ha Kim Ngoc. (Photo: Baoquocte)

Accordingly, Vietnam and the US has extended cooperation in health sector and in coping with the pandemic in particular. This will be a good opportunity for Vietnamese producers to penetrate and boost export to the US market as Vietnam is capable of producing good-quality medical supplies and equipment for domestic use and export, the ambassador said in a statement.
Since late January 2020, health agencies of the two countries have shared information and data to combat Covid-19. The Embassy of Vietnam in the US has maintained regular contact with the US Department of Health and Human Services (HHS) and Centers for Disease Control and Prevention (CDC).
Early this month, the US government announced a commitment of US$37 million in financing from the Emergency Reserve Fund for Contagious Infectious Diseases at the US Agency for International Development (USAID) for 25 countries affected by novel coronavirus COVID-19 or at high risk of its spread.
The new funding will help address the threat of Covid-19 in the high-priority countries, including several Southeast Asian nations like Myanmar, Lao, Cambodia, the Philippines, Thailand, and Vietnam.
Ngoc informed that the US has made good remarks on Vietnam's fight against the pandemic, saying the measures are drastic, transparent, and effective.
Vietnam, as the chair of ASEAN 2020, has been collaborating with the regional members to boost the cooperation between ASEAN and the US in health sector and Covid-19 prevention and control, according to the ambassador.
Last month, CDC removed Vietnam out of its Destinations with Risk of Community Spread (of Covid-19).
Representatives from CDC and HHS highly appreciated Vietnam's efforts in combating the epidemic thanks to the country's good combination of supervision, quarantine, and treatment.
Representatives of CDC said they are planning to visit Vietnam in the second half of March to promote the cooperation between the two countries and the establishment of CDC's Regional Office in Vietnam.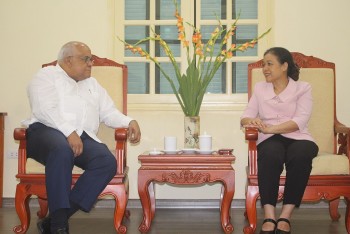 Friendship
Ambassador Nguyen Phuong Nga - President of the Vietnam Union of Friendship Organizations had a meeting and worked with Cuban Ambassador Extraordinary and Plenipotentiary to Vietnam Orlando Nicolas Hernandez Guillen. The two Ambassadors agreed to work closely in organizing solidarity and friendship activities.