US Department of Defense criticizes China for sinking Vietnam fishing boat
In a press release on April 9, the US Department of Defense expressed its 'greatly concerns' over China coast guard sinking of a Vietnam finishing vessel.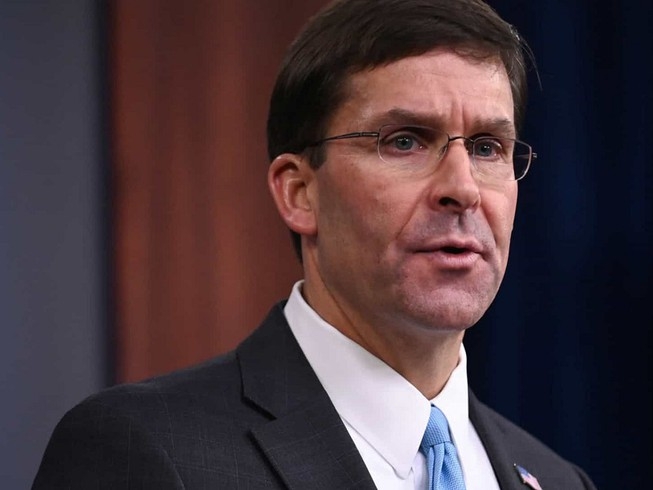 US Secretary of Defense Mark Esper. Photo: REUTERS
In the release, the US Department of Defense said China's behavior stands in contrast to the United States' vision of a free and open Indo-Pacific region, in which all nations, large and small, are secure in their sovereignty, free from coercion, and able to pursue economic growth consistent with accepted international rules and norms. The United States will continue to support efforts by our allies and partners to ensure freedom of navigation and economic opportunity throughout the entire Indo-Pacific.
The COVID-19 pandemic underscores the importance of the rules based international order, as it sets the conditions that enable us to address this shared threat in a way that is transparent, focused, and effective. We call on all parties to refrain from actions that would destabilize the region, distract from the global response to the pandemic, or risk needlessly contributing to loss of life and property.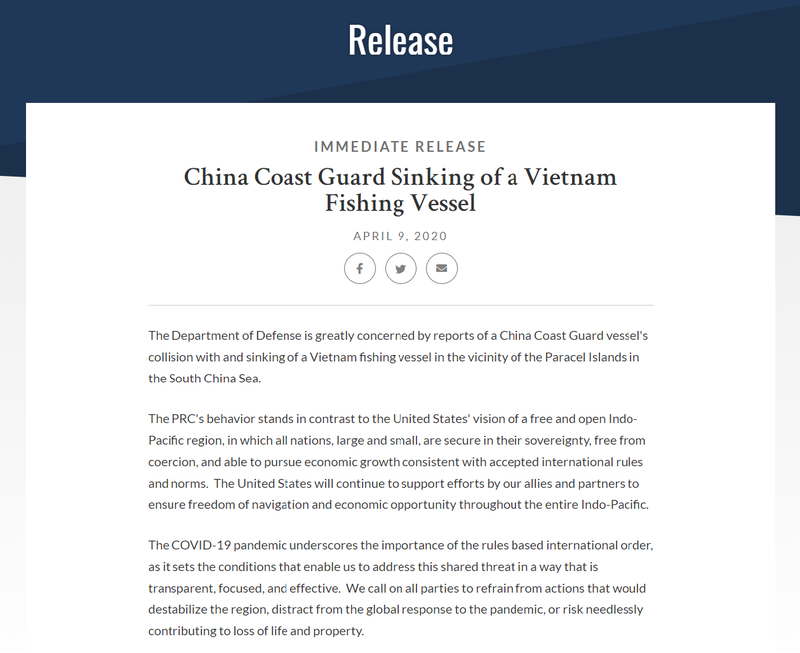 Immediate release of the US Department of Defense on April 9
According to the Ministry of Foreign Affairs of Vietnam, the Chinese coast guard last week sank a Vietnamese fishing vessel with eight crew members on board in the waters belonging to Vietnam's Hoang Sa (Paracel) archipelago.
"The above action by the Chinese ship violated Vietnam's sovereignty over the Paracel archipelago, causing property damage, threatening the safety, lives and legitimate interests of Vietnamese fishermen", Foreign Ministry spokesperson Le Thi Thu Hang said.
US Department of State on April 6 raised concerns over the incident.
In its statement, the US Department of State said this incident is the latest in a long string of China's actions in the East Sea amid the global focus on fighting COVID-19.
It urged China to instead focus on supporting international efforts to fight the global pandemic.
"We call on the PRC (People's Republic of China) to remain focused on supporting international efforts to combat the global pandemic, and to stop exploiting the distraction or vulnerability of other states to expand its unlawful claims in the South China (East) Sea,"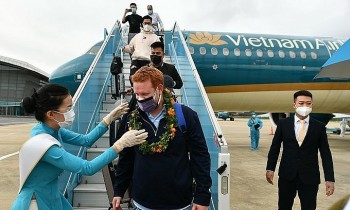 National
Vietnam News Today (Jan. 29): Vietnam records 14,892 new local Covid-19 cases; PM orders prioritizing pandemic control for safe and warm Tet; Vietnam scraps rapid Covid test requirements for int'l passengers; Vietnam-Australia trade hits all time high in 2021.