US Independence Day: an insight into history
Independence Day, or the Fourth of July, is considered the biggest holiday in the US. Here's a closer insight into how the national holiday was established in the first place.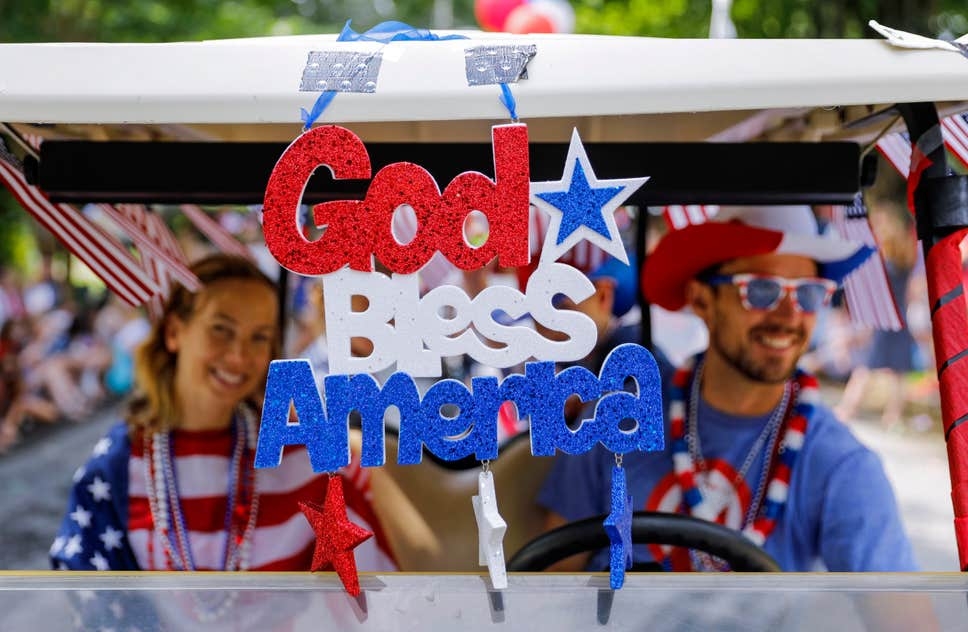 The 2020 Independence Day falls on Saturday, July 4 (Photo: Evening Standard)
The 2020 Independence Day falls on Saturday, July 4, and will be celebrated nationwide with numbers of festive activities, including fireworks and parades. The annual celebration marks the day the US laid down its claims to be a free and independent nation.
The very first celebration of Independence Day goes back to the 18th century, at the time of the American Revolution when Americans no longer being ruled by the British colonial who had been on the continent for almost two centuries.
Back then, America was divided into 13 colonies, namely New Hampshire, Massachusetts, Rhode Island and Providence, Connecticut, New York, New Jersey, Pennsylvania, Delaware, Maryland, Virginia, Carolina and Georgin. All American citizens had to pay tax to the Britain.
Representatives from 13 aforementioned North American colonies of the kingdom of Great Britain, known as Colonies' Second Continental Congress, however, on July 2, 1776, voted to declare themselves independent from the crown, forming the United States of America.
On July 4, 1776, the Declaration of Independence, which had earlier been drafted by Thomas Jefferson – a prominent lawyer and planter from Virginia - was officially signed. From then on, the Fourth of July became the day that was celebrated as the birth of American Independence, though the vote for actual independence took place on July 2nd.
Along with Thomas Jefferson, Benjamin Franklin, John Adams, Roger Sherman and Robert L Livingston also comprised the committee that drafted the declaration.
Thomas Jeffers later became the third president of the United States between (1801-1809), according to Evening Standard.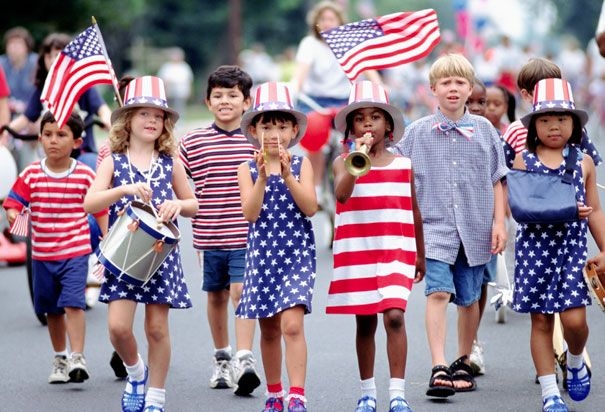 Parading is one of the most notable activities in Independence Day (Photo: Pinterest)
The Declaration of Independence features the famous lines: "We hold these truths to be self-evident, that all men are created equal" and have "certain unalienable rights" – among them "life, liberty, and the pursuit of happiness"
The declaration, however, also describes Native Americans as "merciless savages" and blames King George for inciting American slaves to insurrection.
All offensive operations from the British Parliament finally came to an end in North America in 1782. The Treaty of Paris was signed in 1783, meaning Great Britain agreed to recognize the sovereignty of the United States and formally end the war.
The July 4, 1776 event later became an inspiration for colonial independence movements around the world.
From 1776 to the present day, July 4th has been celebrated as the birth of American independence, with festivities ranging from fireworks, parades and concerts to more casual family gatherings and barbecue, as reported by History.
In 1870, the Congress formally established the Independence Day or Fourth of July as an official holiday.