Trump renominated as Republican presidential candidate, calls for "12 more years" in office
US President Donald Trump has secured sufficient votes to be re-nominated as Republicans' pick ahead of the November election against Democrat Joe Biden.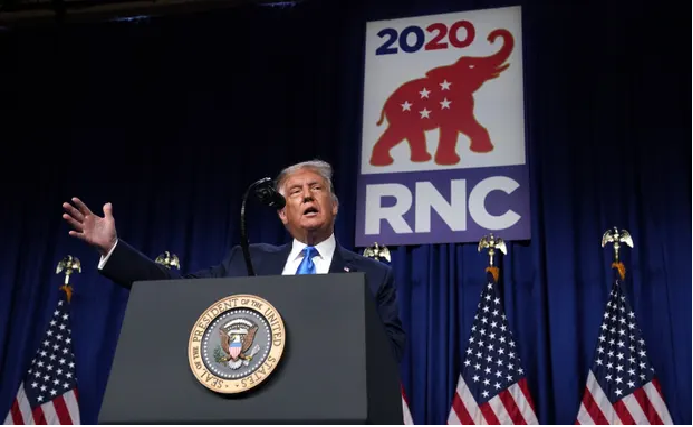 Donald Trump at the Republican national convention site on August 24. Photo: AP
US President Donald Trump has secured sufficient votes to be re-nominated as Republicans' pick ahead of the November election against Democrat Joe Biden.
Trump is being formally nominated by a roll call vote of states at a party convention in Charlotte, North Carolina, Reuters said.
Strong support from voters led Trump to quickly reach a minimum of 1,276 votes to become the Republican presidential candidate in the August 24 vote, against Democratic candidate Biden.
Trump has sought to minimize the toll of the pandemic, but its impact was evident as proceedings began in Charlotte. Instead of the thousands of people who were expected to converge on this city for a week-long extravaganza, just 336 delegates participated in the roll-call vote.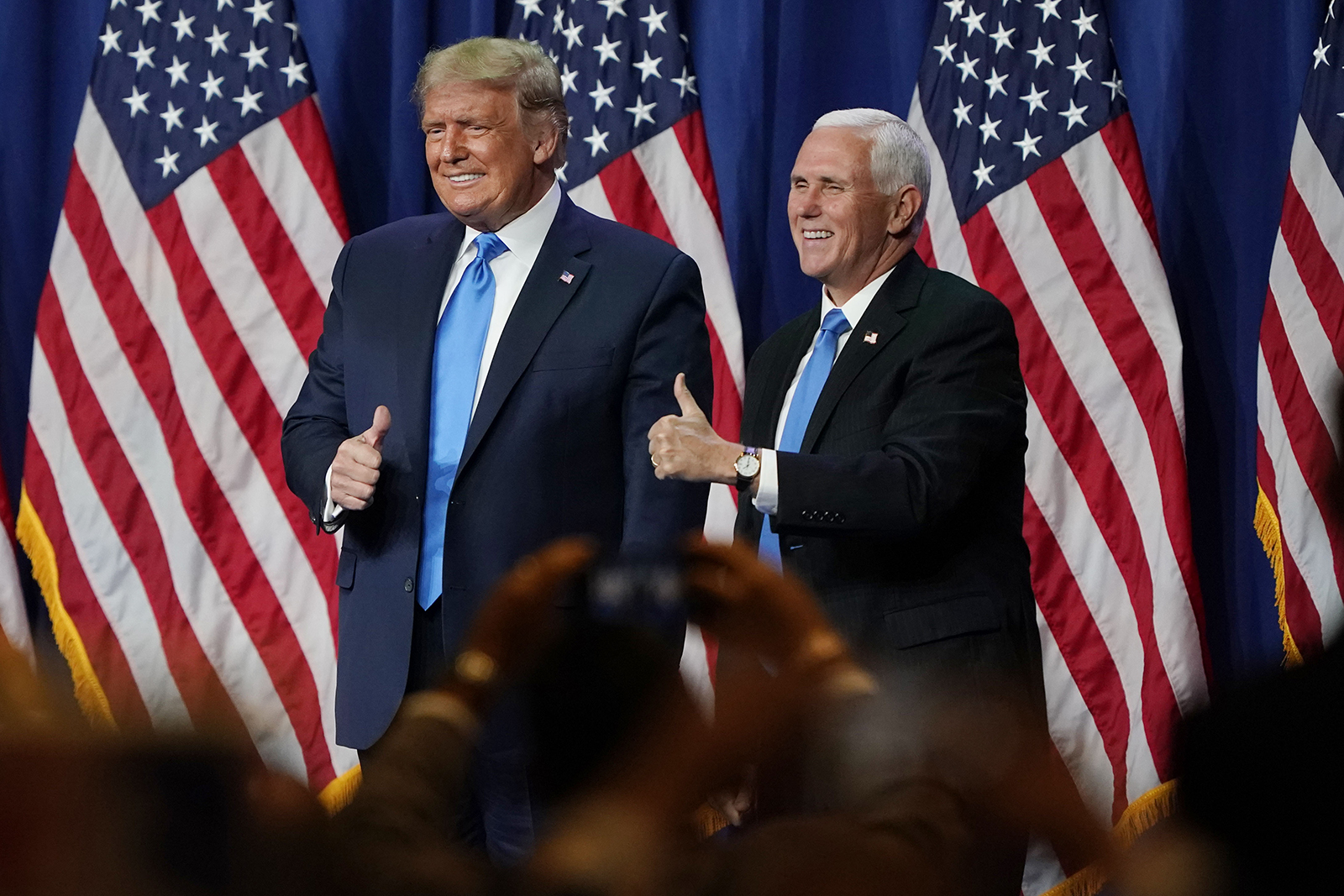 President Donald Trump and Vice President Mike Pence give a thumbs up after speaking during the first day of the Republican National Convention Monday, August 24 in Charlotte, North Carolina. Photo: AP
Speaking in Charlotte before Trump's appearance, Mike Pence, the vice-president, told the convention that the economy was "on the ballot" in an address that repeatedly touted the Republicans as the party of "law and order", Financial Times reported.
"Four more years means more jobs, more judges, more support for our troops and cops," Pence added.
Trump said on August 12 that he would have "ice" to finish in an attempt to re-elect if Covid-19 did not appear in the US.
Biden is keeping a close eye on Trump in the areas where the White House boss must win, including states with a tradition of Republican support such as Texas, Georgia and states that Trump easily won in the 2016 election like Ohio and Iowa.
Trump is the first impeached president to be nominated for a second term. President Bill Clinton was term-limited when he was impeached, and President Andrew Johnson failed to secure the Democratic Party nomination at the 1868 convention after he was impeached. Johnson, like Trump, avoided conviction in the Senate, NBC News.
Trump urges supporters to call for '12 more years' of his presidency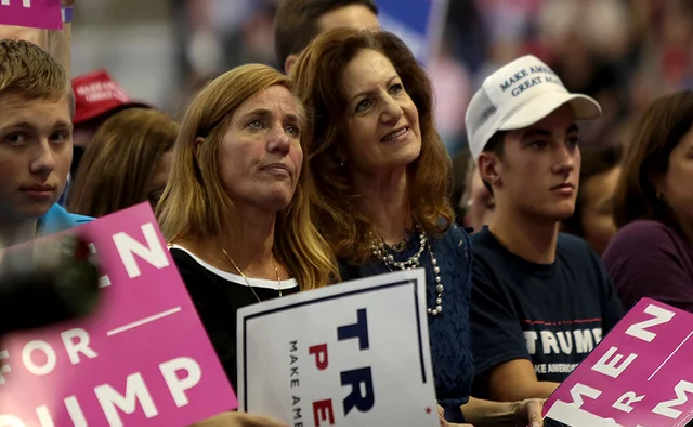 Trump's supporters. Photo: The Hill
Following his formal nomination to be the Republican nominee for the 2020 US election, President Donald Trump called for "12 more years" in office, according to AP.
Mounting the stage to chants of "four more years," Trump began by inserting a recommendation and immediately launching into a complaint about his last election.
"Now if you really want to drive them crazy, you say 12 more years," he said.
Under the US Constitution, the president is limited to serving two four-year terms in office.
Trump went on to rail against alleged "spying" on his 2016 campaign.
"We caught them doing some really bad things in 2016. Let's see what happens. We caught them doing some really bad things," he said.
"We have to be very careful because they're trying it again, this whole 80 million mail-in ballots that they're working on. Sending them out to people that didn't ask for them. They didn't ask, they just get them, and it's not fair, and it's not right, and it's not going to be possible to tabulate, in my opinion."
There is no evidence that that former President Barack Obama spied on Trump's campaign.
Trump has launched his convention week with a bitter tirade against his rivals from four years ago and dark and unfounded warnings that voter fraud could deprive him of a second term.
Trump accuses Democrats of using COVID to steal the election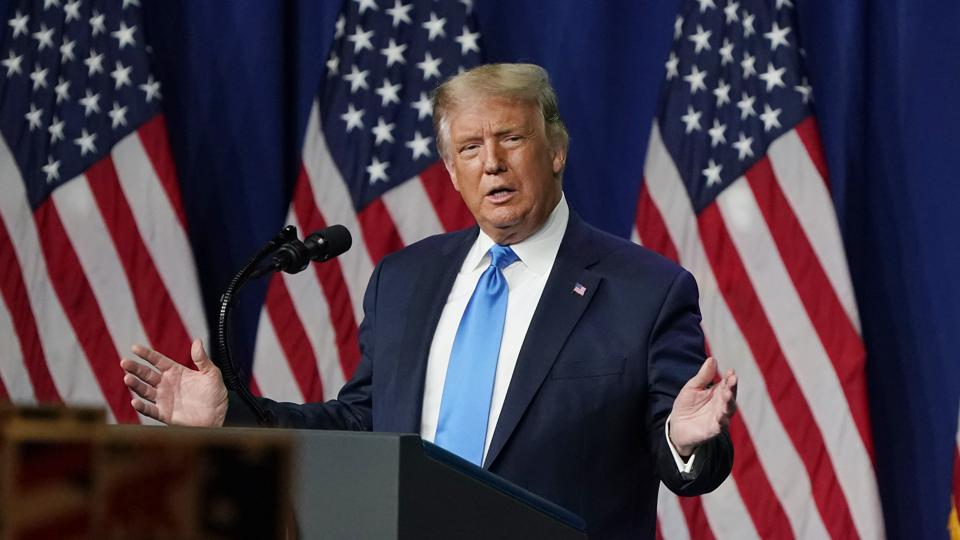 US President Donald Trump speaks on the first day of the Republican National Convention at the Charlotte Convention Center on August 24, 2020 in Charlotte, North Carolina. GETTY IMAGES
Speaking from Charlotte moments after he was formally renominated as the Republican Party standard-bearer, Trump delivered a screed that predicted a legally contested election in November and complained that Democrats were exploiting the coronavirus pandemic - still raging in the United States - to undermine his re-election, CNN reported.
"What they're doing is using Covid to steal an election. They're using Covid to defraud the American people, all of our people, of a fair and free election," Trump said, without evidence, to applause from GOP delegates, who were gathering in North Carolina to conduct the formal business of the party convention.
It was hardly the optimistic message that the president's advisers have been relentlessly previewing ahead of this week's renomination festivities. Instead, Trump's speech was indistinguishable from the meandering, grievance-filled appearances he has been making in the lead-up to his scaled-down convention.
He repeated claims that, should rival Joe Biden prevail, the country would be overrun with violence akin to protests seen this summer in Minnesota and Oregon. He warned that Democrats were seeking to take away guns, religion and American energy production. And he raised grave predictions about the November vote, saying there were courts and judges across the country "who will hopefully give us a fair call" in a contested election.
"The only way they can take this election away from us is if it's a rigged election," he intoned, later warning delegates to "be careful" amid what he cast as a Democratic plot to steal the election:
"Don't let them take it away from you," he said.
Biden gains popularity in post-convention polling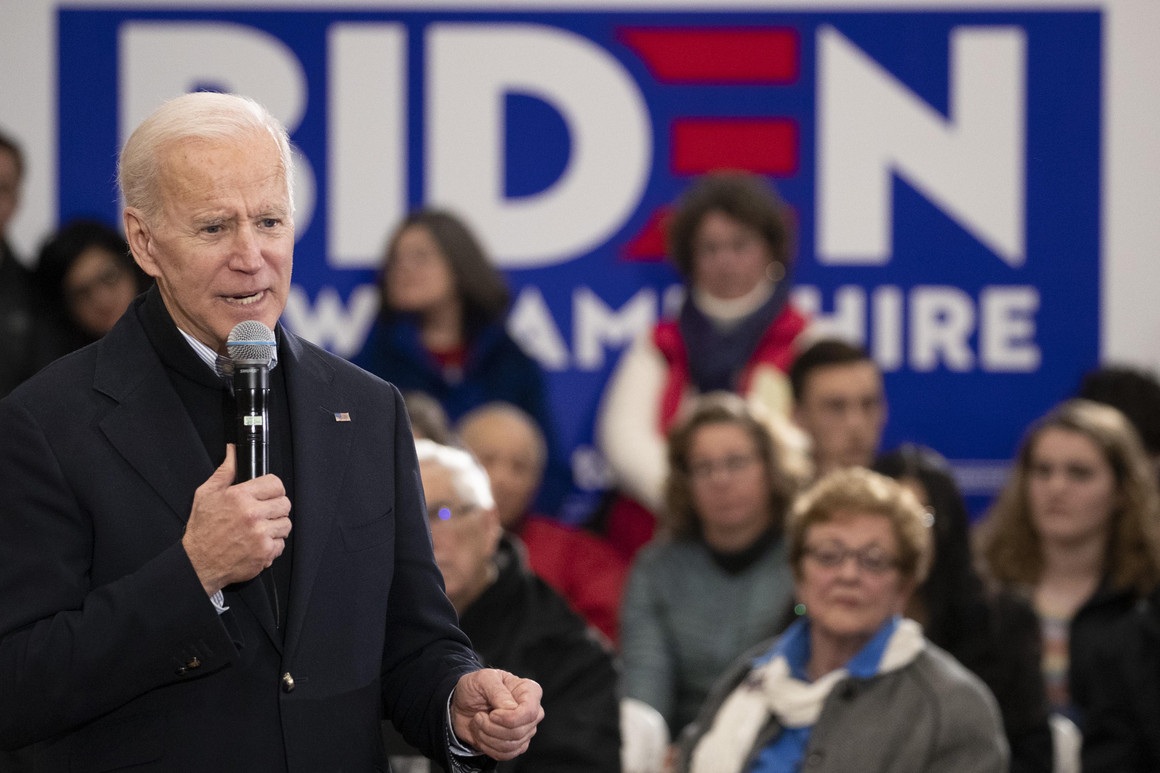 Former Vice President Joe Biden. Photo: AP
According to CNN, the first polls taken after the Democratic National Convention are in, and it mostly seems like "mission accomplished" for the Democrats.
While it does not look like former Vice President Joe Biden's lead over President Donald Trump had widened, Biden may have made his advantage more durable by raising his own popularity.
A new CBS News/YouGov poll puts Biden ahead by a 52 percent to 42 percent margin among likely voters. That's identical to the lead Biden had from the pollster before the conventions began. An average of the limited data out of the conventions suggest that there has been a change of less than a point either way in the horse race.
The good news for Biden comes in the form of favorability ratings. A new ABC News/Ipsos poll shows that Biden's net favorability rating (favorable - unfavorable) is up compared to before the conventions.
Biden's net favorability rating climbed 8 points from -3 points last to +5 points among all adults. It's up from -2 points to +3 points among registered voters. That's in-line with the average post-convention poll indicating Biden's net favorability is up by between 5 and 10 points.
Biden's jump into positive net favorability ratings is a big development -- if it holds.
His net favorability rating (favorable - unfavorable) averaged -1 point before the conventions began. That's below the +6 point net favorability rating that winning candidates have averaged since 1980.
Biden's now right around where he needs to be to match the winning candidate average in terms of popularity.
Indeed, Biden's problem has not been his numbers against Trump. He's over 50 percent support, and his lead has been sizable and sustained.
Biden's biggest issue has been a lack of enthusiasm for his own candidacy. When voters are casting a vote between two candidates they don't like, they're probably less likely to turn out as well as probably more susceptible to last minute shifts in opinion (e.g. 2016). Remember, Trump only won in 2016 because he won the lion share of voters who liked neither candidate./.