V-Pop prince Son Tung-MTP enters Billboard's Social 50 chart 
Son Tung – MTP, one of the most prominent pop singers in Vietnam, has made history as he scales 28th in this week Billboard Social 50, surpassing Korean boyband MONSTA X.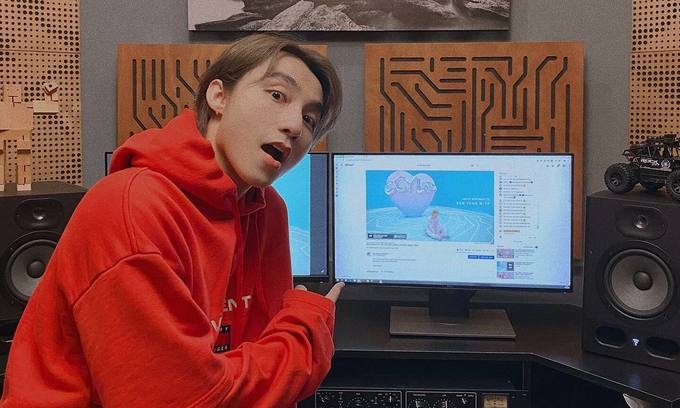 Son Tung - MTP in his studio (Photo: Facebook Son Tung - MTP)
With the new ranking, Son Tung made his name as the first Vietnamese singer and second in the Southeast Asia (ASEA) after SB19 - a five-member Filipino boy band, to be listed in the prestigious global music chart.
He also became the third Vietnamese artist to enter Billboard's chart system after My Tam (#10 World Album) and Dang Mai Phuong (#21 Billboard Adult Contemporary Indicator Chart).
Billboard Social 50 is published on a weekly basis, with ranking based on musicians' online popularity across multiple social platforms, including Instagram, YouTube, Facebook, Twitter và Tumblr.
Single "Isn't this love" (Video: Son Tung - MTP Official)
The 26-year-old singer has recently made a milestone in his career with the new single "Có chắc yêu là đây" (Isn't this love).
Released on July 5, "Có chắc yêu là đây" boasts the highest Youtube premiere in Vietnam with 901,000 live views, and landed at the 4th place globally – which is only behind Korean girl group BLACKPINK's "How You Like That" and "Kill This Love", and BTS's "On".
With catchy melody and meaningful lyrics, Son Tung MTP's lastest MV quickly went viral and reached 10 million views after only 3 hours, overtaking his previous comeback "Give it to me".
It also tops the list of "most-watched videos within 24 hours". The 12.3 million views one day after released has springboarded it to the first and second highest place in the chart of most-watched videos within 24 hours in Aisa and worldwide, respectively. On top of that, the new MV receives over 1 billion likes and over 244 million comments.
To date, the R&B and hip hop music video is still taking the #1 Youtube trending in Vietnam for 12 consecutive days and used to enter the top Youtube trending in Canada, Australia, Korea, the US, etc.
At the age of 26, Tung already has a bunch of hits, a big fandom and many accolades under his belt, including an MTV Europe Music Award. He was hailed the "number one artist in Vietnam" by South Korean newspapers.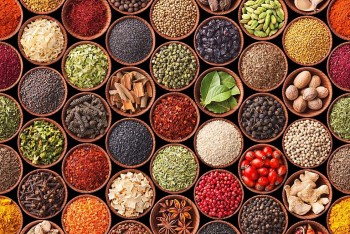 Vietnamese Herbal Tea
Antioxidants have been known since the 1990s and have been useful in fighting cancer, atherosclerosis, and many other chronic diseases.