Video: How to make a perfect face mask in just 15 minutes?
The video offers a quick and easy tutorial on face mask sewing as the product has become a hot item worldwide amid the novel coronavirus outbreak.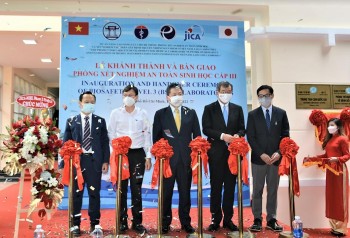 Friendship
The Pasteur Institute in Ho Chi Minh City (PI HCMC) hold an inauguration of its new Biosafety Level-3 Laboratory (BSL-3) on January 17th, 2022. For this new laboratory, the Japan International Cooperation Agency (JICA) has supported the main materials and equipment such as the air conditioning system, the wastewater treatment system, and the two-door autoclave, with a total value of 200 million yen (nearly 40 billion VND).