Vietnamese traffic policer fines drivers by doing push-ups for not wearing face mask
A police officer in Bac Giang province has recently been criticized for fining drivers who did not wear a face mask by doing push-ups.    
Before, about 7:15 on March 28, Nguyen Tuan Anh, his name, found three cars were parked at the wrong place. He asked the drivers to get out of the cars to show their papers, however, drivers were not wearing face masks.
Amid increasing concerns over COVID-19 outbreak, the police officer reminded drivers about wearing a face mask to protect themselves and other people.
These drivers promised not to relapsed and performed push-ups to prove their good health.
The whole incident was filmed by a passerby, posted on social networks and gained public attention.
According to regulations of the people's police force, it's not right to fine drivers by doing push-ups.
Police Nguyen Tuan Anh was later criticized.
Vietnam currently regulates everyone wears masks when going out to contain the new coronavirus. Failure to do so is punishable by fines of VND100,000-300,000 ($4.3-12.8).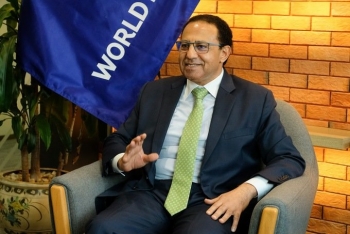 Economy
Vietnam's agriculture is transforming from quantity targets towards profit, environment and farmer income targets. Ahmed Eiweida, Vietnam Sector Leader for Sustainable Development (World Bank).