Hanoi restaurants install table partitions to curb COVID-19
Dining establishments in Hanoi are installing mica table partitions to limit direct contact among diners and prevent the spread of nCoV while eating. 
The three-week-long social distancing in Vietnam has been gradually relaxed since April 23, putting everyday life back to normality. Many restaurants across the country are allowed to resume their business as long as preventive measures are ensured.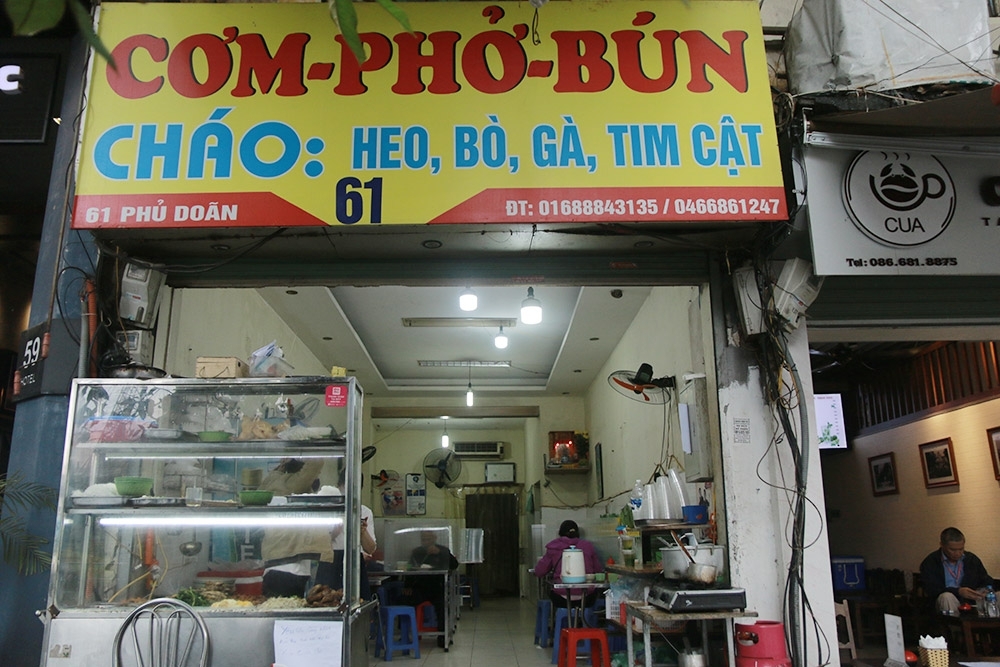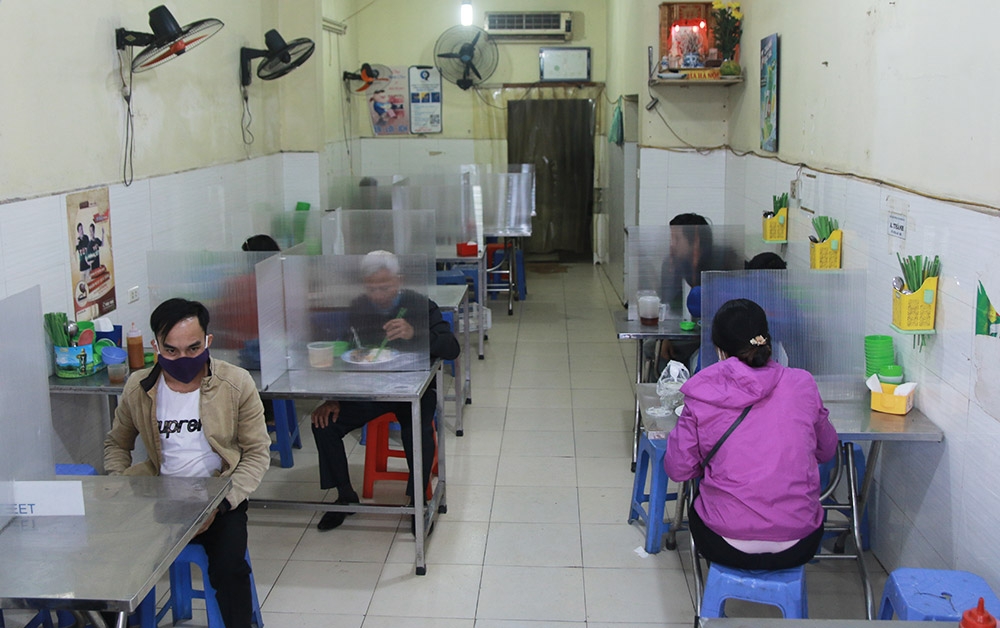 Some restaurants in Phu Doan street, Hoan Kiem district have installed mica partitions on the dining tables to limit contact among diners and prevent the spread of COVID-19 pandemic.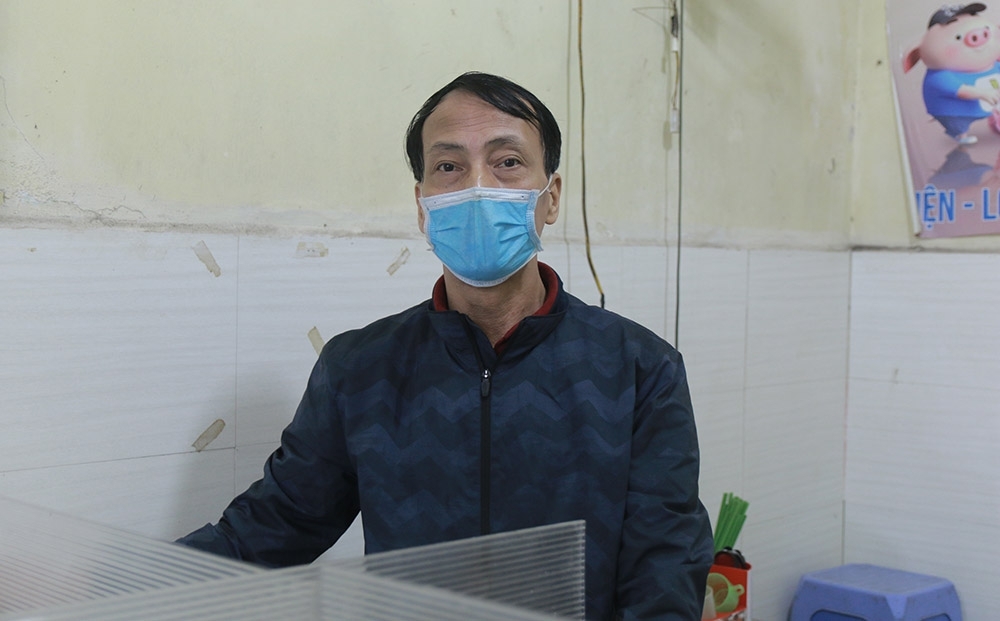 Nguyen Duc Son, the restauranteur said "I came up with the idea from the office model. I divide each dining table into 4 small compartments, each for one guest", adding that the cost of installing 10 tables at his restaurant is about VND 1.5 million (US $64).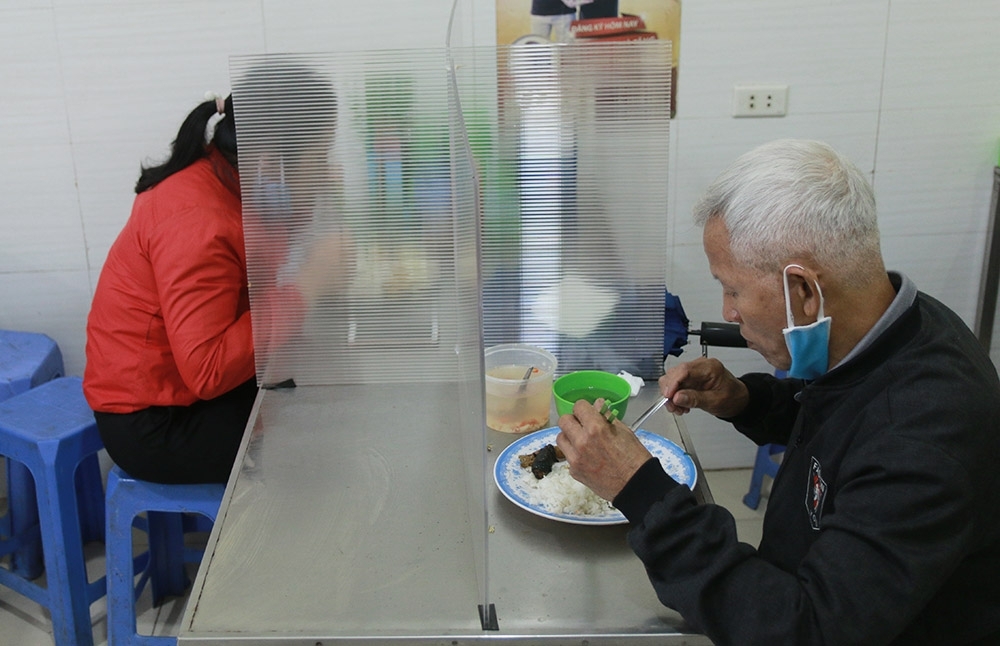 The new model costs him a total of US $64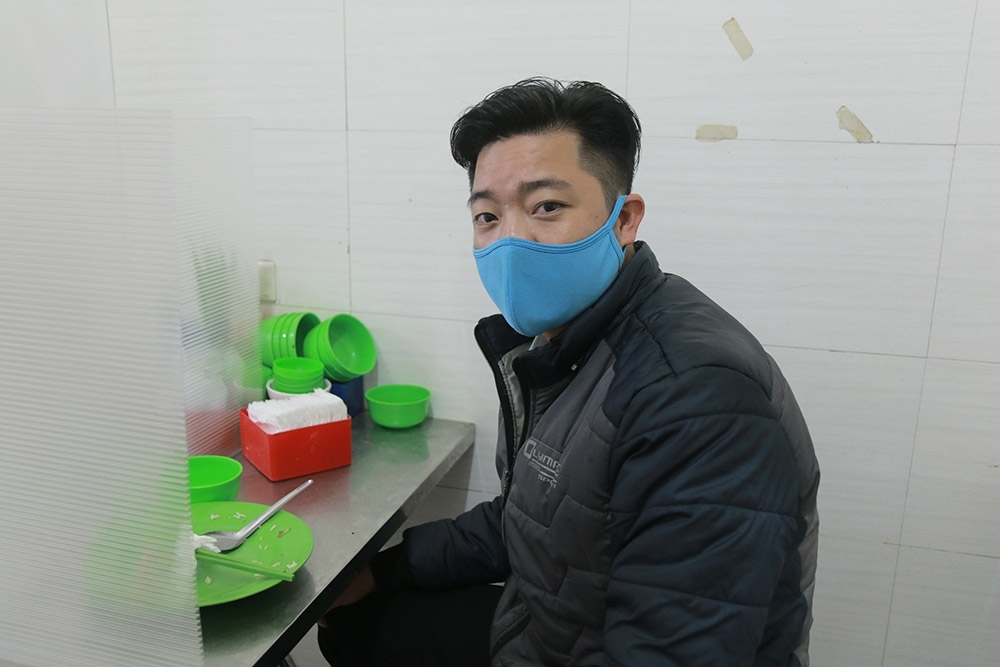 Commenting on the new table partitions, Duong Van Que (diner) told Vietnam Times "This is a brilliant model to give customers a sense of reassurance. Hopefully, this model will be expanded across the city".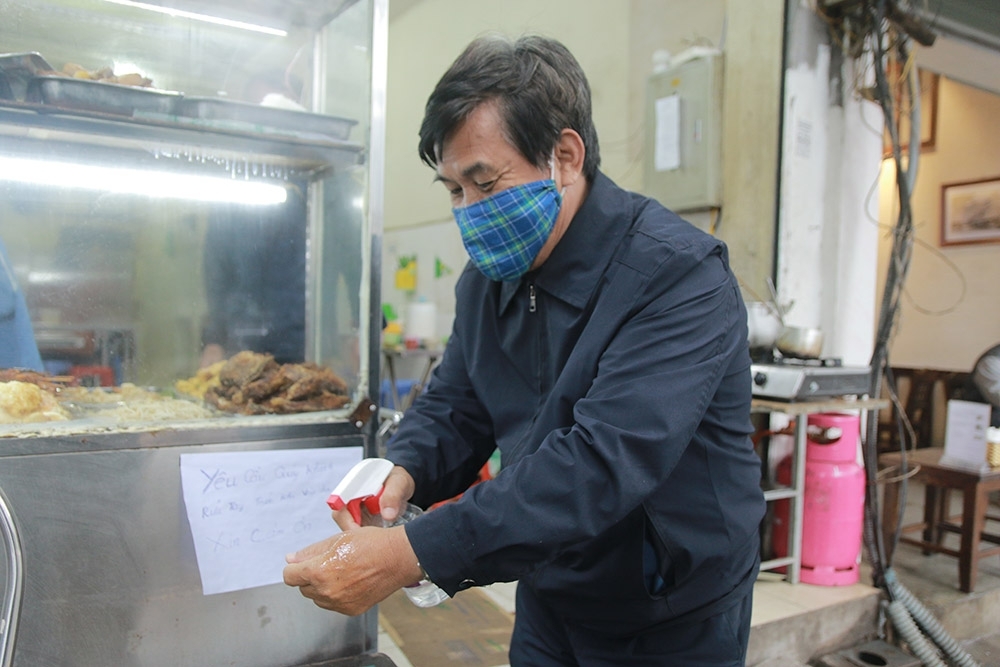 Hand sanitizer is placed at the entrance so that everyone can sanitize their hands before entering.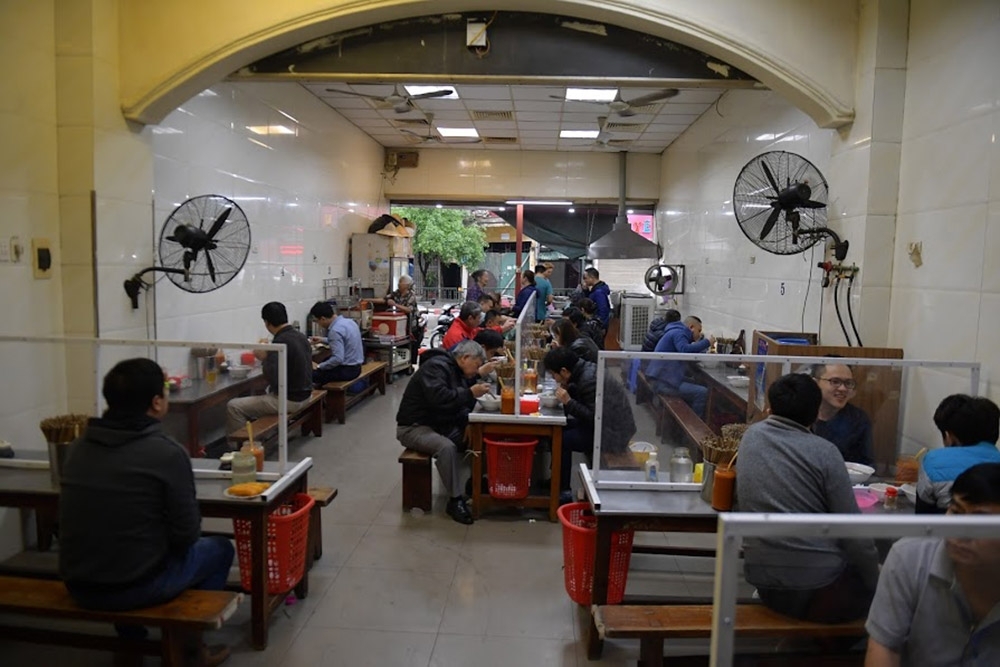 A noodle shop in Ton Duc Thang street, Dong Da district also applies this model.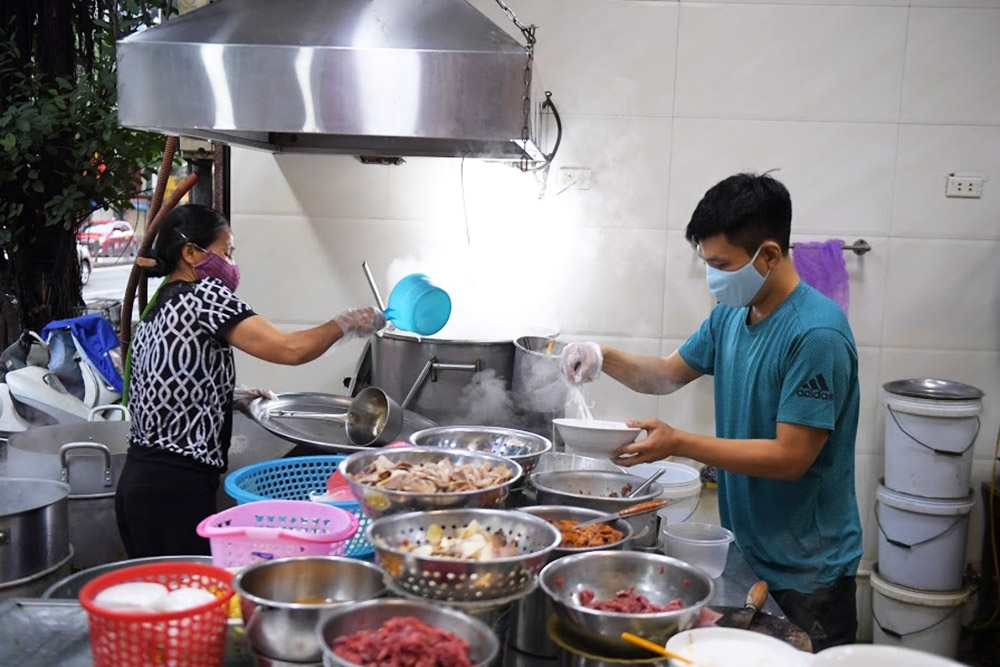 Ms. Thinh, owner of the noodle shop said "Our family installed those partitions before the social distancing order is eased. There are times when we have a lot of customers though, we only receive a sufficient number to ensure a proper distance among customers".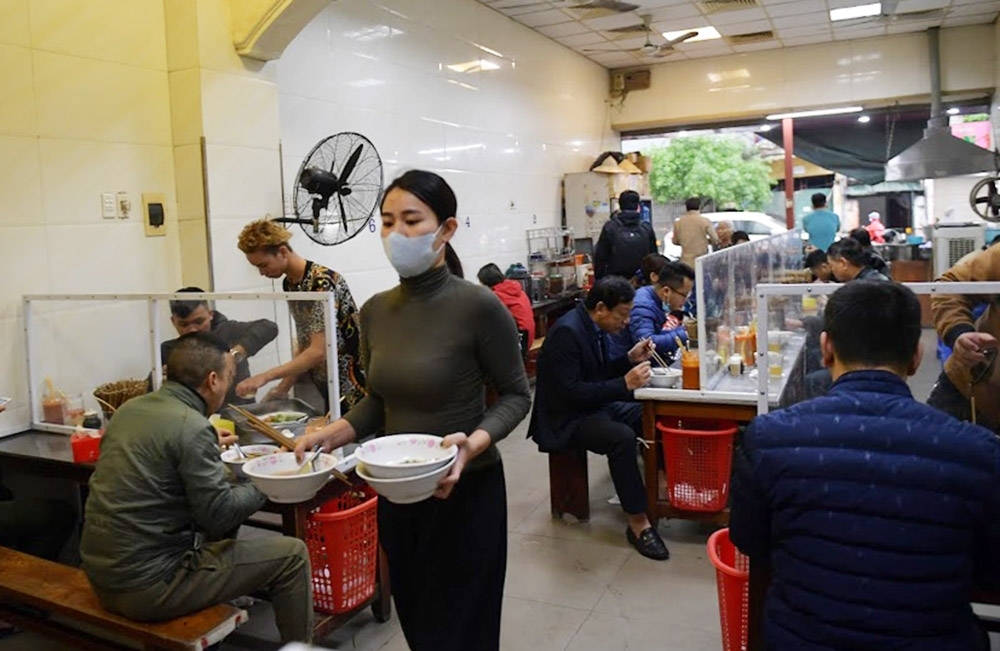 According to Ms. Thinh, it's easy and didn't cost her much time to install the partitions.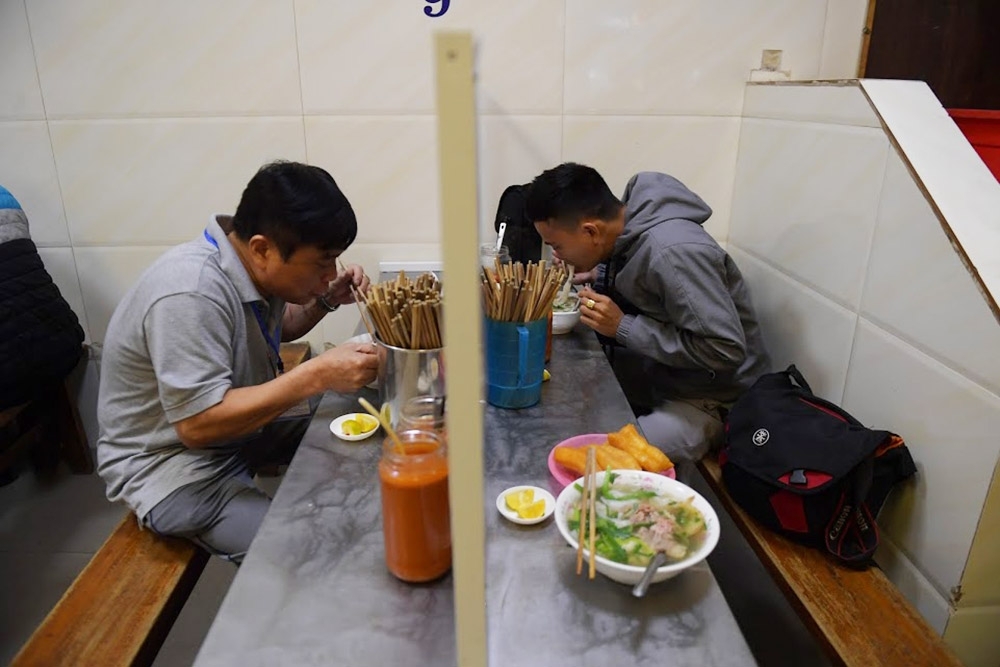 Mica table partitions help one avoids droplets from the other sitting in the front while they are eating, limiting the possibility of spreading the disease.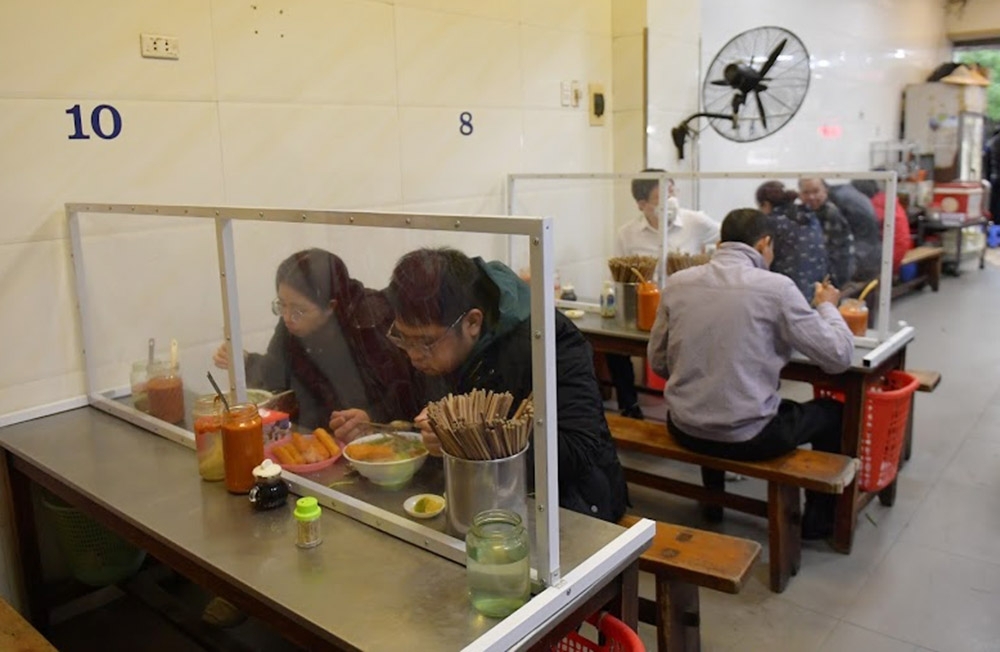 The innovative idea received rave comments from customers.
https://thoidai.com.vn/quan-an-o-ha-noi-lap-vach-ngan-giot-ban-de-phong-dich-covid-19-106982.html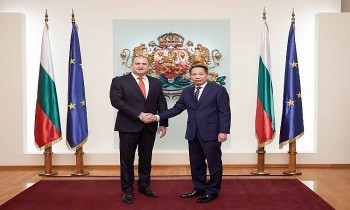 Friendship
With the traditional policy of relations and friendship between the two countries, the Vietnam-Bulgarian partnership still has a lot of potential for development in the coming time when the two countries gradually stabilize in response to the pandemic.