Vietjet Air to keep up several domestic routes
Vietjet Air will ensure several domestic routes to be in operation from April 16 to meet local people's need for necessities and flying demand.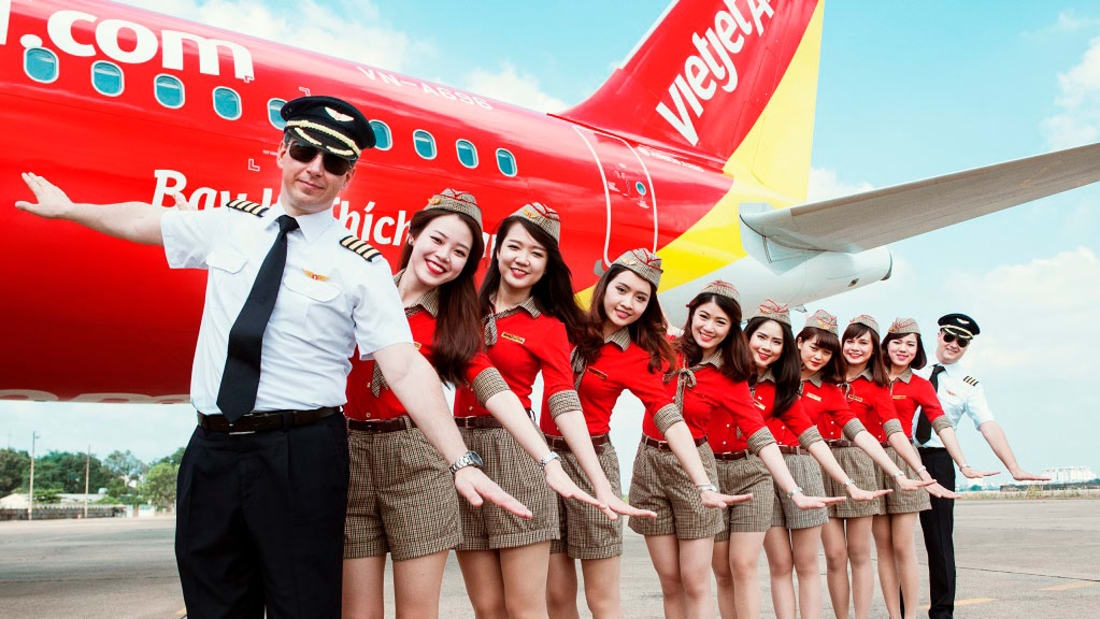 Vietjet Air (Photo: Vnreview)
From April 16, Vietjet will increase the frequency of return flights between Hanoi and Ho Chi Minh City to two flights per day, while providing one return flight per day between Hanoi and Danang and one return flight per day between HCM City and Da Nang. Also, Vietjet will keep up promotion programs to meet customers' demand, according to Cung cau.
Vietjet also operates about 10 daily cargo flights which ferry normal goods to medical supplies and equipment to support the country's pandemic prevention. It has also sponsored free transportation for doctors and medical staff during the social distancing period, reported by Vietnam News.
To stimulate customers after the end of Covid-19, Vietjet Air recently launched the Power Pass program. Accordingly, customers can pre-purchase 1 of 2 unlimited flight service packages on domestic flights of Vietjet Air.
Specifically, SKY6 package, flight time before September 30, 2020 for nearly VND 9 million (US$383). SKY16 package, flight time to 3/31/2021 for nearly VND 17 million (US$723). This price does not include VAT and system charges when flying. Passengers must book 72 hours in advance before flying.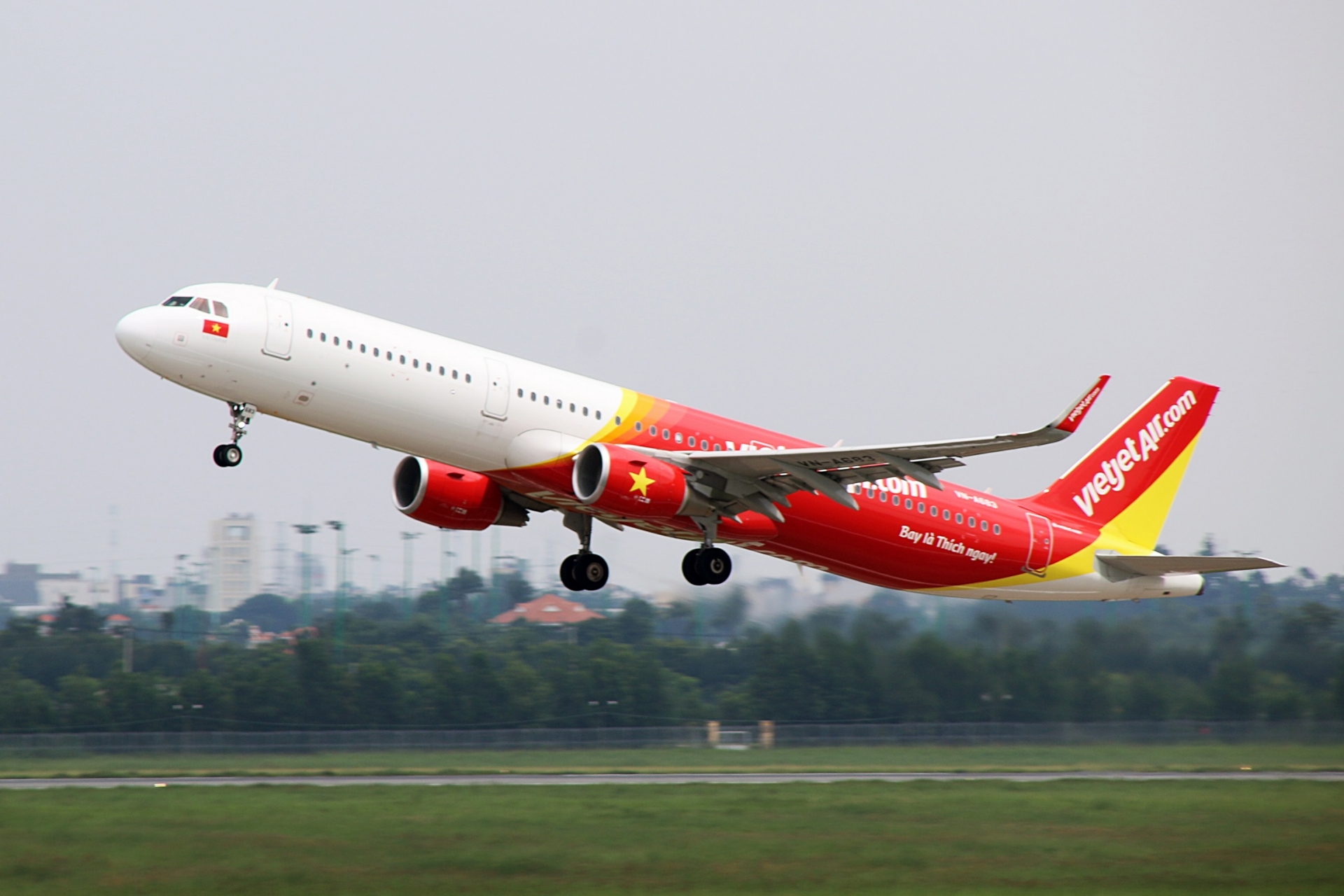 VIetjet Airplane (Photo: Vietjet Air)
Previously, domestic airlines had to suspend international flights and cut most domestic routes to limit Covid-19. Accordingly, 4 domestic airlines only operate 3 routes from Hanoi to Ho Chi Minh City and vice versa, Hanoi - Danang and vice versa, Ho Chi Minh City - Danang and vice versa.
The Hanoi - Ho Chi Minh City route only operates twice a day for two different carriers, alternating between 4 airlines Vietnam Airlines, Vietjet Air, Jetstar Pacific and Bamboo Airways. The remaining two routes with Da Nang fly only 1 flight/day.
Stopping operations has forced the majority of airlines' aircraft to wait at airports around the country. Particularly Vietnam Airlines said, nearly 100 displayed ships had to stop operating and suffered great losses in revenue and profit. Even the national airline applied for VND12 trillion (US$509,704,550) to ensure liquidity from April, according to The Leader.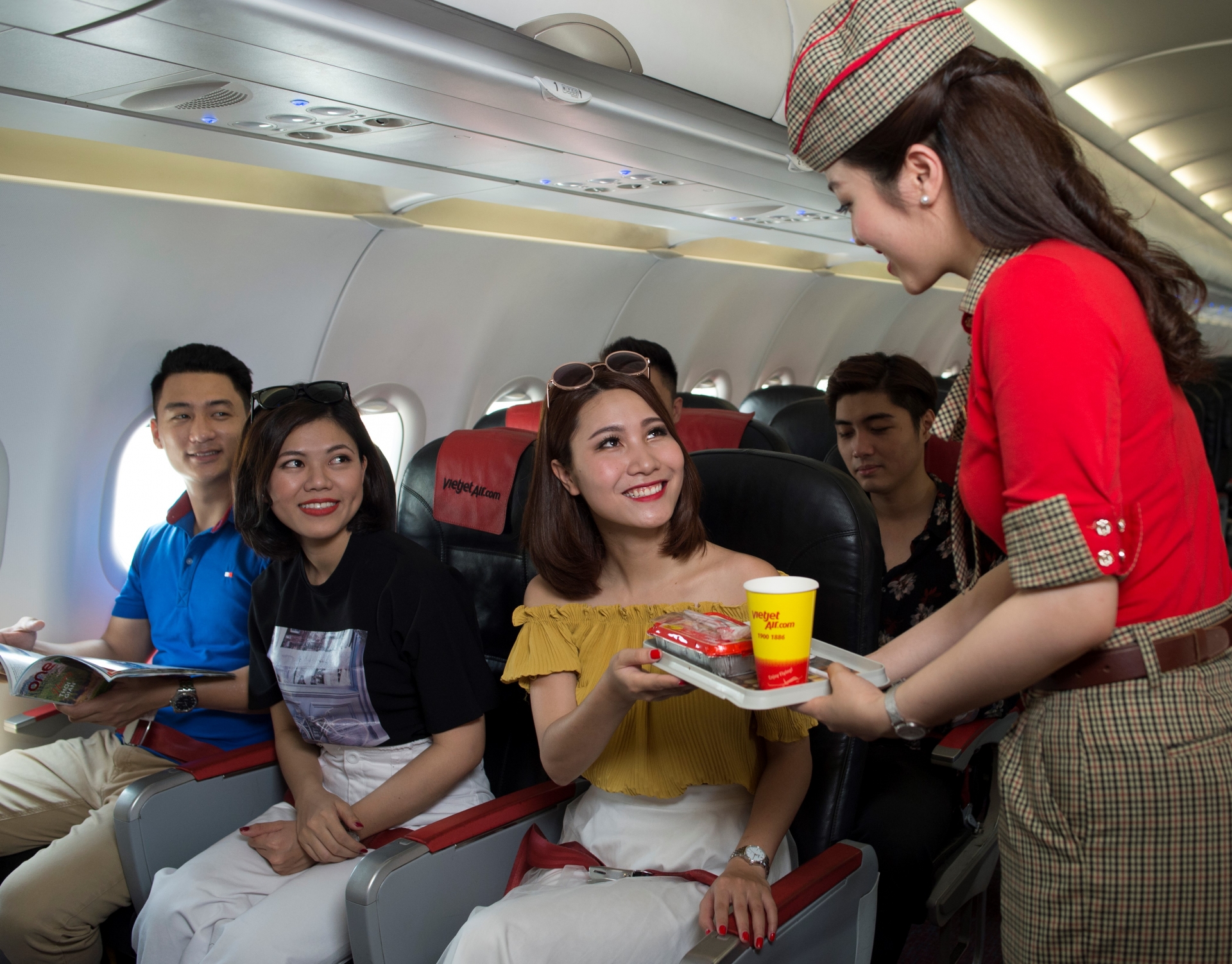 (Photo: Vietjet Air)
The airlines pledge to strictly adhere to hygienic and disinfection regulations for the flights, including health checks and health declarations of passengers, leaving space between seats according to requirements, and spraying disinfectant after each flight and at the end of the day.
Passengers will also be required to wear face masks throughout the duration of the flight.
For more information on flight schedules, passengers are advised to access the official websites or Facebook sites of airlines, or Vietjet ticket agents, reported by Vietnam News.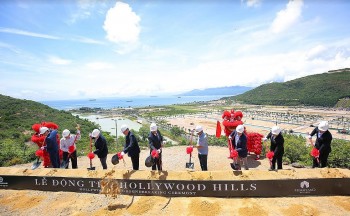 Economy
On October 2, at Hai Giang peninsula (Quy Nhon city, Binh Dinh), Hung Thinh Corporation held the groundbreaking ceremony of Hollywood Hills by YOO Inspired by Starck – a subdivision at MerryLand Quy Nhon. The event marks the first time that the world's No.1 ranked design and branded residence company YOO Inspired by Starck is officially present in Vietnam, with a collection of villas designed by creative director, Philippe Starck.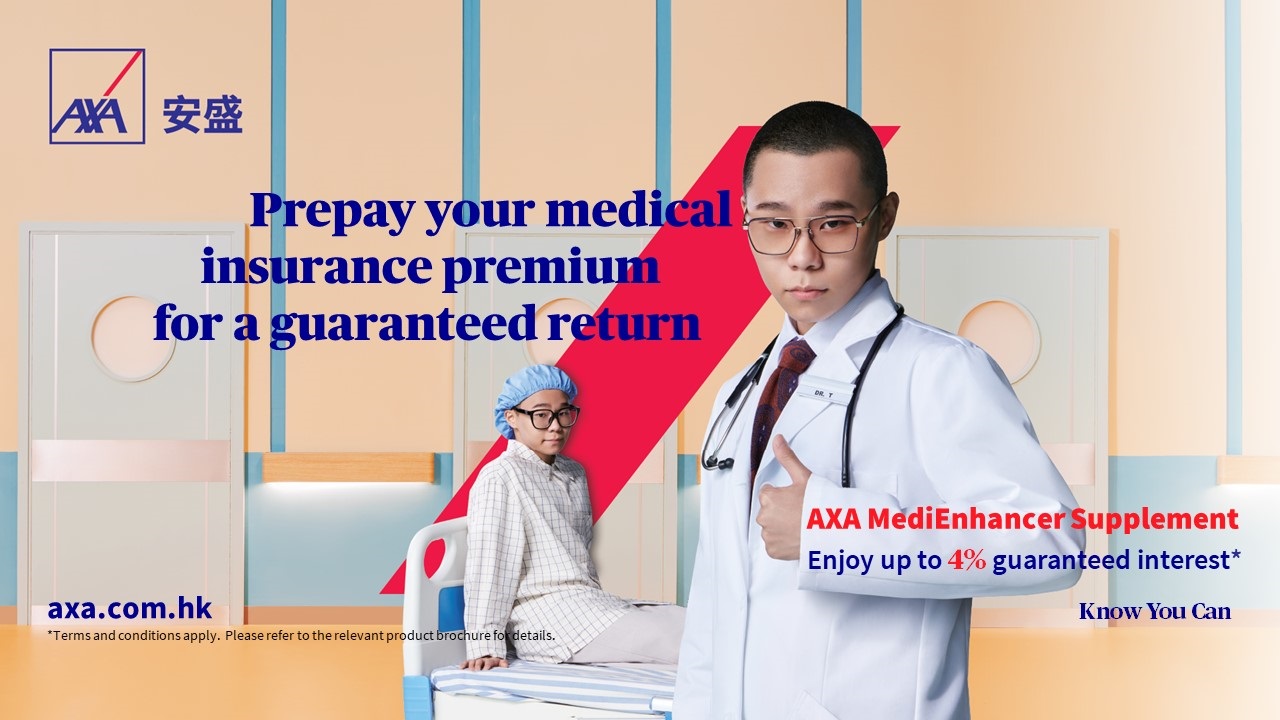 Economy
IMG { cursor: pointer } HONG KONG SAR - Media OutReach - 3 October 2022 - AXA Hong Kong and Macau (AXA) today announced the launch of "MediEnhancer Supplement" ("MediEnhancer"). "MediEnhancer" is offered exclusively to customers with qualified AXA medical insurance policies[1]. With its up to 4% p.a. guaranteed crediting interest rate, it carries a cash value which will be used to offset the annual premium of the qualified AXA medical insurance policy associated with "MediEnhancer", relieving the pressure of medical inflation for customers. AXA's "MediEnhancer" ambassador and popular R&B
October 03, 2022 | 13:05