For assistance, Vietnamese citizens can contact the hotline of the Vietnamese Embassy in Pakistan concurrently in Afghanistan:
WhatsApp: 92 0336 3336868
Zalo, Viber: 84 936 061996
Phone: +92 51 2655785/87
Citizen Protection call center of the Consular Department under the Ministry of Foreign Affairs: +84 981 848484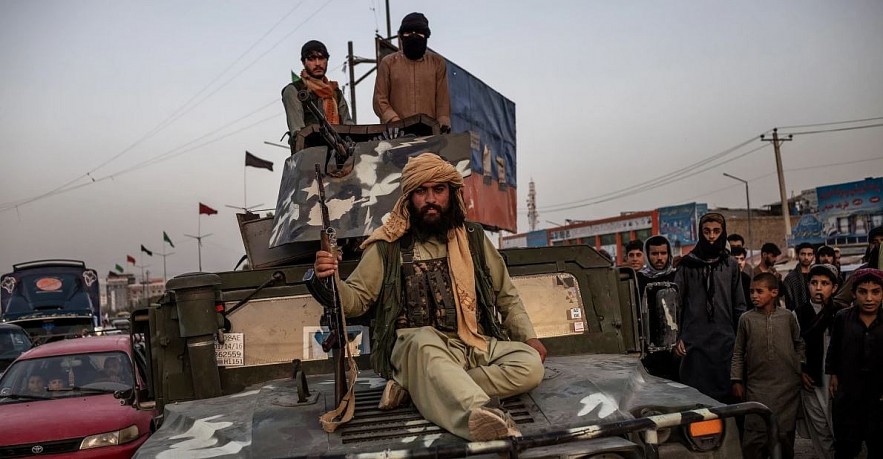 Taliban fighters on a Humvee after entering Kabul on Sunday. (Photo: The New York Times)
Taliban fighters began entering the Afghan capital of Kabul on Sunday, the last city to have been thus far spared takeover by the militants amid their breakneck blitz across the country. Since US President Joe Biden's April decision to withdraw US troops from Afghanistan, the Taliban have made stunning battlefield advances with now nearly the entirety of the nation under their control.
A Taliban leader in the United Arab Emirates said the fighters were asked to refrain from violence. They still open escape routes for people who want to leave the city and ask women to go to protected areas. They have not been allowed to enter the inner city of Kabul. A Taliban spokesperson said the fighters intended to negotiate a "peaceful surrender" of the city, according to CNBC.