Vietnam Airlines officially resumes scheduled int'l flights starting Sep 18
Starting September 18, 2020, Vietnam Airlines will officially resume scheduled international flights after months of suspension due to the COVID-19 pandemic.
Accordingly, Vietnam Airlines will reoperate one-way international flights from Vietnam to Japan to serve passengers wishing to work, study and stay in Japan. Vietnam Airlines and the competent authorities will continue to implement stringent pandemic prevention and control measures, Thanh Nien reported.
A representative of Vietnam Airlines said that in September, flights from Hanoi to Narita Airport (Tokyo, Japan) will depart at 23.45 on September 18, September 25, and September 30; ones from Ho Chi Minh City to Narita will depart at 0:00 on September 30.
The passenger flights from Japan to Vietnam will be conducted after the official decision of the authorities. The entire crew will undergo health checks and be quarantined as regulation upon arriving in Vietnam. The aircraft will be sprayed with disinfectants meeting international health standards.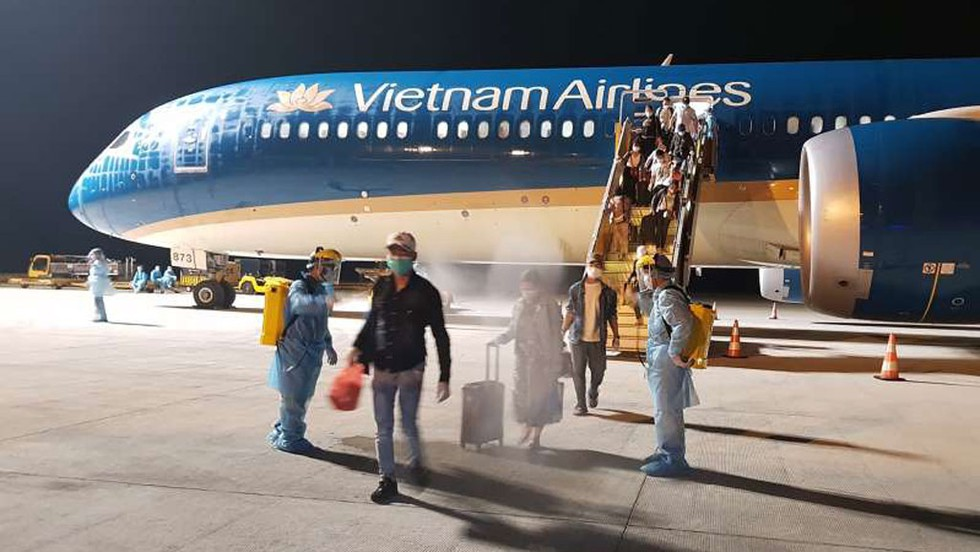 Vietnam Airlines officially resumes scheduled international flights starting from Sep 18
Photo courtesy of Vietnam Airlines
Starting from today, customers can buy flight tickets to Japan on VNA's website, mobile application, and agents nationwide. The price of a one-way ticket including taxes and fees is from 10.19 million VND (USD$4399) (fares may change at the time of purchase depending on the seat availability and exchange rate fluctuations).
Vietnam - Japan flight schedule in the next months will be soon updated. The airlines have also planned to resume return flights from Japan to Vietnam depending on the COVID-19 developments and the approval of the relevant authorities.
In addition, Vietnam Airlines also mulls to resume international flight routes to Korea, China, Taiwan, Laos, and Cambodia in the coming time.
Previously, from June, Vietnam Airlines reoperated a number of one-way flight routes from Hanoi, Ho Chi Minh City to Seoul (South Korea), and to Frankfurt (Germany). The resumption of scheduled international flights is a positive signal for Vietnam Airlines as well as Vietnam's aviation industry as the COVID-19 pandemic has been put under control in many countries.
Vietnam expects to receive 20,000 int'l arrivals per month after resuming international flights
By relaunching international flights this September, the country expects the entry of 20,000 people per month through international airports of Noi Bai, Tan Son Nhat, and Can Tho, Minister, Head of the Government Office Mai Tien Dung said at the online government meeting on Covid-19 prevention on September 11, HanoiTimes reported.
From September 15, the country will reopen four international routes to Japan, South Korea, China, and Taiwan (China), and from September 22, flights to Cambodia and Laos will be resumed.
For boarding, passengers must have papers certifying their negative test results for the virus, issued 5 days before departure, and undergo a 5-7-day paid quarantine period when entering Vietnam. During the quarantine period, the passenger will be tested for coronavirus twice.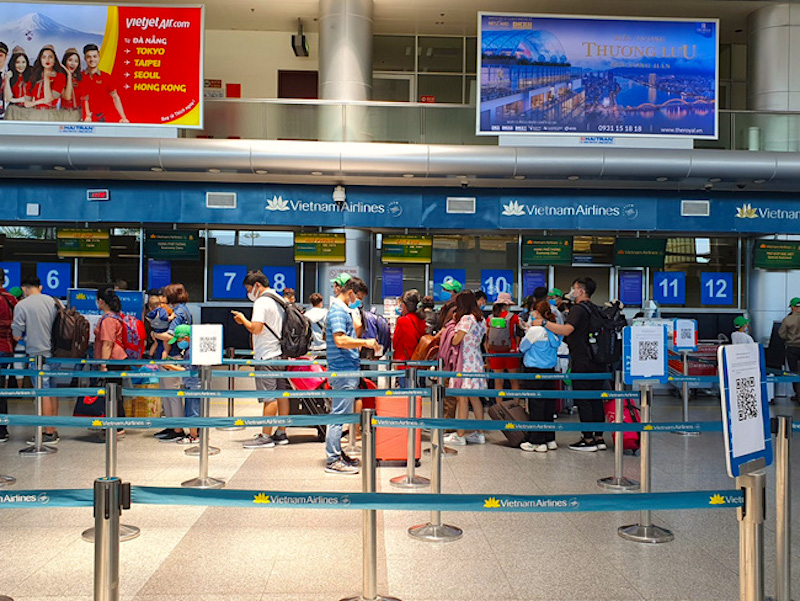 Vietnam expects to receive 20,000 international arrivals per month after resuming international flights
Photo: HanoiTimes
Those with negative results will continue to self-isolate for another 14 days under local supervision. In case they show signs of SARS-CoV-2 infection, they will be sent to concentrated quarantine centers. The cost of isolation and testing is borne by the incoming person, regardless of whether their nationality is Vietnamese or foreign.
For passengers in transit to a third country, if their latest test for coronavirus takes place over 14 days prior to departure, they must test again before boarding. He/she could take the test at the airport or at the place of residence after paying VND1.2 million (US$51.5) for the PCR test.
According to Mr. Dung, hotels and accommodation establishments at localities are ready to host and provide paid quarantine to 20,000 people on entry who are required to install the mobile tracking app during their stay.
At the meeting, Prime Minister Nguyen Xuan Phuc said the country has not confirmed any local infection over the past eight days, indicating that the country has initially contained the pandemic.
The Prime Minister required international flights to be resumed in phases in a cautious manner to avoid new outbreaks caused by incoming people.
As of September 11, Vietnam has confirmed 1,059 cases of nCoV infection, including 402 imported. About 35 people, all with pre-existing medical conditions, died from the disease.
Ceasing international flights to Da Nang

Flights repatriating Vietnamese people and transferring foreign experts to Danang are redirected to other airports to ensure the prevention and control of the Covid - ...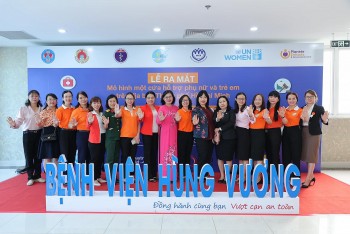 Viet's Home
What is the one-stop centre for women and children experiencing violence?