Vietnam to reconnect international flights soon September
The destinations proposed to operate from September 15 include China, Japan, Korea, Laos, and Cambodia.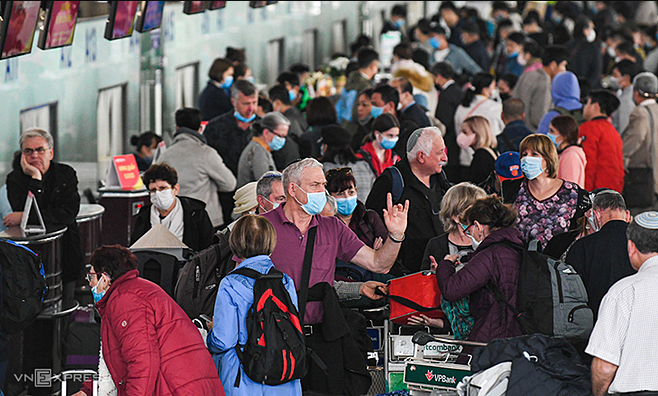 Foreign visitors at Noi Bai Airport in Hanoi, March 2020. (Photo: VnExpress)
Six routes will be operated from September 15
Dinh Viet Thang, head of the Civil Aviation Administration of Vietnam (CAAV), said the Ministry of Transport and other relevant agencies will submit the plans on Thursday to the National Steering Committee for Covid-19 Prevention and Control, asking for flights to be reconnected to Guangzhou, Seoul, Tokyo, Taipei, and Cambodia and Laos.
Once the services resume on September 15 all foreign passengers will be quarantined on arrival, VN Express cited.
Guangzhou (China): There will be two weekly round trips on the HCMC-Guangzhou (China) sector. Vietnam Airlines or Pacific Airlines will operate one of them and a Chinese carrier, the other. According to Dan Tri, a maximum of 540 customers will be transported both sides each week.
Tokyo: There will be two weekly services on the Hanoi-Tokyo and two HCMC-Tokyo routes, with Vietnam Airlines and Vietjet Air, allocated one sector each. Together, those two agencies are expected to transport a total of 560 customers per week to each city.
South Korea: On the South Korea route, Vietnam Airlines will fly to Seoul from Hanoi and Vietjet Air from HCMC, both once a week, transporting at max 650 customers per week to Hanoi or HCMC, Dan Tri cited.
Taipei (Taiwan): Vietnam Airlines is scheduled to fly on the HCMC-Taipei (Taiwan) sector and Vietjet Air the Hanoi-Taipei route. The estimated maximum number of customers reaching Hanoi is 620 per week; HCMC is 700 per week.
Laos and Cambodia: To Laos and Cambodia, aviation authorities have proposed one flight a week by Vietnam Airlines, according to VN Express.
Besides, around 5,000 people are expected to fly into Hanoi and Ho Chi Minh City every week.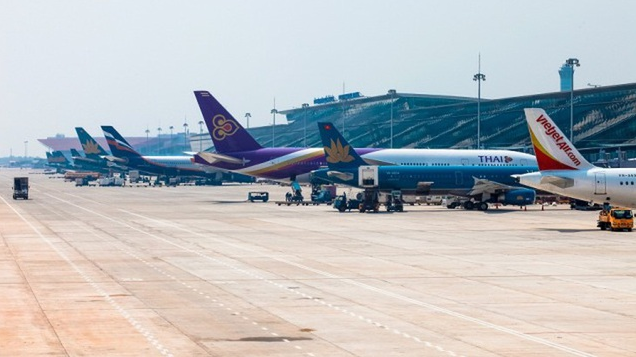 Passengers arriving in Vietnam must have been in these Asian destinations for at least 30 days prior to boarding the flight. (Photo: Dan Tri)
COVID-19 prevention regulations are strengthened
According to the CAAV proposal, passengers arriving in Vietnam must have been in these Asian destinations for at least 30 days prior to boarding the flight. Transit passengers will not be allowed in. Passengers must furnish a certificate showing they tested negative for the novel coronavirus within three days before departure.
On arrival, they would undergo rapid testing for Covid-19 with the costs covered by the airlines. They will have to pay for their quarantine.
The CAAV has petitioned the Ministry of Health to announce quarantine requirements for passengers upon entry and publish a list of real-time PCR labs in the country for foreign passengers since they might need a Covid-19 testing certificate before leaving Vietnam.
Vietnam suspended all international flights on March 25. Many foreigners who have been kept out of Vietnam due to travel restrictions have pleaded with the government to reopen the borders and resume international flights so that they could reunite with their families.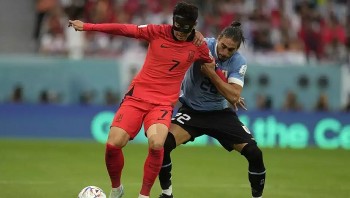 World
Both South Korea and Ghana are searching for their first wins at this year's World Cup. Ghana are facing the prospect of an early elimination from World Cup 2022 Group H when they travel to the Education City Stadium to face South Korea on Monday.