Vietnam resumes international aviation services to selected Asian countries mid-July 
The Vietnamese government had approved to reopen air services to some Asian countries starting mid-July. The approval is based on the review and evaluation of the COVID-19 fight of each country/ territories and in Vietnam.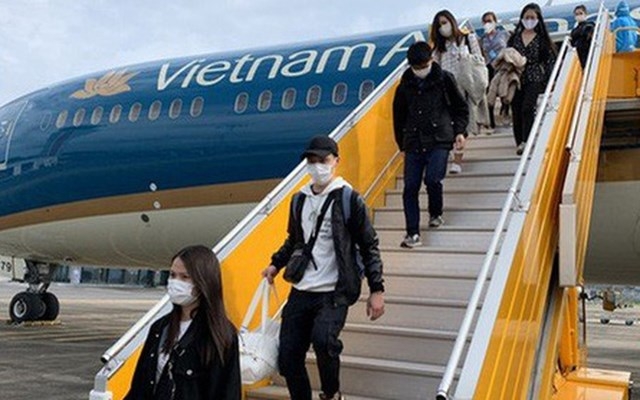 Passengers returning Vietnam from an international flight (Photo: vinanet)
Accordingly, there will be one or two flights per week to Guangzhou (China), Taiwan (China), Seoul (South Korea), and Tokyo (Japan).
Noi Bai International Airport (Hanoi); Tan Son Nhat International Airport (Ho Chi Minh City); and Danang International Airport are three the landing and taking off airports for those selected flights, Hanoi Times reported. The government will also promptly adjust the frequency of flights based on the assessment of the air service reopening, then continue to research and propose to resume more air routes to other places in Asia depending on the situation of the disease and bilateral agreements with those countries, Hanoitimes reported.
Vietnamese citizens, foreigners who are experts, investors, business managers, skilled workers, those traveling with diplomatic, government and family purposes; and some other special cases are the prioritized individuals to have the opportunity to take those flights.
Passengers must abide by quarantine measures issued by Vietnam's Ministry of Health upon their arrival.
To enter Vietnam, Foreign citizens will need to contact their sponsoring in Vietnam before booking commercial flight tickets, in order to get entry permission at the Vietnam Immigration Department under the Ministry of Public Security. Once obtain permission, foreign citizens will need to proceed to their respective sponsoring agencies in Vietnam to complete the visa procedures.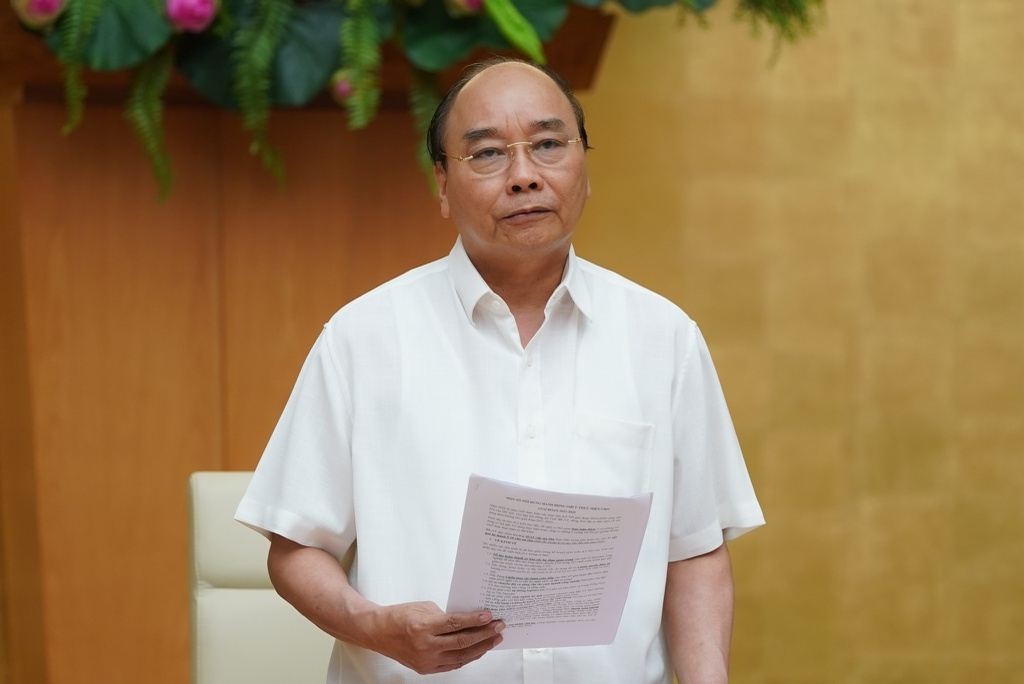 Prime Minister Nguyen Xuan Phuc at the meeting on July 10 (Photo: VGP)
At the cabinet meeting on July 10, Prime Minister Nguyen Xuan Phuc requested the Ministry of Foreign Affairs and ambassadors, Vietnam's representative agencies in foreign countries continue to work with the host governments to increase the number of emergency flights and operate more commercial flights to bring home Vietnamese citizens, investors and experts, and also send Vietnamese workers to work abroad.
On top of that, the Prime Minister also required Ministries of Defense, Foreign Affairs, Health, and Transport to discuss details so that isolation facilities will be expanded in a more speedy and smooth manner.
Phuc also initiated a plan to expand concentrated facilities and flexible quarantine at army and police hotels, guest houses, military barracks for at least 10,000 people. In addition to the military isolation sites, he also requested the Ministry of Culture, Sports and Tourism, authorities of Hanoi and Ho Chi Minh City to get quarantine places ready.
In addition, he asked to standardize the procedures for inviting and welcoming guests to Vietnam and receive and monitor Vietnamese people underpaid quarantine at hotels, avoiding cross-contamination in the community.
The prime minister also agreed to establish safe areas at some border gates that serve foreigners who come to Vietnam for business negotiations and contract signing.
Additionally, the government has agreed to reopen air transport between Vietnam and China. The frequency and conditions for passenger transportation between the two countries will be decided by the aviation authorities of Vietnam and China, according to Bao Giao Thong.