The trade promotion event between Vietnam and Japan to be held on July 7 (Photo: Vinanet)
Businesses exporting support industry products of Vietnam will have a valuable opportunity to trade with Japanese enterprises at the Vietnam - Japan Online Support Industry Trade Conference. The event is organized by the Vietnam Trade Promotion Agency in coordination with Asia-Africa Market Department, Vietnam Trade Office in Japan and Tokyo SME Business Support Center on July 7, according to Vinanet.
At the conference, Japanese enterprises operating in support industries can find Vietnamese enteprises capable of manufacturing cooperation. Some product lines to be introduced are welding machines, electrical discharge machines, agricultural equipments and spare parts, plastic products.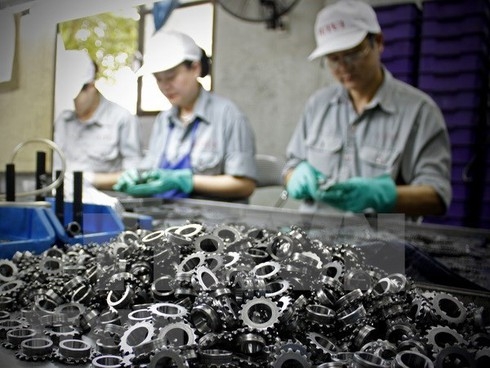 Equipments and spare parts are some products to be introduced at the event (Photo: VOV)
According to the Vietnam Trade Promotion Agency, the online trade conference will help introduce Vietnamese products to businesses in Japan, and allow Vietnam's support industry enterprises to connect and develop export opportunities with potential Japanese partners. In addition, support industry enteprises of Vietnam can also approach and learn new market trends and innovation achievements.
Vu Ba Phu, Director of the Vietnam Trade Promotion Agency, said that Japan is Vietnam's third largest trade partner, with the bilateral trade reaching US$15.6 billion in the first five months of this year, up 2.2% against the same period last year, despite the impacts of the COVID-19.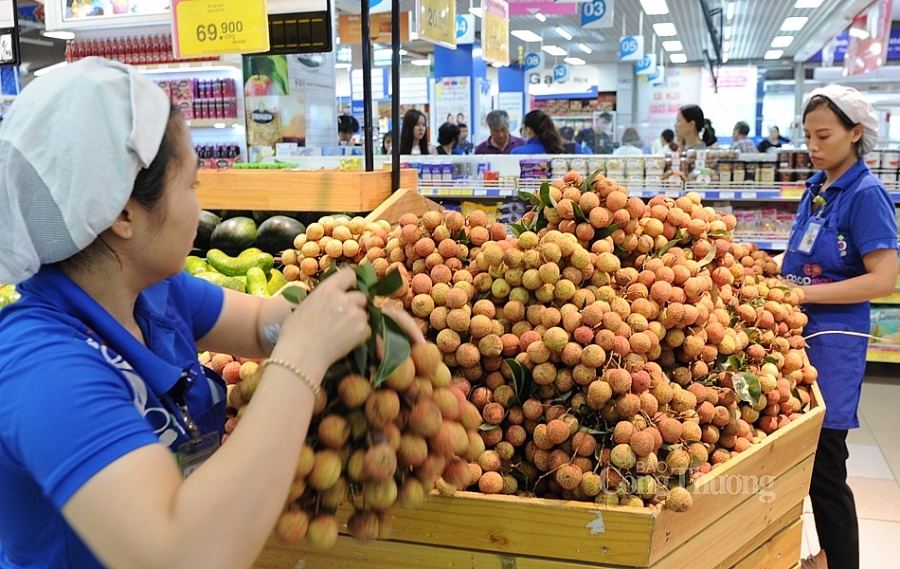 Vietnam exported lychee to Japan (Photo: Industry and Trade News)
Vietnam's exports to Japan during the period reached US$7.83 billion while imports totalled US$7.77 billion, he said. Last month, Vietnam exported the first batches of lychee to Japan and they were sold out in just one day. Vietnam expects to export 200 tonnes of lychee to Japan via air and sea this year.
Phu further noted that Vietnam and Japan have huge untapped potential to enhance bilateral trade because Vietnamese and Japanese goods are complementary and non-competitive. Both countries are also members of a number of free trade agreements, notably the Comprehensive and Progressive Agreement for Trans-Pacific Partnership (CPTPP).
Although the door to Japanese market is wider than ever, Japan is still a demanding market for Vietnam. Therefore, Masataka Fujita, Secretary General of the ASEAN – Japan Centre (AJC) has urged Vietnamese producers and exporters to strictly comply with Japan's regulations on imported goods, VOV reported.
Vietnam, Japan eye stronger trade ties

Vietnamese Minister of Industry and Trade Tran Tuan Anh and Japanese Minister of State for Economic and Fiscal Policy Nishimura Yasutoshi on July 2 discussed ...
Candy Lee