Covid-19 causes the world automobile industry more than $100 billion damage
Covid-19 disease has very bad effects on the world overall automobile industry. Due to its production activities' interruption to the end of April, the turnover collecting from European and North American markets will plummet by more than US $100 billion.
Normally, the turnover of car selling is supposed to peak in March yearly. However, the March this year saw the car selling turnover drop at a very low in European countries, including: the UK decreased by 44%, Italy 85%, France 72%, and Spain by 69%. The Covid-19' outbreak worldwide causes the global automobile industry numerous difficulties involving frozen markets, production postponement, jobs and employee's salary cuts.
As per JP Morgan inverstment bank's estimation, Q2 this year found it more difficult to the global car manufacturers. The turnovers of big markets such as Euro, America and China are estimated to slump by 19% compated to 2019.
Ian Henry, AutoAnalysis chairman said that : Once factories close weekly, European car industry will lose its $8 billion valued production, and North America $7,5 billion lost.
Carmakers' slump in turnover can be predictable (Photo: Autocar)
He added that if Covid-19 keeps interrupting production activities to the end of April, car markets in Europe and North America can find its turnover damage over $ 100 billion.
In particular, European market will slump by $66 billion of turnover, equivalent to 2,6 million cars. While, the number in North America may be around $52 billion, equivalent to 2 million cars.
Mostly, car manufacturers including BMW, Toyota, Nissan or Jaguarr Land Rover close their factories temporarily and ask employees to work at home for their protection amid the dead disease raging throughout Europe.
It is found similiar situation in North America with trio- Detroit include GM, Ford and Fiat Chrysler stop their production obligatorily.
All of carmakers see their obstacles difinitely for production reopen next a few weeks. Factory closures may last longer in comparison with initial prediction.
Vietnam car market also sees it drop due to Covid-19
Data released by the Vietnam Automobile Manufacturers Association (VAMA) and other manufacturers showed that car sales in the first two months declined sharply against last year.
The number reported on Vir that in February, sales of the whole automobile market reached 17,616 cars, including 12,471 passenger cars (down 3 per cent), 4,812 commercial vehicles (up 74 per cent), and 333 specialised vehicles (up 49 per cent) compared to January.
Domestically-assembled car production reached 11,697 vehicles, up 22 per cent over the previous month and the number of imported cars was 5,919, down 4 per cent.
However, for the whole two months, total sales of the whole market decreased by 27 per cent on-year. In particular, passenger cars under nine seats decreased by 30 per cent, commercial vehicles decreased by 17 per cent, and specialised vehicles increased by 9 per cent.
By the end of February, domestically-assembled car sales decreased by 20 per cent while imported cars decreased by 38 per cent compared to the same period last year. This decline is attributed to disruption from the novel coronavirus outbreak, difficulties in the supply of imported spare parts, and falling purchasing demand.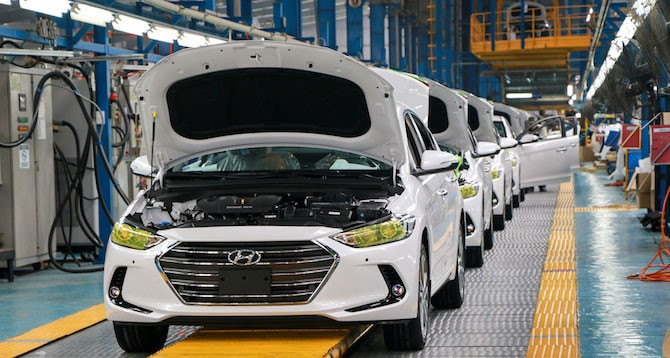 Assembled cars in a factory of TC Motor. (Photo: VNT)
For example, Honda Vietnam only sold 1,406 cars (down 27 per cent), while Hyundai brand sold 4,332 vehicles (down 27.2 per cent). However, Toyota Vios still delivered 2,468 cars to customers. This achievement also helped Toyota grow in February as the firm sold a total of 4,682 vehicles, 19.3 per cent higher than the 3,923 sold in January.
Vietnam retail industry amid COVID-19

A latest research by Kantar Worldpanel Vietnam shows that online shopping prevails and booms significantly despite the COVID-19 epidemic escalating globally.
Covid-19 and Vietnam"s auto industry

Chinese supplies of input materials for the auto industry have been interrupted due to the Covid-19 epidemic, and may run out by the end of ...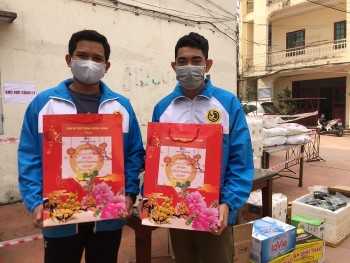 Expats in Vietnam
Vietnam is sending affection to Lao and Cambodian students who stay back in the country for Tet, the traditional New Year holiday which is an occasion for family reunion.