Vietnam beauty brought closer to Egyptians' eyes
The beauty of Vietnamese landscapes and people was promoted at the event "Vietnam Cultural Day in Cairo" held on March 16 under the cooperation of the Vietnamese Embassy in Egypt and the Ministry of Culture of Egypt.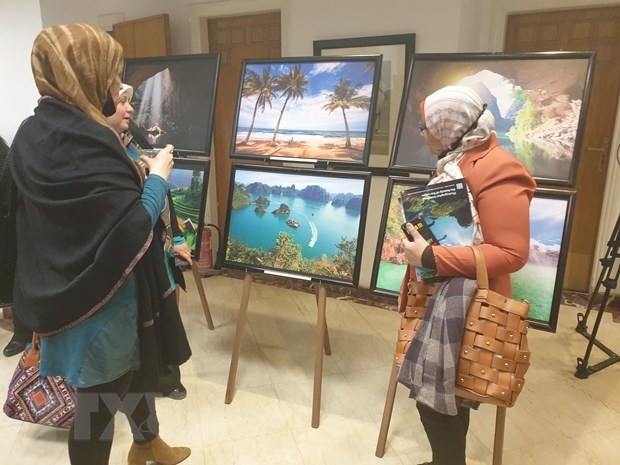 Photo of Vietnam's travel destinations were showcased at the event (Photo: VNA)
In his opening speech, Vietnamese Ambassador Tran Thanh Cong emphasized the highlights in Vietnam-Egypt cooperation, especially in culture. The cooperation, according to Cong, had given Egyptians a better understanding of the Vietnamese people and country, and vice versa, as well as strengthened the decade-long bilateral relationship.
The event was held to celebrate the 52th death anniversary of President Ho Chi Minh and mark his first footstep in Egypt. With a string of cultural and commemorative activities, local attendants would learn more about Vietnam, especially its recent economic development.
The Ambassador also expressed his hope that foreign investments and enterprises would inject more into Vietnam in fields such as tourism, economy and culture. At the meeting, many experts and scholars spoke highly of Vietnam's effort in overcoming difficulties post-war-time, the economic attainments and development strategies after the Doi Moi period. Vietnamese people, under the eyes of Egyptian friends, are industrious and resilient – the valuable typical virtues of the Oriental people.
On his part, Reda Al-Taifi, former Egyptian Ambassador to Vietnam shared his experiences and good impressions about Vietnam during his visit in the S-shaped country. He further stressed that there should be more bilateral meetings, culture-exchanging activities, especially in tourism – one of the strengths that both countries possess. In particular, more tourism communication and promotion activities, which might include the introduction of famous travel destinations of the two countries, should be held.
Photo exhibitions and "cuisine corner" which introduce Vietnamese traditional food also drew large attention from experts and other Egyptian attendants. Photos of Vietnam's stunning travel destinations, relics and prestigious sites, smiley people, important political events marking the relations of Vietnam and Egypt in the past years were on display. On top of that, attendants had the chance to sample Vietnamese traditional dishes and coffee.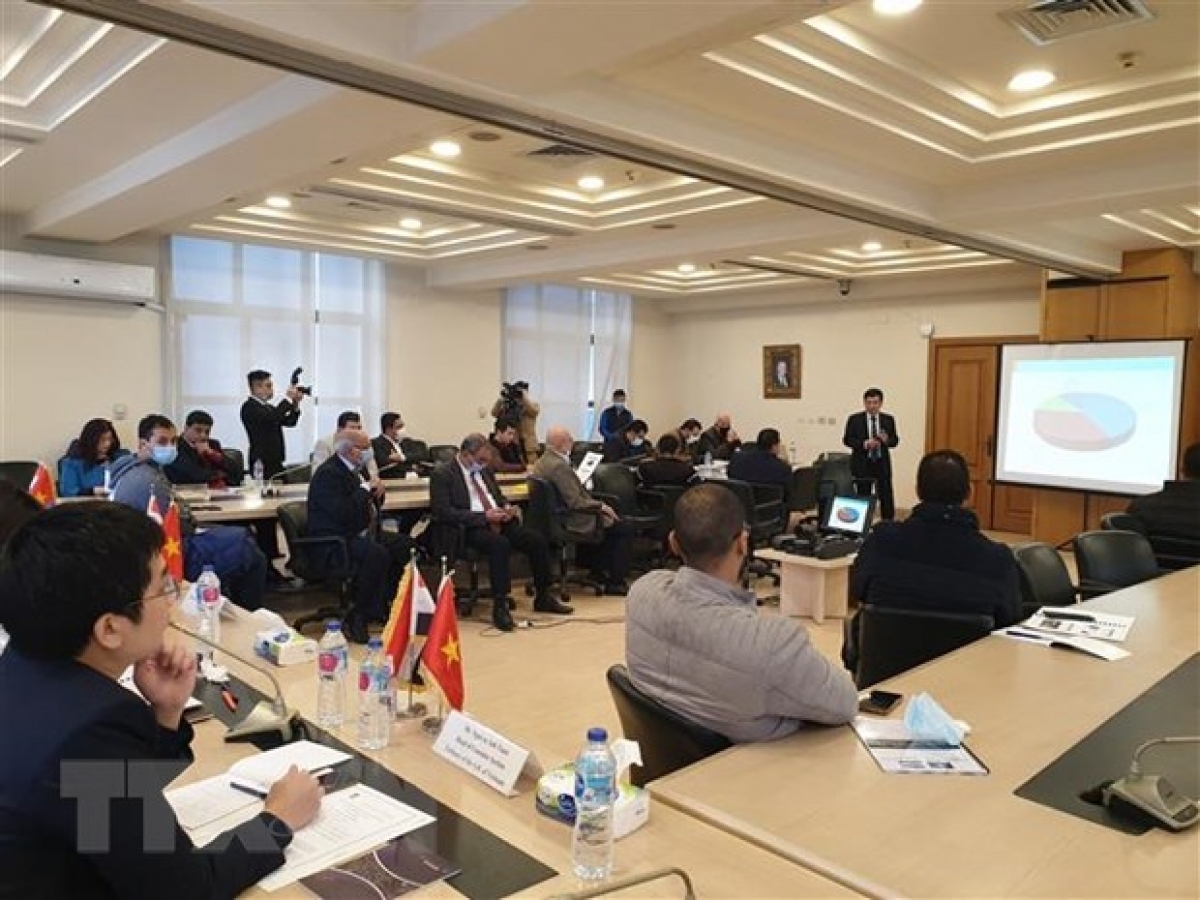 Representatives of the Vietnamese Embassy clarified several issues concerning Vietnam's policies and incentives for Egyptian firms. Photo: VNA
Earlier in December 2020, the Vietnamese Embassy in Egypt in coordination with the Alexandria Chamber of Commerce held the seminar "Economic and commercial potential of Vietnam – Egypt". The seminar attracted the attendance of many representatives of businesses in the coastal city of Alexandria, as well as economic experts and consultants from Egypt. activity aimed at unleashing the potentials and strengths of businesses of the two countries while promoting economic and trade cooperation.
At the seminar, enterprises showed interest in many items, including agricultural products (cashew, pepper, coffee) and industrial products (electronics, computer equipment). Enterprises based in the port city of Alexandria are looking forwards to cooperate with Vietnam in maritime transport, freight transport, logistics. Representatives from the Vietnamese Embassy also answered many questions at the seminar, mainly related to Vietnamese policies and preferences relating to Egyptian businesses.
According to Vietnamese Ambassador to Egypt Tran Thanh Cong, amid the global spread of the COVID-19 pandemic, the Vietnamese Embassy is in the process of looking for a new way to connect enterprises from the two sides.
The seminar can be viewed as an occasion for Vietnamese firms to meet with the Egyptian business community, especially those doing business with the nation in areas such as electronics, seafood, apparel, and telecommunications to discuss ways to bring additional Vietnamese goods to Egypt.
Nguyen Duy Hung, first secretary and head of the Trade Office of the Vietnam Embassy in Egypt, also gave a presentation on the Vietnamese economy and potential for further trade co-operation between both sides. In addition, information was provided and answers were given to many questions raised by business representatives.
In response, Ahmed Hassan, Vice Chairman of the Alexandria Chamber of Commerce, said that there are a number of areas where ties can be strengthened, such as logistics, aquaculture, agriculture, along garments and textiles.
Over recent years, Egypt has been able to develop large-scale infrastructure projects, including the Suez Canal Economic Zone (SCZ), in order to cater for future trade co-operation agreements.
Not just bilaterally, he recommended Vietnam and Egypt shift towards the tripartite cooperation model, using raw materials and components from Vietnam to manufacture products at SCZ and then exporting them to a third country that has signed a free trade agreement with Egypt.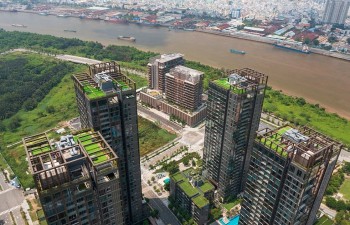 Economy
Vietnam Business & Weather Briefing (August 11): Vietnam to increase coal imports in 2025-2035 period, ten tonnes of Vietnamese longan exported to Australia.