Foreign NGOs' aid to Vietnam reaches more than USD 220.7 million in 2020
On March 17, in Hanoi, the Committee for Foreign Non-Governmental Organizations (NGOs) Affairs (the Committee) organized a teleconference on the national briefing on foreign non-governmental work to review foreign NGO affairs last year and set up tasks for 2021.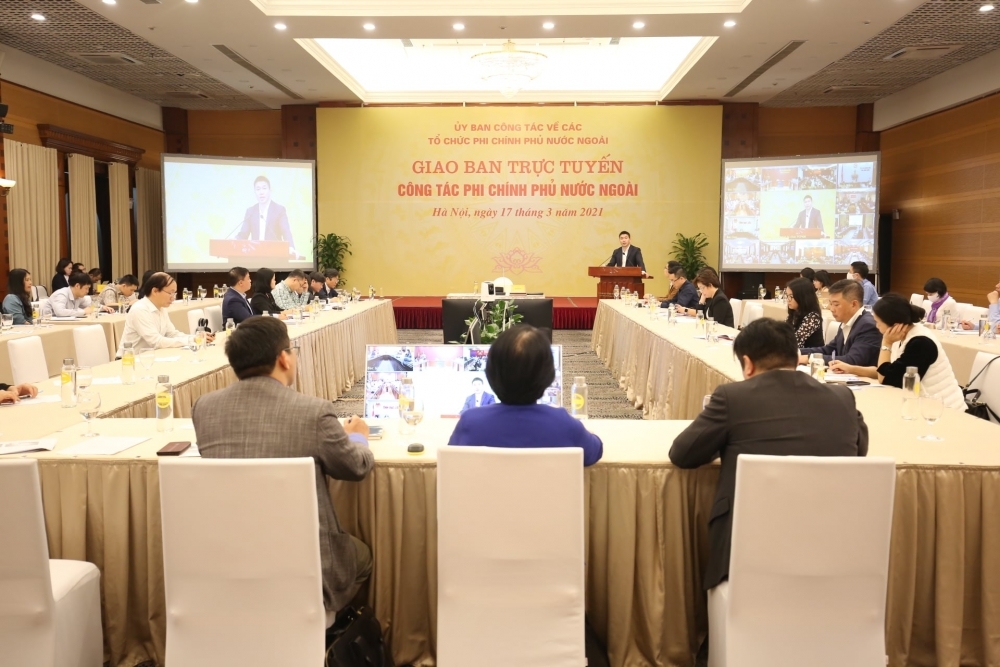 The teleconference on foreign NGO affairs held on March 17. Photo: Tuan Viet/VUFO
The conference is held online with 63 bridge points in the provinces/centrally-run cities. Phan Anh Son, Vice Chairman of the Committee, Vice Chairman cum General Secretary of the Vietnam Union of Friendship Organizations (VUFO) chaired the Conference.
The teleconference was attended by representative of agencies participating in the Committee's mechanism; representatives of ministries, branches, central people's organizations and leaders of central provincial people's committees; focal agencies of foreign non-governmental work and other related agencies.
The Committee presented a report on foreign NGOs' activities; activities of COMINGO and agencies participating in COMINGO's mechanism, and direction and tasks in 2020.
According to the overall assessment, in 2020, activities of foreign NGOs, the Committee, localities, and ministries and sectors were greatly affected by the COVID-19 pandemic along with common difficulties facing the world. In that context, the committee and relevant agencies proactively and flexibly organised activities while localities also worked hard to support and cooperate with foreign NGOs, resulting in encouraging outcomes.
World Vision Vietnam distributed essential household kits and hygiene kits to respectively 1,169 and 1,200 households affected by floods and storms in Minh Long District, Quang Ngai Province.
By 2020, the value of foreign non-governmental aid to Vietnam reached more than USD 220.7 million. In which, NGO aid from Europe accounted for 41.3%, North America accounted for 36.2%, Asia region accounted for 22.5%, focusing on priority areas of Vietnam such as healthcare, social problems and socio-economic development.
In particular, in 2020, NGOs also gave priority and active support to Vietnam in response to natural disasters and epidemics: 115 NGOs have provided financial support, medical supplies, and basic necessities, training courses worth more than USD 6.5 million to respond to COVID-19, while assistance worth nearly USD 9 million have been provided for central provinces affected by floods. In the context of the world, the country and the NGOs themselves facing many difficulties due to the COVID-19 pandemic, the results achieved in 2020 are very positive.
At the conference, representatives of localities, ministries, and sectors exchanged and discussed the situation of foreign non-governmental work in 2020 with specific proposals and recommendations. The Committee acknowledged and highly appreciated the efforts of agencies, ministries, branches and localities to actively adapt quickly to the new situation, and to coordinate smoothly in foreign non-governmental work; at the same time, to record, absorb and exchange opinions to handle problems and limitations such as coordination, information sharing, cooperation directions and mobilizing foreign non-governmental aid in the new situation, etc.
The Committee also noted the relevant recommendations raised at the conference to have a better orientation to implement the foreign non-governmental work in the coming time.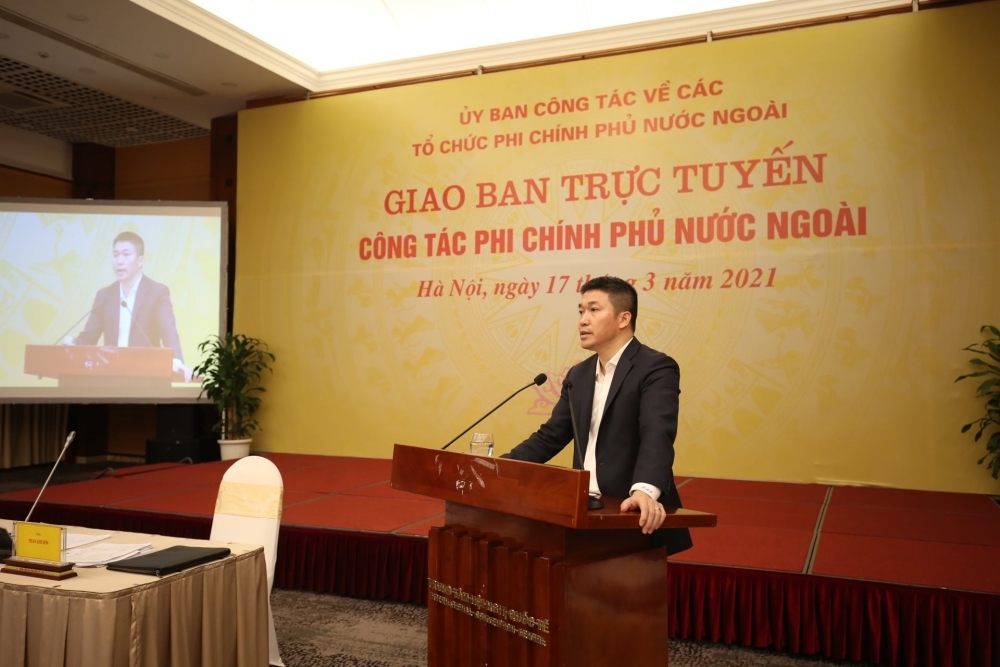 Phan Anh Son, Vice Chairman of the Committee for Foreign NGO Affairs, Vice Chairman cum General Secretary of the Vietnam Union of Friendship Organizations (VUFO) at the event. Photo: Tuan Viet/VUFO
Concluding the conference, Phan Anh Son, Vice Chairman of the Committee for Foreign NGO Affairs, emphasized that it is necessary to always maintain a close and timely coordination mechanism between the Committee for Foreign NGOs Affairs, central and local agencies. Meanwhile, relevant agencies should vigorously reform management and mobilization modalities to well perform the management tasks of foreign NGOs and mobilize foreign aid, contributing to the socio-economic development of the country./.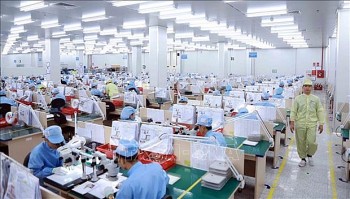 National
Vietnam News Today (Jan. 26): Vietnam - important partner of RoK; HCM City maintains growth momentum, reaps successes in 2022; Vietnam's tourism forecast to strongly rebound in five years; Many localities attract a large number of visitors during Tet.