Vietnam- Egypt trade turnover expected to reach US$1 billion in next years
Although trade potential between Vietnam and Egypt has not been fully exploited yet, both countries have strived to reach a sustainable trade turnover target of US$1 billion in the next three to five years if there are thorough preparations in place for the long term.
Nguyen Duy Hung, head of the Vietnam Trade Office in Egypt, made the statement during a recent interview with a VOV correspondent based in Egypt, in which he mentioned challenges and ways to promote exports to the Middle East and African markets. This is a particular challenge in the context of the novel coronavirus (COVID-19) pandemic still negatively affecting exports.
With regard to the impact of the COVID-19 pandemic on the country's trading ties with Egypt, the Middle East, and Africa, Hung said that the COVID-19 pandemic has had a wide-reaching impact on trade activities between the country and markets based in the two continents, with both negative and positive aspects.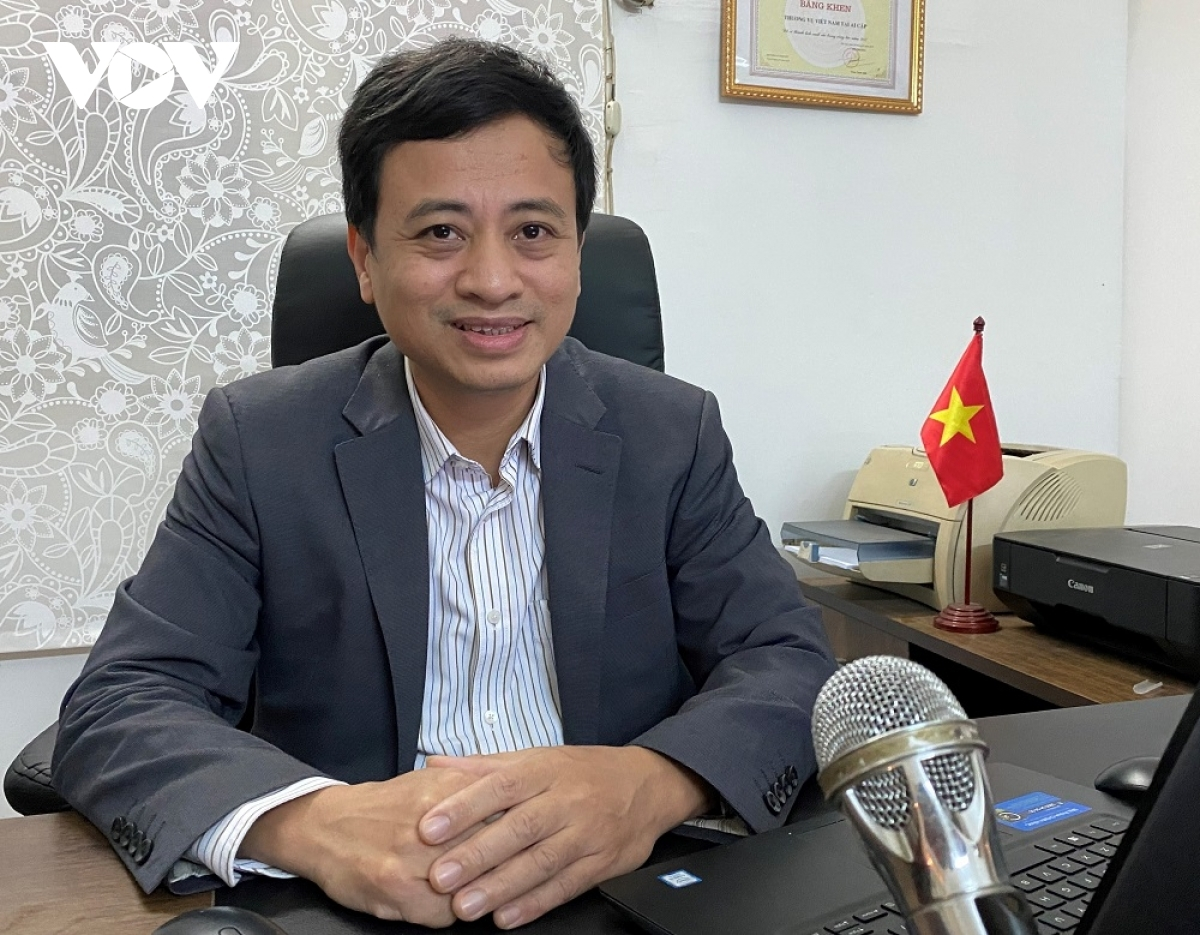 In terms of the negative side, preliminary statistics compiled by the General Department of Vietnam Customs during the past 11 months of 2020 indicate that, with the exception of Saudi Arabia, most of the nation's main export markets in the region, such as Israel, South Africa, Turkey, and Egypt recorded a relatively high decline compared to the same period last year.
According to figures released by the General Department of Vietnam Customs, although there was a strong recovery enjoyed during the final months of 2020, the nation's 11-month export turnover reached over US$400 million, down by 5% compared to the same period from 2019. Of the figures, essential goods endured a sharp fall, including food and seafood which fell by 24.7%, fruit and vegetables which dropped by 42%, whilst phones and accessories were down by 18.5%.
Despite these declines, the positive side stems from the supply of goods during the pandemic which forced Egypt to diversify their suppliers from many countries in an effort to avoid depending on a source of goods from a certain nation.
Most notably, Egypt is a country that records a trade deficit, with many products that are dependent on foreign supplies. Therefore, Vietnamese enterprises have fresh opportunities to expand and increase turnover and market share for many potential products.
Amid the impact of the COVID-19 pandemic, many Vietnamese products recorded impressive growth, such as cashew nuts which rose by 49%, peppers up by 16.5%, coffee up by 14%, along with machinery and equipment which went up by 20%, according to VOV.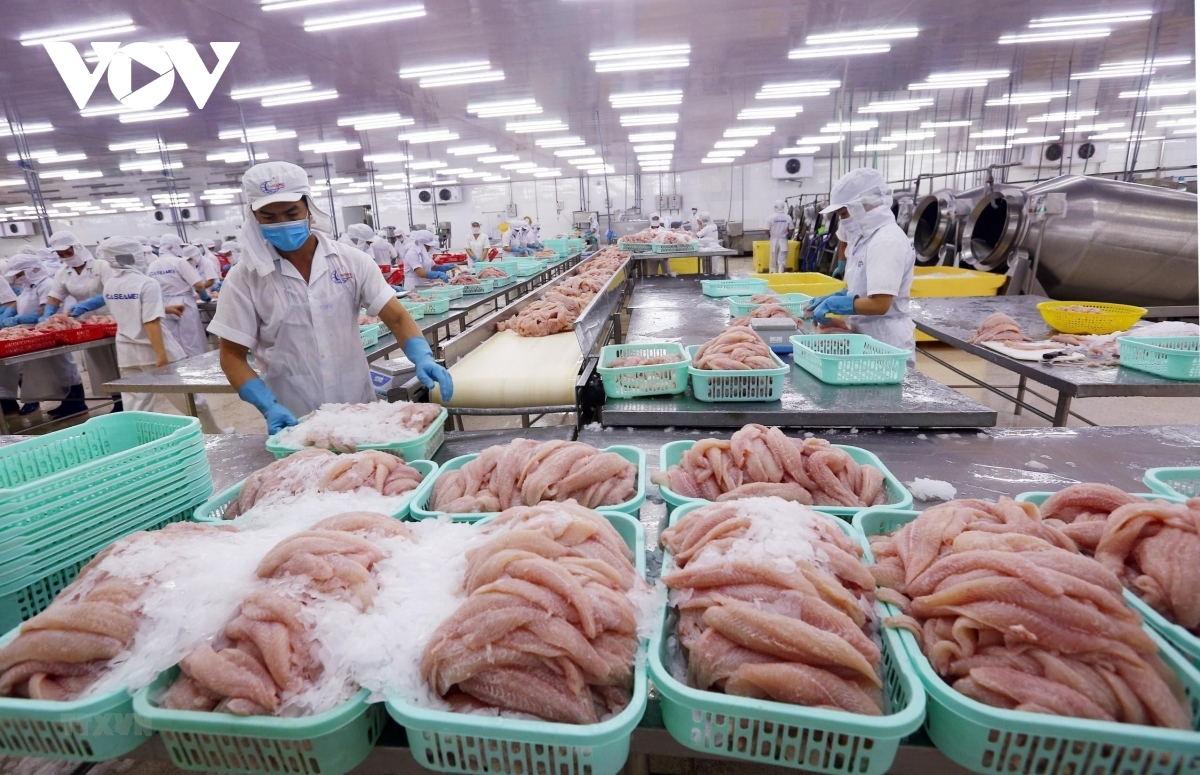 Seafood is one of Vietnam's key export items to the Egyptian market. Photo: VOV
Although the export structures of both countries share many similarities, for example, agricultural products are the strengths of each nation, this is also a point that can complement each other due to each country having agricultural products with their own export strengths. In relation to the nation, in addition to products that are able to secure a foothold in the Egyptian market, such as peppers and cashew, there are many other Vietnamese items that can still improve their market share moving forward such as tea, coffee, and rice.
At present, Egyptian companies are particularly interested in seafood, especially local items such as canned tuna. This comes after Egypt imported US$162 million worth of this item in 2019, although Thailand was the main supplier, accounting for US$145 million. Despite ranking second, Vietnam only made up 5.6% of the market share with approximately US$9 million, Hung said.
Commenting on what should be done for relevant agencies and businesses from both sides to meet the bilateral trade target of US$1 billion, especially amid the current economic crisis and pandemic, Hung outlined the current levels of trade between Egypt and ASEAN. Indeed, some of the bloc's member states such as Indonesia and Thailand have been able to successfully maintain a stable trade turnover of over US$1 billion with the North African nation over many years.
Hung also underlined the need for competent agencies from both sides to accelerate the signing of documents in an effort to activate the terms of signed co-operation agreements, as well as open the market for each other's agricultural products.
Moving forward, it can be considered that agricultural products of Egypt such as potatoes, onions, and fruits represent positive choices for the nation's diverse fruit and vegetable market, while Vietnam also has products such as dragon fruits that have yet to penetrate the Egyptian market.
In the long run, a free trade agreement between both sides, or with the Arab bloc as a whole, should be considered.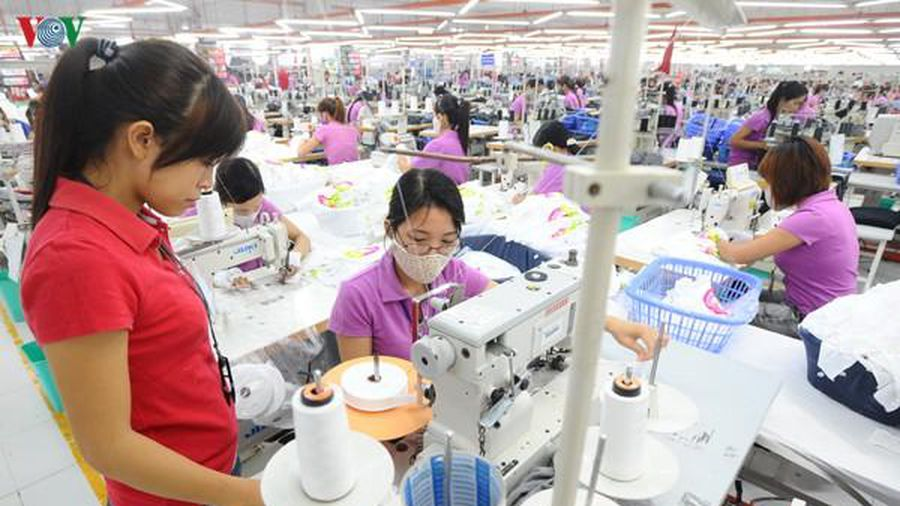 Photo: VOV
Moreover, it is necessary to diversify information regarding exchange channels, especially the application of technological powers to create information bridges that allow enterprises to quickly access each other's needs. This is in addition to conducting online transactions based on close co-operation between both nations' chambers of commerce and business associations.
"I hope that many Vietnamese enterprises will run greater investment in the Egyptian market by opening a representative office to do market research and learn about consumer culture and preferences of Muslims toward their products. They can then take the next steps towards establishing a business or a commercial branch in the host nation," Hung said.
He also called on the Vietnamese Embassy to make greater efforts to improve their professional capacity, policy research, and market forecasts in order to provide timely information and support, whilst also offering advice and solutions to boost trade ties between the two countries.
"I believe that with the efforts of the two nations' relevant agencies, associations, and businesses, Vietnam and Egypt will soon achieve a sustainable bilateral trade turnover of US$1 billion as a contribution to strengthening their good time-honored relationship," Hung added.
Trade exchange between Egypt and Vietnam amounted to US$491 million in 2019, according to Ambassador of Vietnam to Cairo Tran Thanh Cong.
Cong clarified that Vietnamese exports to the Egyptian market worth US$458 million, while the value of the country's imports from Egypt reached US$33 million.
This came during the activities of the Egyptian-Vietnamese Economic Business Forum, organized by the Egyptian Chamber of Commerce in Alexandria under the title "Discussing ways of cooperation and commercial and economic potentials between Egypt and Vietnam, Egypttoday reported.
Ambassador Cong also pointed out that the economic and trade cooperation between the two countries witnessed an advanced step forward and achieved encouraging results following the visit of President Abdel Fatah El-Sisi to Vietnam in 2017 and the late Vietnamese President Tran Dai Quang to Egypt in August 2018, which gave a strong impetus to strengthening cooperation in all fields later.
Overseas Vietnamese
Vice President Vo Thi Anh Xuan had meetings with several Thai leaders and high-ranking officials within the framework of her visit to Thailand to attend the Global Summit of Women (GSW) 2022.