Vietnam Covid-19 Updates (April 14): 24,623 New Covid-19 Cases, Nearly 14,000 Recoveries
By April 12, the country had injected 208,810,706 doses of Covid-19 vaccines.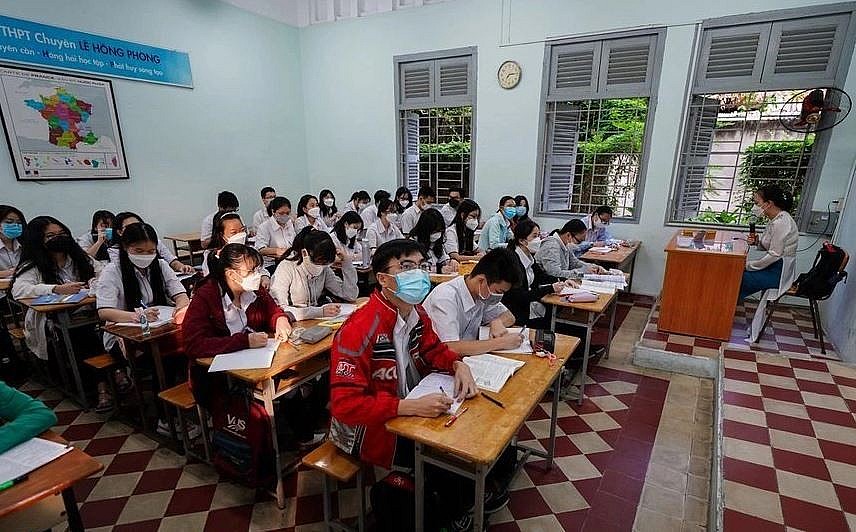 Photo: Zing
Vietnam reports 24,623 new Covid-19 cases, nearly 14,000 recoveries
The Health Ministry confirmed an additional 24,623 new daily Covid-19 infections and nearly 14,000 recoveries on April 13. New transmissions grew by over 1,800 cases compared to the previous day's figure, duly bringing the country's total caseload to 10,297,587 since the start of the pandemic.
Hanoi continues to top the daily numbers of infections with 1,727 cases, trailed by the northern provinces of Phu Tho and Vinh Phuc, with 1,627 and 1,147 infections, respectively. A further 20 deaths caused by Covid-19 were also confirmed on the same day, thereby raising the nation's total death toll since the pandemic started last year to 42,878, accounting for 0.4% of the overall caseload.
The total number of recovered patients in the country has now climbed to 8,770,994 following 13,887 Covid-19 cases making a full recovery from the disease. The Ministry of Health also announced on April 13 that more than 208.8 million vaccine doses have now been administered nationwide.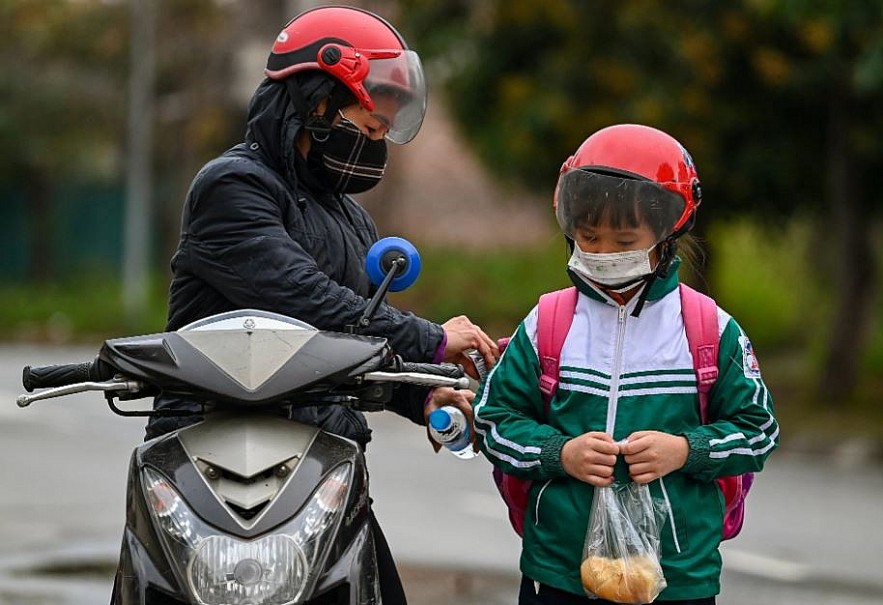 Photo: Zing
Kindergarten students in Hanoi return to school
Around 600,000 preschool students in all 30 urban and outlying districts and townships of Hanoi returned to school on April 13 after a year of online instruction due to the pandemic. This is the last group of students in the capital city to resume in-person learning.
Examining schools on April 13 morning, Director of the municipal Department of Education and Training Tran The Cuong applauded schools and local authorities for preparations to welcome the students back and asked schools to continue to stay vigilant against Covid-19. Schools need to ensure safety for students, strictly abide by Covid-19 prevention and control regulations and build education activities in line with real conditions, he said.
Teacher Vu Ngoc Du, Principal of Anh Sao Kindergarten in the Cau Giay district, said apart from preparing facilities to welcome back the students, the school paid special attention to measures to ensure safety for the students. More than 500 students returned to school on April 13, equivalent to 92 percent. Nguyen Ngoc Anh, a mother of a two-year-old student in the Ha Dong district, said this is the first time her daughter had gone to school so she was very excited. Hanoi is the last locality among 63 provinces and cities nationwide to allow kindergartens to resume in-person learning.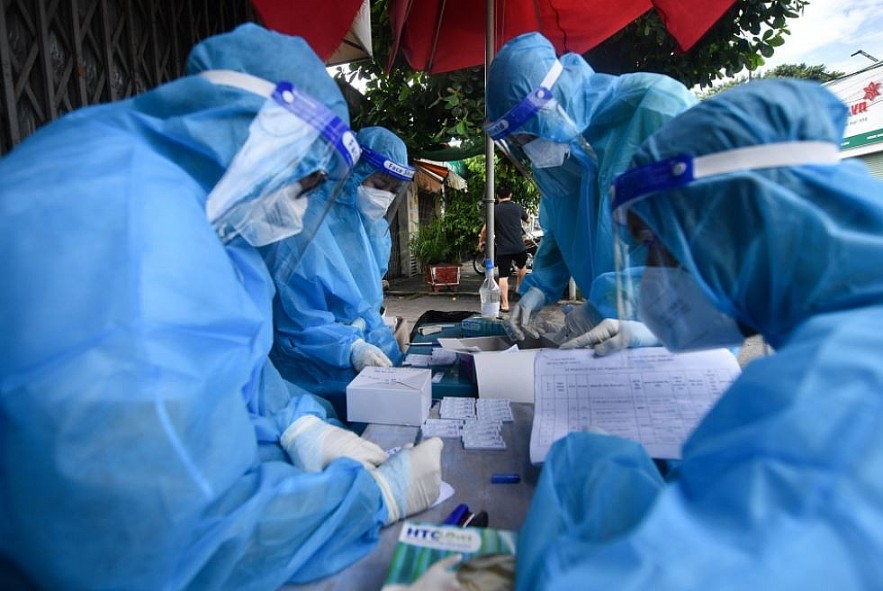 Photo: Zing
Under-12 children in Quang Ninh to receive Covid-19 vaccination on April 14
The first Moderna Covid-19 vaccine lot for children from 5 to under 12 years old, which arrived in Vietnam on April 8, will be administered to sixth-grade students in the northern province of Quang Ninh on April 14, according to Assoc Prof. Dr. Duong Thi Hong, Vice Director of the National Institute of Hygiene and Epidemiology (NIHE).
Speaking at a press conference on April 13, Hong said that the vaccines, donated by the Australian Government, will be transported to other localities for the vaccination of children next week. She advised parents to fully inform medical staff of the health conditions of their children to ensure safety, while closely monitoring the children's health after vaccination.
The Ministry of Health has approved Pfizer and Moderna vaccines for children from 5 to under 12, who will receive two shots of the same kind, with the second shot, injected four weeks after the first one. The dosage will be 2ml for Pfizer and 0.25ml for Moderna.
Prof. Dr. Phan Trong Lan, Director of the Health Ministry's Department of Preventive Medicine said that Vietnam has 11.8 million children aging from 5 to under 12, of whom about 8.2 million have yet to be infected. He said the children are expected to receive full two shots by the end of the second quarter of this year. About 3.6 million children who recovered will receive vaccine shots three months after their recovery, said Lan. Earlier on March 31, the Ministry of Health approved the injection of the Moderna vaccine for children from 5 to under 12 years old.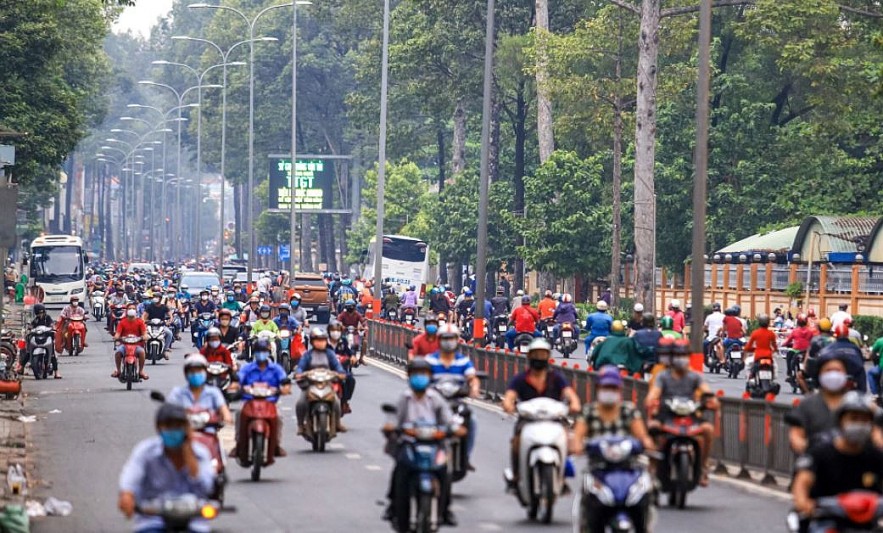 Photo: Zing
Vietnam Airlines launches "Re-discover Vietnam" program in Singapore
Vietnam Airlines in Singapore on April 12 launched the "Fly Vietnam Airlines, Re-discover Vietnam" program with the aim of introducing and promoting the country's safe tourism in the post-Covid-19 period. After a two-year hiatus caused by the pandemic, the carrier has to date re-operated flights to many markets, and Singapore is the first market that has resumed two-way services. Vietnam has gained positive results in its vaccination roll-out and officially re-opened its door to foreign visitors on March 15.
In the first quarter of this year, the number of international tourists and the volume of goods through Vietnam's airports surged by 176 percent and 113 percent, respectively, compared to those in the previous quarter. Vietnamese Ambassador to Singapore Mai Phuoc Dung appreciated Vietnam Airlines' initiative to organize the program.
According to the diplomat, the tourism and hospitality industries are not the only sectors benefiting from the resumption of normal travel between the two countries. As Singapore has been Vietnam's largest foreign investor in the past two years, the resumption of travel creates favorable conditions for investors from both countries and gives great hope for a more vibrant future. Also at the launching ceremony, Vietnam Airlines and its partners - Thien Minh Group (TMG), Vinpearl, and Caravelle - introduced new, attractive, and safe tour packages to agents, businesses, and customers in Singapore. The airline is currently operating 18 flights per week between Singapore and Vietnam's Hanoi and Ho Chi Minh City. From June 1, it will open more direct flights from Singapore to Phu Quoc, Da Nang, and Nha Trang.
The new infections raised the national tally to 10,297,587. By April 12, the country had injected 208,810,706 doses of Covid-19 vaccines.
The total number of recovered patients in the country has now climbed to 8,770,994.