Vietnam COVID-19 Updates (April 18): No new cases to report in the morning
imported cases of COVID-19 were recorded in Vietnam, raising the infection count to 2,781, the Ministry of Health said.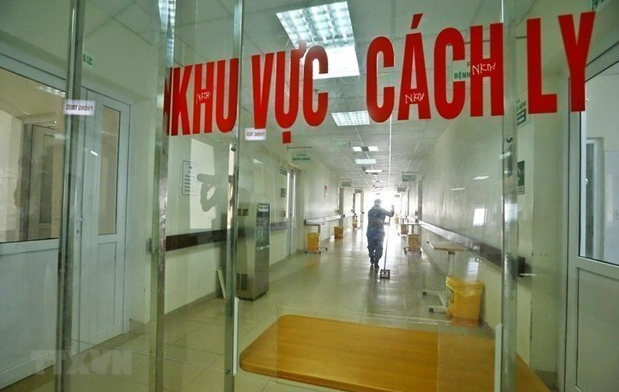 No new imported cases reported this morning. (Photo: VNA)
8 imported cases reported
Eight imported cases of COVID-19 were recorded in Vietnam in the past 12 hours to 6 pm on April 17. All the new patients, all Vietnamese citizens returning from abroad, have been put into quarantine immediately after their arrival. Meanwhile, no new cases found this morning.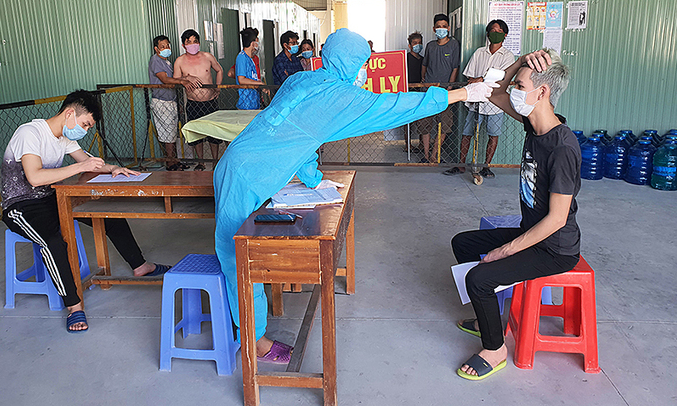 Cambodia's Covid-19 outbreak has southern Vietnam on edge (Photo: VN Express)
Cambodia's Covid-19 outbreak has southern Vietnam on edge
Kien Giang and An Giang provinces have reported high risks of infection given the high number of people returning from Cambodia, aside from illegal entries. Authorities in Kien Giang told an online meeting with the National Steering Committee for Covid-19 Prevention and Control on Friday there had been days when the province had received up to 10 people returning from Cambodia, with all testing positive for the new coronavirus.
With the ongoing outbreak in Cambodia, the province suggested the Ministry of Health establishes a field hospital for Covid-19 treatment in the beach town of Ha Tien. In response to the proposal, Nguyen Trong Khoa, deputy head of the Medical Examination and Treatment Management Department under the Ministry of Health, told the province to set up field hospitals using schools, dormitories, or sports centers.
Health Minister Nguyen Thanh Long told an online meeting Friday the border area with Cambodia, including Mekong Delta provinces, are now "major hotspots" at high risk of possible Covid-19 outbreaks. While Vietnam has sealed its borders, there are occasional illegal entrants who evade checkpoints to avoid mandatory quarantine. As per Health Ministry protocol, all those entering the nation from abroad must be quarantined for 14 days, during which they will be tested at least twice.
Localities directed to continually monitor the COVID-19 situation (Photo: VNA)
Localities directed to continually monitor the COVID-19 situation
Minister of Health Nguyen Thanh Long on April 16 again asked localities to continue keeping a close watch on the COVID-19 situation and to strictly implement pandemic prevention measures in the time to come, especially in border areas.
Addressing an online meeting with representatives from 63 provinces and cities, and their health sectors on accelerating COVID-19 prevention and vaccination efforts, Long warned that Vietnam is in danger of experiencing another outbreak. He stressed that controlling the pandemic this year will be very difficult for all countries, not just Vietnam.
He underlined the urgent need to prevent illegal travel in border areas and to strictly tackle violations. Regarding vaccinations, Long said the ministry has made efforts to negotiate with suppliers around the world to purchase larger volumes as soon as possible. The ministry has directed localities to promptly map out plans and speed up vaccinations, towards completing the task by May 5.
So far, Vietnam has seen 2,475 recoveries from the coronavirus disease, according to the ministry's Department of Medical Service Administration. The death toll remains at 35. Eleven of those still under treatment have tested negative for the virus once, 16 others twice, and 18 thrice.
There are 40,443 people kept in quarantine nationwide at present, the ministry noted, adding that 66,366 people had received COVID-19 vaccination as of 4 pm on April 16.