Vietnam COVID-19 Updates (April 16): 21 imported cases logged
Vietnam recorded 21 new cases of COVID-19, all imported, in 12 hours from 6 am to 6 pm April 15, according to the Health Ministry.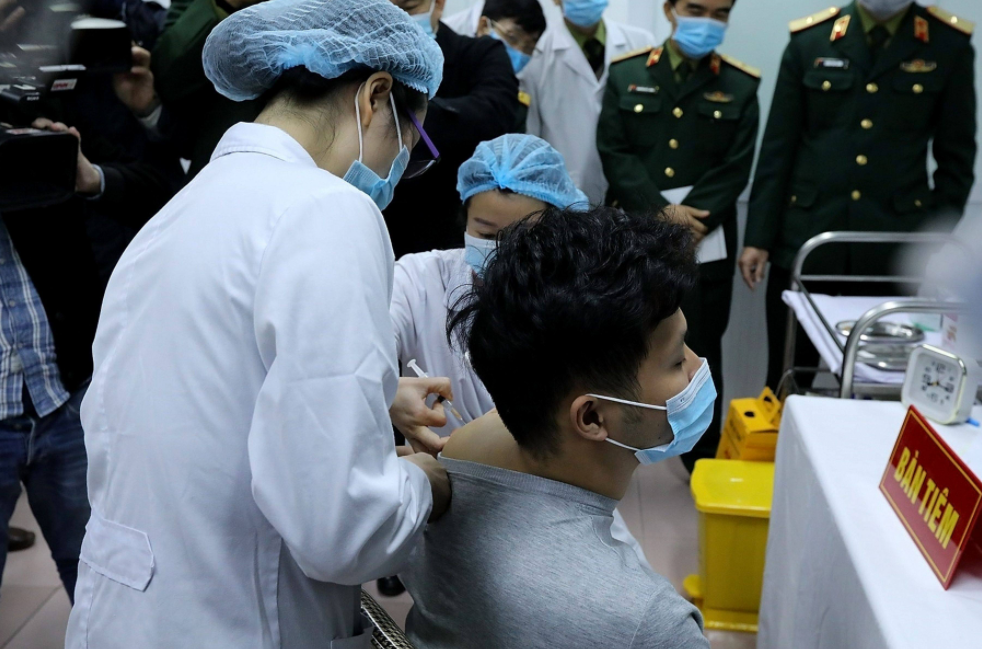 Photo: SCMP
21 imported cases logged
Vietnam recorded 21 new cases of COVID-19, all imported, in 12 hours from 6 am to 6 pm April 15, according to the Health Ministry. As of 6 o'clock on April 16, Vietnam did not record any new cases.
The national total added to 2,758, including 1,570 domestically transmitted cases. The number of recovered patients now stands at 2,445 and the death toll remains at 35. Among patients still under treatment, 16 have tested negative for the novel coronavirus once, 18 twice and 18 thrice.
A total of 38,743 people who had close contact with COVID-19 patients or arrived from pandemic-hit areas are being quarantined across the country, with 517 at hospitals, 22,945 at concentrated facilities, and 15,281 at home or accommodations.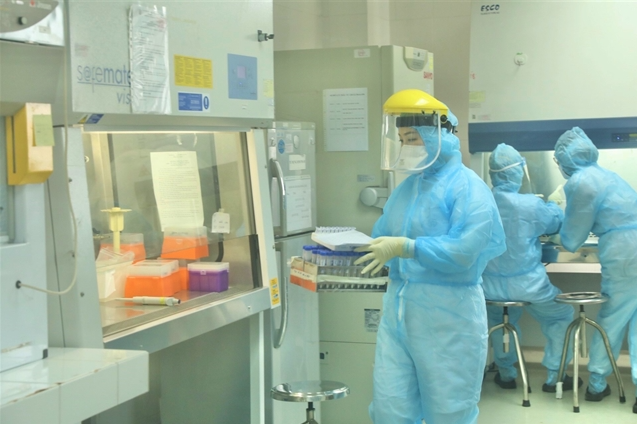 Photo: Vietnam News
COVID-19 containment contributes to Vietnam's upgraded outlook: Fitch Ratings
Strong export growth and a successful campaign to contain the spread of COVID-19 have supported Vietnam's economy through the pandemic and allowed the government to adopt a restrained fiscal policy response, says Fitch Ratings. According to Fitch Ratings, Vietnam's public finance metrics have improved markedly relative to peers since the start of the pandemic.
Fitch Ratings now expects Vietnam's GG debt/GDP to average around 39 percent in 2021-2022, but the equivalent peer median forecasts have risen to around 60 percent and 58 percent for 'BB' and 'BBB' sovereigns, respectively.
The improved fiscal position reflects Vietnam's broader economic strength. Tourism earnings have been severely hit by the pandemic, but other parts of the economy have proved robust. Vietnam was one of only a few countries globally to post positive economic growth in 2020, of 2.9 percent. Fitch Ratings points out that sustained high growth that reduces Vietnam's GDP per capita gap against its peers while maintaining macroeconomic stability could put upward pressure on the sovereign rating. Upward pressure could also stem from sustainable fiscal consolidation, a reduction in contingent sovereign liabilities, or improvements in banking-sector capitalization, transparency, and regulation.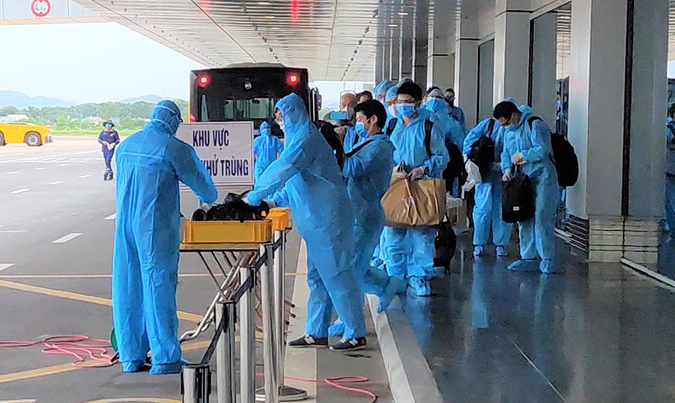 Photo: VN Express
Da Nang pushes ahead with serious reception of overseas Vietnamese
The Da Nang People's Committee issued on April 15 a document on the reception and health quarantine of overseas Vietnamese citizens coming to the central city. To ensure coordination in the reception of overseas Vietnamese entering the city via Da Nang International Airport and in self-paid quarantine at local hotels, Chairman of the municipal People's Committee Le Trung Chinh requested that from April 14 through May 31, relevant agencies only receive and provide health quarantine for overseas Vietnamese citizens coming to the central city on flights organized by enterprises that have quarantine plans approved by authorities.
Chinh also told competent agencies to continue receiving and quarantining foreign experts and diplomatic and official passport holders in line with regulations. Passengers from foreign destinations arriving at Da Nang International Airport must undergo quarantine at local military-managed facilities or quarantine sites in other provinces and cities.
After May 31, if there are more than two flights from foreign destinations per week, the Health Department will propose quarantine plans to the municipal People's Committee, according to the city mayor.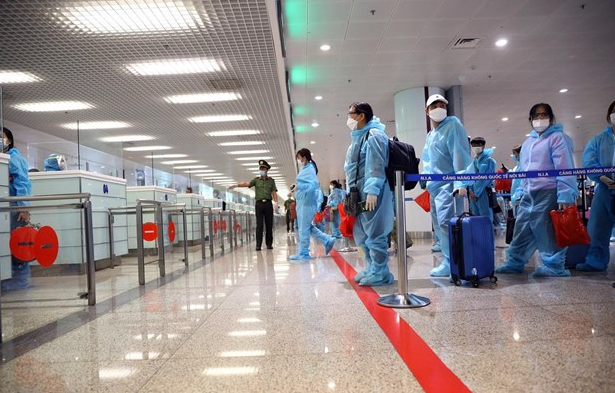 Photo: Vietnam Plus
CAAV announces procedures for licensing private flights in Vietnam's territories
The Civil Aviation Authority of Vietnam (CAAV) has issued a document on the licensing of private flights conducted by aircraft not registering for Vietnamese nationality within Vietnam's territories. Accordingly, the owner or the operator of such aircraft must complete procedures to obtain the registration certificate of non-commercial general aviation activities before July 15, 2021.
Pending the certificate, the CAAV will issue a permit for such flight on a case-by-case basis on the condition that relevant licenses and certificates of the aircraft and the crew must be submitted to and recognized by the CAAV.
The CAAV made the announcement in the context that a number of foreigners want to conduct flights within Vietnam's territories using their own aircraft that are being stuck at Vietnamese airports due to the COVID-19 pandemic.
Handbook
Yoga has recently become one of the best exercise methods that bring many health benefits to people, but it also requires a lot of technique and training to avoid injuries. There are several ways to practice it home, and will still help you achieve your goals.