Vietnam COVID-19 Updates (April 14): 10 imported cases found in the last 24 hours
Ten imported cases of COVID-19 were reported, raising the national count to 2,717, according to the Health Ministry.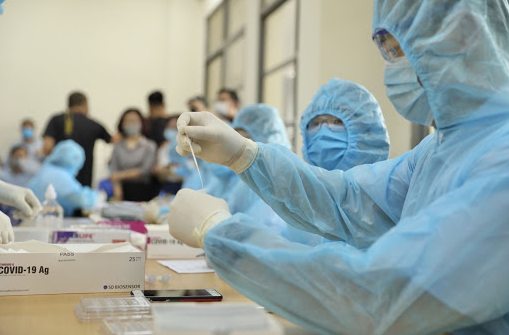 Photo: VIR
10 imported cases found in the last 24 hours
Seven imported cases of COVID-19 were reported in the past 12 hours to 6 pm on April 13. Of the new cases, one is a German citizen arriving from the Philippines, and six are Vietnamese returning from abroad. They have been quarantined immediately after arrival.
3 more imported cases found from 6 pm April 13 to 6 am April 17. These three new cases were isolated immediately after their entry into Khanh Hoa.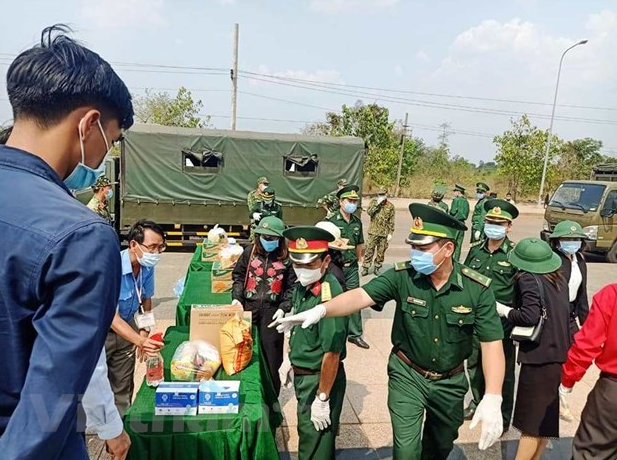 Photo: VNA
Vietnamese Cambodians receive relief aid amidst COVID-19
Dozens of tonnes of essential goods, including food and medical supplies, have been allocated to Vietnamese Cambodians over the past week amidst the spread of the COVID-19 pandemic in Cambodia.
The relief aid, contributed by agencies and organizations in Vietnam's provinces bordering Cambodia like Binh Phuoc, Dong Nai, An Giang, and Dong Thap, have also come to those working on the frontline against COVID-19 in the neighboring country. They included rice, canned fish, face masks, and disinfectants, according to the Vietnamese Embassy in Cambodia.
The Khmer-Vietnamese Association's chapters in Kratie, Mondunkiri, and Tbong Khmum also received and delivered the relief aid to 1,056 households in these provinces. In Kampong Chhnang which is home to the largest number of Vietnamese Cambodians, the community support fund of the embassy on April 10 handed over three tonnes of rice and 500 kg of essential goods to the Khmer-Vietnamese Association's chapter in the province to assist Vietnamese Cambodians there.
The World Health Organisation (WHO) Cambodia Representative Office has warned that Cambodia is now standing on the brink of a national tragedy due to COVID-19 despite efforts to control the pandemic. WHO said Cambodia has reached another critical point amid a sudden and huge surge in community transmission cases and deaths.
Photo: VNA
Dak Nong plans to inject more than 100,000 people with COVID-19 vaccine
Dak Nong People's Committee chairman Nguyen Dinh Trung has just signed an official letter on the registration of purchasing 224,000 doses of vaccines for priority groups. Dak Nong is expected to buy AstraZeneca or Pfizer.
After receiving the vaccine, Dak Nong is committed to direct the competent departments, agencies, and units to organize vaccination implementation, comply with the vaccination schedule according to the guidance of the Ministry of Health.
Dak Nong People's Committee will pay the full cost of purchasing vaccines. With the number of vaccines purchased, Dak Nong prioritizes more than 16,000 people directly fighting against the pandemic; 46,000 people under preferential treatment policy; nearly 12,000 teachers and 23,000 people with chronic diseases, people over 65 years old...
As for more than 300,000 people not in the priority group, Dak Nong People's Committee will synthesize options available and submit them to the Provincial People's Council for approval.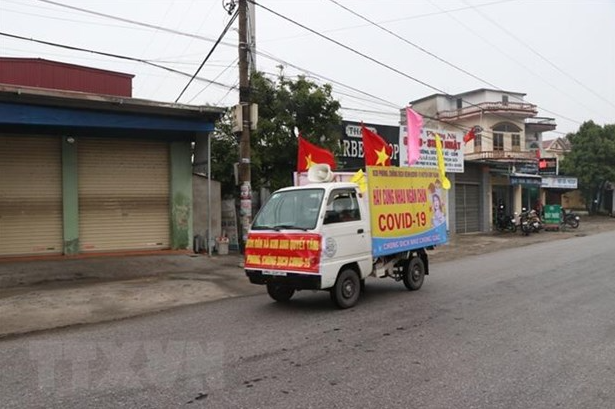 Photo: VNA
Only 9 treating patients left in worst pandemic-hit province Hai Duong
According to the Center for Disease Control of Hai Duong province, as of 17:00 on April 13, Hai Duong only has 9 patients going under treatment; 3 among which are being treated at the Central Hospital for Tropical Diseases, while the remaining 6 are at Hospital for Tropical Diseases of Hai Duong province.
From January 27, Hai Duong has recorded 726 cases of COVID-19, of which 717 people have been cured and discharged from the hospital. 17,561 F1 and 84,298 F2 have completed their isolation at home.
Provincial authorities also tested 745,684 samples. As of April 13, Hai Duong went through 19 consecutive days without any new case of COVID-19. In addition, Hai Duong has been allocated 33,000 doses of COVID-19 vaccine by the Ministry of Health in phase 1, of which 18,645 doses have been injected. Recently, the province continues to receive the second batch of 44,700 doses. Hai Duong will deploy the second injection of the COVID-19 vaccine in April and end in mid-May 2021.
As of April 14 morning, Vietnam's total number of COVID-19 cases was raised to 2,717. Meanwhile, 2,445 COVID-19 patients have been given the all-clear, and the death toll remains at 35.
Among patients still under treatment, 16 have tested negative for the novel coronavirus once, 18 twice and 18 thrice. A total of 36,234 people who had close contact with COVID-19 patients or arrived from pandemic-hit areas are being quarantined across the country.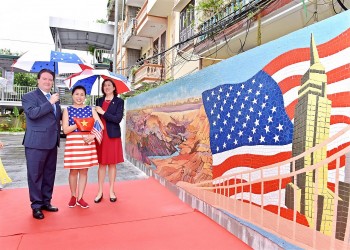 Multimedia
A ceramic mosaic mural named "Vietnam - US friendship" depicting the natural and cultural heritages of the two countries, was just revealed in Hanoi