Vietnam COVID-19 Updates (April 11): 9 imported cases in the last 24 hours
Nine imported cases of COVID-19 were detected on the afternoon of April 10, raising the national count to 2,692, according to the Health Ministry.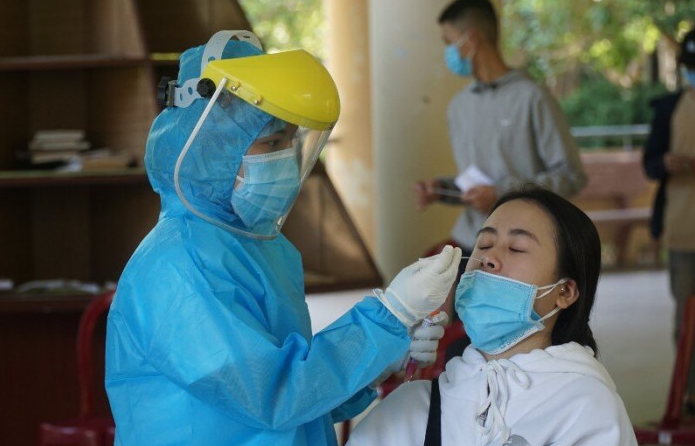 Photo: Bao Giao Thong
9 imported cases in the last 24 hours
Nine imported cases of COVID-19 were detected from 6 am to 6 pm April 10, raising the national count to 2,692, according to the Health Ministry. No new cases found on April 11 morning.
All of the patients are Vietnamese citizens who were put under quarantine right after their arrival through Ha Tin international border gate in Kien Giang province. They are now being treated at the medical center in Ha Tien city, Kien Giang province.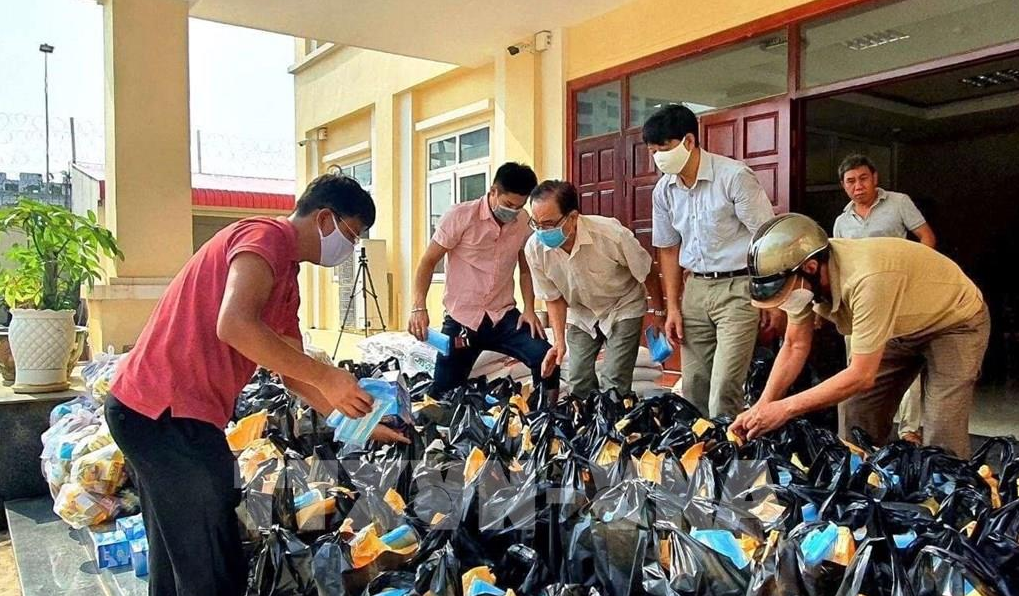 Photo: VNA
Gifts presented to poor Vietnamese in Cambodia
Up to 100 gifts were presented to poor Vietnamese households in Cambodia hard hit by the COVID-19 pandemic on April 10, ahead of the traditional New Year festival Chol Chhnam Thmey from April 14-16.
With the support of Viettel Cambodia's Metfone company and philanthropists in and outside the region, the event was co-organized by the Vietnamese Consulate General in Preah Sihanouk province, which is in charge of providing consular services in southwestern Cambodian localities - Preah Sihanouk, Kampot, Kep, Koh Kong, Kampng Speu and Takeo. As the Cambodian Government banned traveling nationwide to prevent the spread of the pandemic, the Consulate General and executive board of the Khmer – Vietnam associations of the southwestern provinces handed over 300 gifts to Vietnamese there.
As scheduled on April 12, Vietnamese Consul General Vu Ngoc Ly will meet Kouch Chamroeun, Governor of Preah Sihanouk – one of the three provinces hardest hit by the February 20 COVID-19 community transmission event, to grant 10,000 face masks. On the occasion, the Vietnamese Consulate General will offer 200 gifts to help disadvantaged people in Preah Sihanouk. Also on April 10 morning, Deputy Director of the provincial police Hout Sree received 50 boxes of instant noodles from the Consulate General.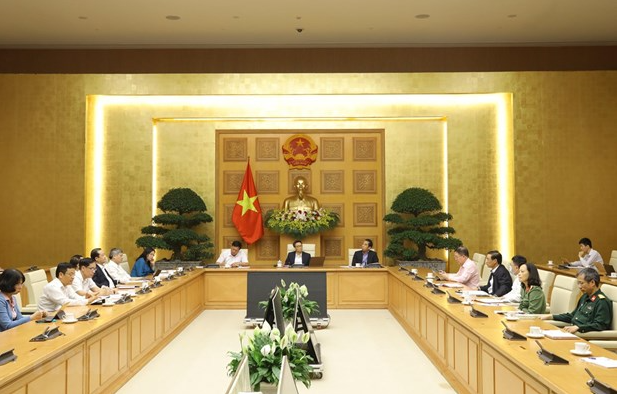 Photo: VNA
Ministry of Health discusses issues related to "vaccine passports"
Citizens from these countries and territories, who come to Vietnam with "vaccine passports" must be fully injected at least two weeks before their entry and less than 12 months since their last shots, heard a meeting of the National Steering Committee for COVID-19 Prevention and Control in Hanoi on April 9. The ministry also proposed that "vaccine passport" holders should spend a seven-day quarantine period at State-designated establishments and take two tests. If the tests show negative results, they will self-quarantine at home or places of residence for an additional seven days.
Dang Quang Tan, head of the health ministry's General Department of Preventive Medicine, pointed out the high risk of COVID-19 outbreaks following the roll-out of the "vaccine passport" program, given a small number of vaccinated people in Vietnam. Experts at the meeting emphasized the need to press ahead with the inoculation drive, especially in localities.
In his remarks, Deputy Prime Minister Vu Duc Dam asked the ministry to report the progress of negotiations for COVID-19 vaccine purchase, accelerate the vaccination for prioritized groups, and pay attention to testing. The health ministry should coordinate with the Ministry of Foreign Affairs, the Ministry of Culture, Sports and Tourism, and other relevant ministries and agencies to draw up a roadmap on reopening borders for foreign tourists, targeting those from countries that have put the pandemic under control.
As many as 37,938 people who had close contact with COVID-19 patients or arrived from pandemic areas are under medical monitoring nationwide, with 523 in hospitals, 21,705 in designated facilities, and 15,710 at their accommodations.
The ministry said 2,429 COVID-19 patients in the country have been given the all-clear so far, while the death toll remains at 35. Among patients still under treatment, 22 have tested negative for SARS-CoV-2 once, 11 twice and 17 thrice.