Vietnam Covid-19 Updates (April 24): 10,365 New Covid Infections, Six Deaths
On average 12,428 cases were recorded in Vietnam daily in the past seven days. As of 6 pm on April 23, Vietnam has confirmed more than 10.5 million infections, ranking 12th out of 227 countries and territories worldwide.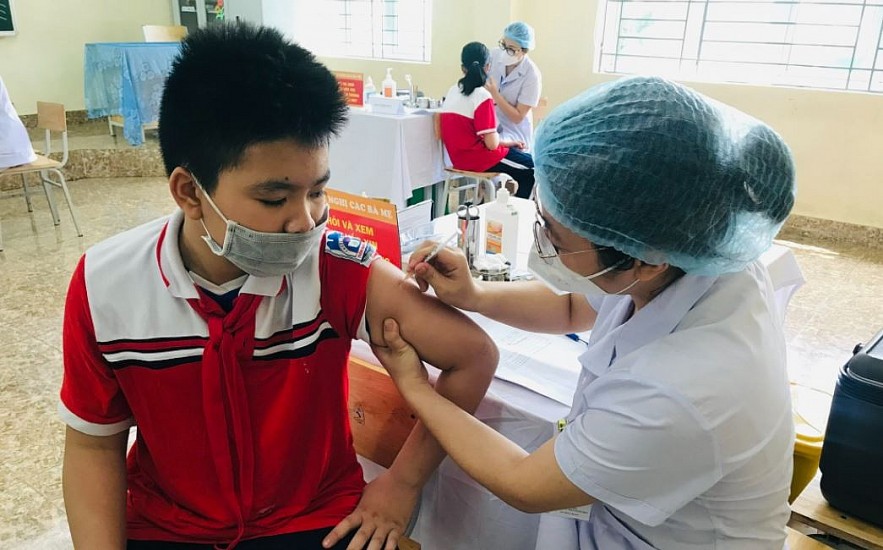 Photo: Suc khoe & Doi song
Vietnam records 10,365 new Covid infections, only 6 deaths
The Ministry of Health of Vietnam confirmed 10,365 new coronavirus infections in 59 cities and provinces across the country on April 23, decreasing by 795 cases compared to the previous day. All the cases were locally acquired, including 7,412 cases documented in the community.
Like the previous day, April 23 saw none of the localities record more than 1,000 new cases each. Hanoi capital that had reported thousands of cases daily over the past days registered 978 cases, topping localities in infection number. Localities that saw the number of infections decrease most compared to the previous day were Son La (-150), Ha Tinh (-147), and Hai Duong (-116).
Meanwhile, localities that saw the number of infections rise most compared to the previous day were Hai Phong (+78), Quang Binh (+49), and Quang Ninh (+28).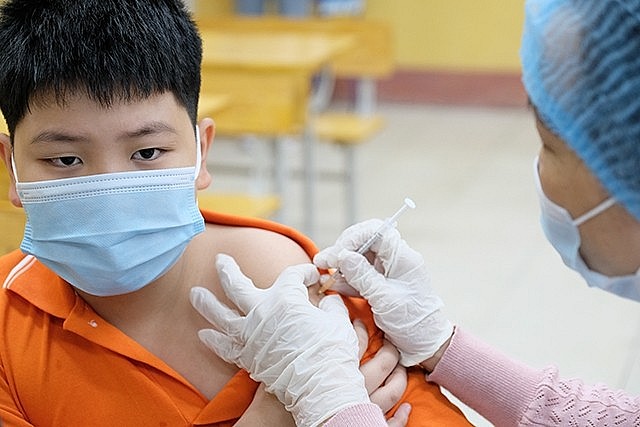 Photo: QDND
European firms' confidence in Vietnam has been the highest since the last Covid-19 outbreak
European firms' confidence in Vietnam has reached the highest level since the fourth Covid-19 outbreak in April last year, according to EuroCham's latest Business Climate Index (BCI) report. The report said firms viewed the current "new normal" and less severe Omicron variant as manageable, which has allowed businesses to resume faster after a gloomy 2021, resulting in an increasing BCI in Q1 this year.
The BCI is expected to sustain this improving trend in Q2, with members more optimistic about the business outlook. "Generally, business leaders are steadily improving their attitudes towards the future growth of the Vietnamese economy. While more than two-thirds of them believe in the likelihood of a thriving economy in the next three months, only 5 percent of business leaders expect future economic declines," said the report.
Leaders are more buoyant with the current improving scenario as business perceptions are recovered according to the economy's pace. As 2022 begins, a brighter future is expected, as operations are entirely back to the new normal in significant hubs of the country. In addition, the EU-Vietnam Free Trade Agreement (EVFTA) is expected to boost trade and investment on both sides and help the Southeast Asian economy further integrate into the global economy and the international community.
The EVFTA will eliminate almost all tariffs between the EU and Vietnam. It removed tariffs on 65 percent of the value of EU exports the moment the FTA entered into force, with the remaining tariffs being phased out over the following decade. Meanwhile, 71 percent of EU imports from Vietnam became tariff-free once the EVFTA entered into force. This will rise to more than 99 percent over the following 7 years.
Meanwhile, customs duties will be almost eliminated over a transitional period of 7 years for Vietnamese goods and 10 years for EU goods. This will be a 'win-win' for businesses and consumers in the form of lower prices and greater competitiveness. According to EuroCham, 72 percent of business leaders have a concrete understanding of the EVFTA and its implications, and almost half believe it is relevant to their business.
More importantly, about 6 percent of European business leaders in Vietnam believe that EVFTA has already benefited their businesses. The Business Climate Index is a regular barometer of the business sentiment among European companies operating in Vietnam. Because of the active participation of EuroCham members in this survey since 2013, the BCI is seen by decision-makers, media, and business professionals in Vietnam as a key indicator of economic activity in the country.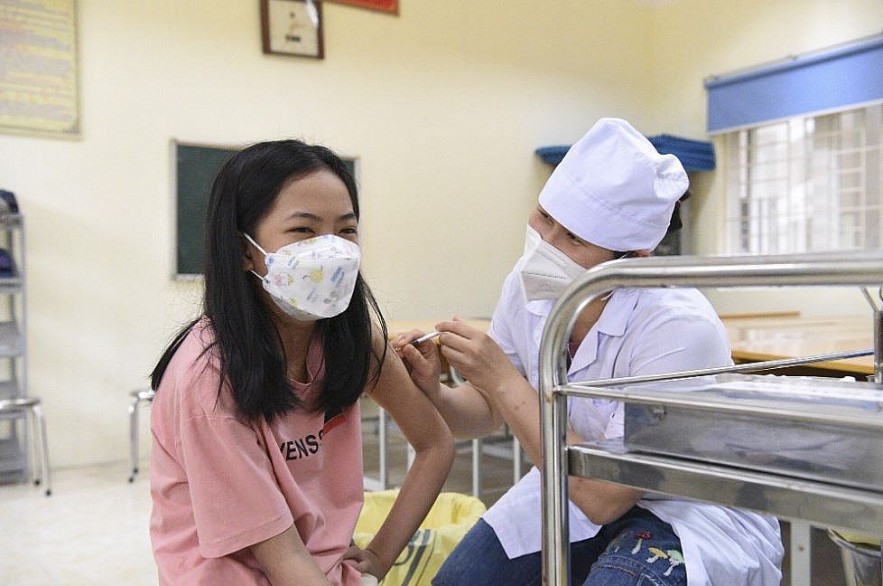 Photo: Suc khoe & Doi song
New products launched in Da Nang to recover tourism post-pandemic
The central coast city of Da Nang plans a variety of new tourism activities and events to boost travel demand and revive the smoke-free industry which has been hit hard by the pandemic. The district of Ngu Hanh Son will launch the An Thuong Tourist Streets connecting night-time beach activities at My An Beach at 6:30 pm on April 28, said Ta Tu Binh, Vice Chairman of the district's People's Committee.
The district will also host a street carnival to welcome the Visit Vietnam Year 2022 and plentiful promotional deals and discounts will be offered to tourists during the "Happy Hours" program, he noted. Ngu Hanh Son will develop new products at the An Thuong Tourist Streets toward creating a highlight to attract both domestic and foreign visitors, he added.
Deputy Director of the municipal Department of Tourism Nguyen Xuan Binh said all activities, particularly in tourism, in Da Nang have been resumed. The launch of travel demand stimulus programs aiming to provide visitors with new and distinctive experiences will give a push to the tourism industry and create a spillover effect for other sectors, he stated.
The city's newly-launched travel demand stimulus program has engaged more than 200 service providers, offering various exciting products at promotional rates as well as high service quality, he said. Da Nang is offering free admission to the Ngu Hanh Son landscape complex, Da Nang Museum of Cham Sculpture, Da Nang Museum, and Da Nang Fine Arts Museum. During the 3-day public holiday to commemorate the Hung Kings' death anniversary, the city welcomed close to 78,000 tourist arrivals.
On average 12,428 cases were recorded in Vietnam daily in the past seven days. As of 6 pm on April 23, Vietnam has confirmed more than 10.5 million infections, ranking 12th out of 227 countries and territories worldwide.
Of the total, nearly 9.1 million patients have recovered, and 43,004 patients have died of the virus and underlying illnesses. As many as 211 million Covid-19 vaccine doses have been administered nationwide.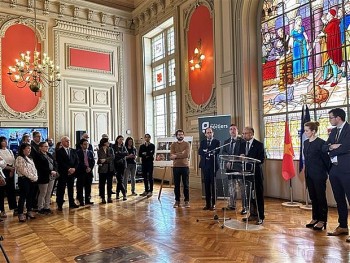 National
Vietnam News Today (Mar. 26): Vietnam and Thailand promote labour cooperation; Vietnamese, French localities look to step up cooperation; Attractive incentives on offer at Hanoi Tourism Festival 2023; E-commerce accounts for 60% of Vietnamese digital economy.