Vietnam Covid-19 Updates (Dec. 14): 15,377 Covid-19 Infections Reported
There are currently 7,730 Covid-19 patients nationwide in serious condition, with 817 requiring invasive ventilation and 19 on life support.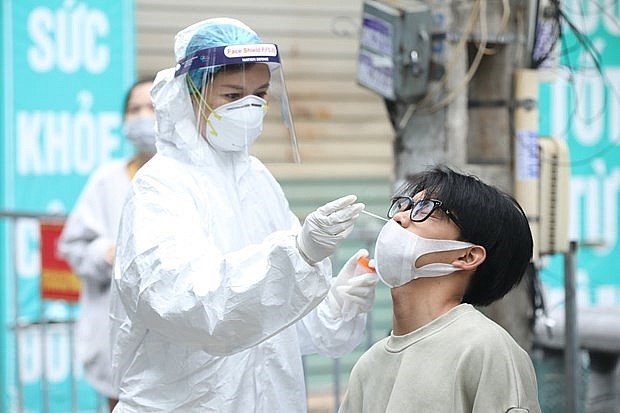 Photo: VNA
Vietnam reports 15,377 Covid-19 infections on December 13
Vietnam logged 15,377 new cases of Covid-19, including 28 imported ones, over the past 24 hours from 4 pm on December 12 to 4 pm on December 13, according to the Ministry of Health. A further 1,192 patients were given the all-clear on December 13.
The capital city of Hanoi took the lead, confirming a record 1,000 Covid-19 cases on the day. This is the first time that Hanoi's daily transmissions reached four digits since the start of the pandemic. It was followed by Ho Chi Minh City (915), Ben Tre (867), Ca Mau (793), Dong Thap (740), Can Tho (680), and Khanh Hoa (594).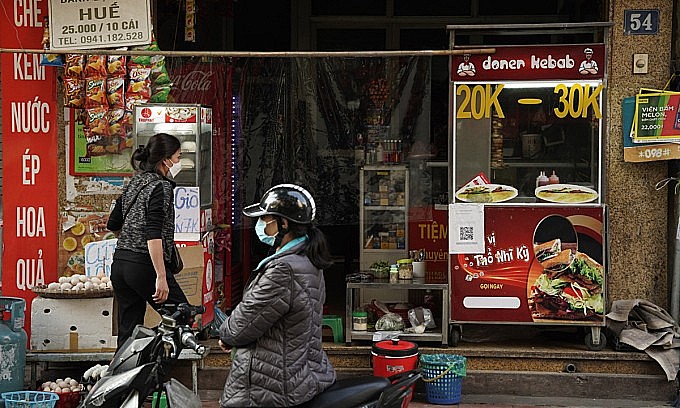 Photo: VNA
Hanoi district suspends on-site dining as Covid cases surge
Hanoi's Dong Da District administration has banned large gatherings and suspended on-site dining, citing the "complicated" Covid-19 situation. The decision was taken after Dong Da was named the only district in the city with a high risk of coronavirus infections. A document issued by the Dong Da People's Committee said the coronavirus situation in the district has been progressing in a complicated way, with new outbreaks being detected inwards like Kham Thien, Trung Phung, Quoc Tu Giam, Van Mieu, Phuong Lien, Khuong Thuong, and Tho Quan.
As a coronavirus prevention measure, starting at noon on Monday, the district banned gatherings of more than 10 people outside offices, schools, and hospitals. All religious activities and gatherings of more than 20 people in religious institutions, as well as cultural, sports and entertainment activities in public are also prohibited, VNE reported.
Food and beverage establishments can only allow takeaways and must be closed before 9 pm. every day. Wet markets are also banned. Accommodation facilities like hotels must not exceed half of their maximum capacity. High schools, vocational schools, and continuing education facilities would suspend in-person classes and switch to online classes until further notice. Dong Da has so far recorded around 2,100 Covid-19 cases in the fourth coronavirus wave. Over the past two weeks, it has recorded over 1,300 cases. Hanoi as a whole has recorded nearly 18,000 Covid-19 cases since the fourth coronavirus wave broke out in late April.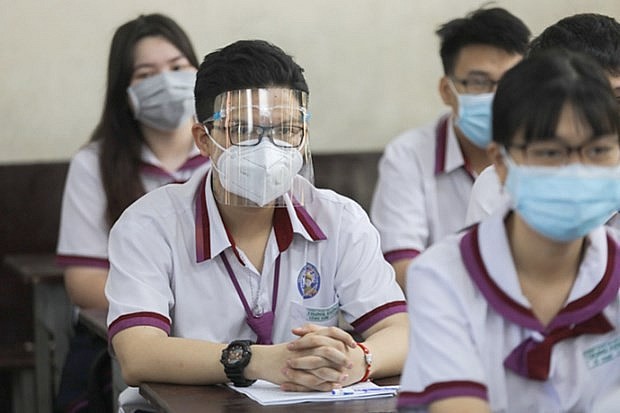 Photo: VNE
Almost 150,000 students in HCM City return to school
Nearly 150,000 9th and 12th graders in Ho Chi Minh City returned to school on December 13 after a long time of learning online due to the Covid-19 pandemic. Students of such grades who test positive for Covid-19, live in high-risk areas and are not staying in the city at the moment, will continue to study online in accordance with guidelines of the health sector. HCM City is home to 205 high schools, of which 176 would welcome 12th graders back, equivalent to 88 percent. As many as 224 secondary schools in the southern hub, 74 percent of the total of 286, would open to 9th graders.
Le Duy Tan, Head of the Secondary Education Division under HCM City's Department of Education and Training, said schools must thoroughly study recommendations, guidelines, and regulations of the education sector to build suitable plans, ensuring safety and quality of teaching and learning.
Chairman of the municipal People's Committee Phan Van Mai has asked the steering boards for Covid-19 prevention and control in HCM City localities to urge schools to review their plans for in-person teaching and learning. He also required preparations for the re-opening of kindergartens and nursery schools amid high demand of local people, with safety being given the top priority, according to VNA.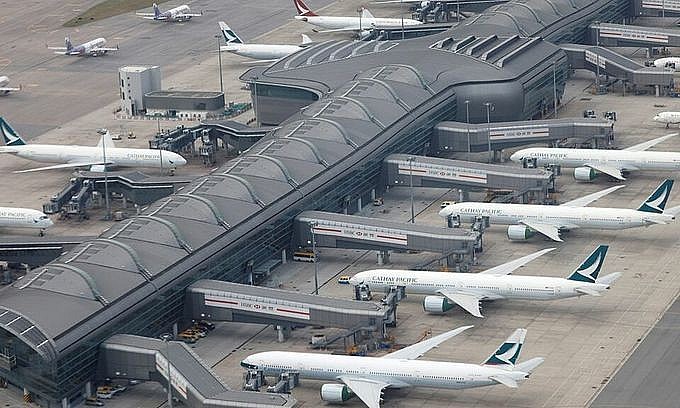 Photo: VNE
Hong Kong bans Cathay Pacific flights from HCMC for 2 weeks
Hong Kong authorities have banned Cathay Pacific flights from HCMC for two weeks starting December 10 after three passengers on a flight tested positive for Covid-19. Two women, 27 and 48, and a man, 57, arrived in Hong Kong last Wednesday from the Vietnamese city, The Standard newspaper reported quoting a source from the island's Center for Health Protection.
The woman had received two doses of the AstraZeneca vaccine in Vietnam, and the man had received two doses of BioNTech in Hong Kong. They had the L452R mutant strain, found in the Delta variant, but no symptoms, the newspaper said.
Vietnam is now listed as a medium-risk area under Hong Kong's five-tier system for overseas Covid threats. This means fully vaccinated travelers are quarantined for seven days on arrival at an approved hotel and must furnish a vaccination certificate and negative PCR test. Hong Kong has recorded at least five Omicron cases while Vietnam has not detected any so far. But it is seeing a steady rise in Delta infections.
The total number of cases since the start of the pandemic now stands at 1,428,428, of which 1,423,004 have been seen since the fourth wave started in late April. There are currently 7,730 Covid-19 patients nationwide in serious condition, with 817 requiring invasive ventilation and 19 on life support.
A total of 593,374 doses of vaccine was administered in Vietnam on December 12. Almost 58 million people in Vietnam have now been fully inoculated; while around 75 million people have received at least one dose of vaccine.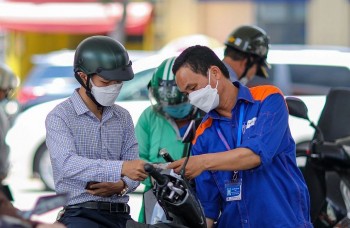 Economy
Vietnam Business & Weather Briefing (Oct 2): Binh Duong lures foreign investors with special care, the North and Central regions continue to have heavy rains, leading to the risk of flooding, flash floods, and landslides.