Vietnam Covid-19 Updates (Dec. 2): Hanoi Suspends Use of Pfizer With Extended Expiration Dates
As of 6 pm on December 1 Vietnam has confirmed 1,252,590 Covid-19 cases since the start of the first outbreak in January 2020, ranking 35th out of 223 countries and territories worldwide.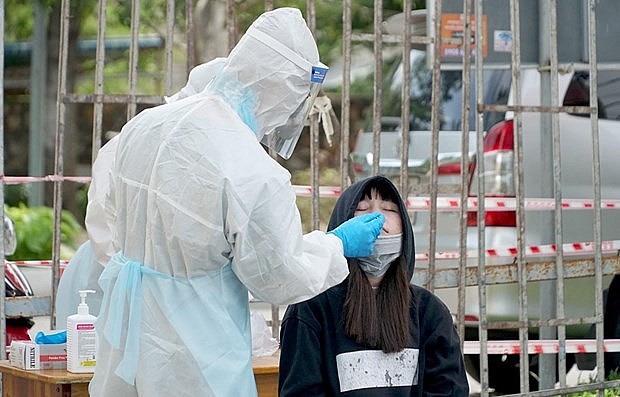 Photo: VNA
Additional 14,508 Covid-19 cases recorded on December 1
Vietnam recorded 14,508 infections of Covid-19 in 61 localities during 24 hours from 4 pm November 30 to 4 pm December 1, including two imported cases, according to the Ministry of Health. Official data from the MoH showed an additional 196 patients have died and 2,704 more patients have recovered from the disease.
Nearly four-fifths of the new cases were recorded in southern Vietnam, with Ho Chi Minh City registering the highest number at 1,675. It was followed by Can Tho, Soc Trang, Ba Ria – Vung Tau, Tay Ninh, Binh Duong, Dong Thap, Vinh Long, Binh Thuan, Binh Phuoc, Dong Nai, Ca Mau, and Kien Giang that reported between 500 and 1,000 cases each.
In the north, Hanoi recorded its highest number of infections at 467, with about half of them diagnosed in the community. There were also sharp rises in infection numbers in Hai Phong and Bac Ninh provinces that saw 141 and 106 cases detected respectively. Elsewhere Khanh Hoa and Dak Lak in central Vietnam registered more than 300 new cases each, said VNA.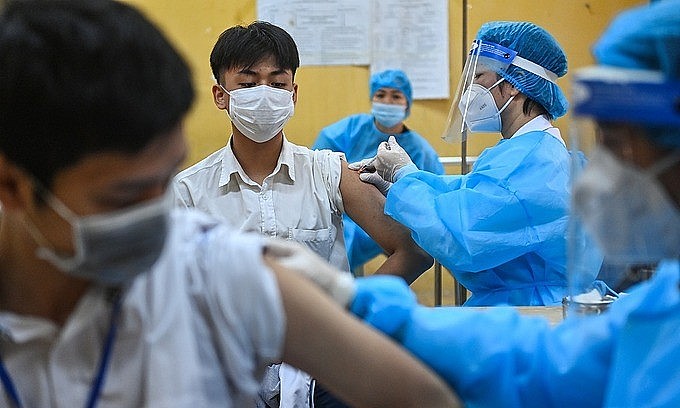 Photo: VN Express
Hanoi suspends use of Pfizer batches with extended expiration dates
Hanoi has suspended the use of two Pfizer Covid-19 vaccine batches of around three million doses, which have had their expiration date extended. Tran Thi Nhi Ha, director of the municipal Department of Health, said parents have informed the department about the fact that two batches have had their expiration date extended. The department then decided to suspend the use of these two batches, while still using other batches normally, said Ha.
The two Pfizer vaccine batches in question numbered 124001 and 123002, originally had the expiration date on November 30. However, upon a request by Pfizer Vietnam, the Drug Administration of Vietnam has extended the use of the batches to nine months under cold storage between minus 90 and minus 60 degrees Celsius. The decision to extend the batches' expiration date was issued in accordance to the advisory council for approving drug registration. Pfizer Vietnam is responsible for the quality of vaccine doses circulating in the market.
The two batches have been distributed by the National Institute of Hygiene and Epidemiology on November 25. Their extended expiration date would allow them to be used three months after their original expiration date, meaning until the end of February, according to VN Express.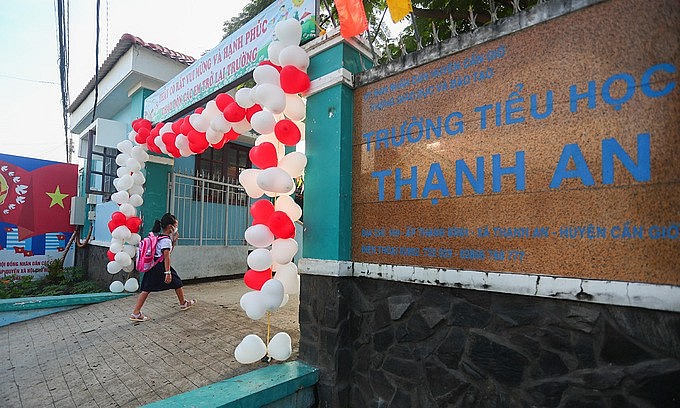 Photo: VN Express
HCMC to trial in-school classes for first, ninth, 12th graders
HCMC plans to reopen in-person classes for all first, ninth, and 12th graders starting December 13 for a two-week trial. The Ho Chi Minh City People's Committee said Wednesday that students of the aforementioned grades would return to school from December 13 to December 25. The city would review the results after and consider extending the reopening period. Five-year-old children would return to kindergartens on December 20.
In Can Gio District, however, the Thanh An kindergarten, primary, secondary and high schools on Thanh An island will resume classes for all grades on December 13. City authorities have asked all schools to complete their Covid-19 prevention plans before December 3. The plans would need to be approved by local Steering Committees for Covid-19 Prevention and Control first before the schools can reopen.
On the first day that students return to school, they will be trained in coronavirus prevention measures including medical declarations and other steps before classes begin. If either students or teachers have symptoms like fever, cough or breathing difficulty, they need to stay home and inform the school.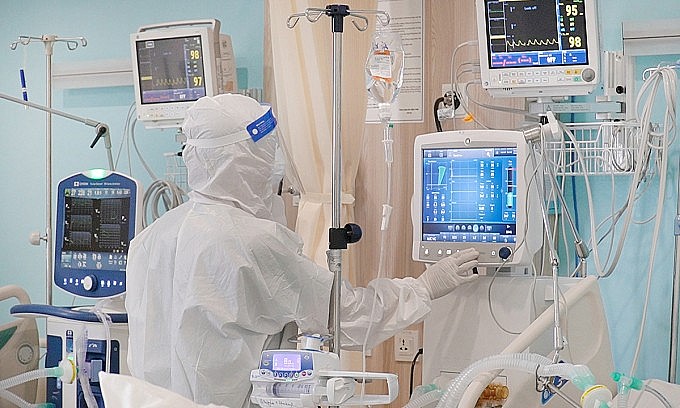 Photo: VN Express
HCMC advances plan for private treatment of homebound Covid-19 patients
The HCMC Department of Health has suggested that Covid-19 patients be allowed to pick private doctors to be treated at home at no more than VND200,000 ($8.80) per visit. Under the plan, private healthcare facilities will submit their prices to the Health Department and also publicize them so that the people can choose their service provider. The staff of private healthcare establishments will not be eligible to benefit from the state's policy of providing allowances and other support for personnel engaged in pandemic control. The medical supplies and medicines for Covid-19 treatment will be provided by district medical centers to private healthcare firms.
The health department has also suggested a plan for private healthcare establishments that function like mobile medical units to take care of people under home treatment. Each unit, with at least three medical staff, would cover 50-100 patients. District medical centers would sign agreements with private clinics and provide Covid-19 medicines. The private mobile medical units must supply medicines for other underlying conditions. Mobile units equipped with thermometers, blood pressure meters, at least 10 SpO2 meters, oxygen tanks, protective suits, round-the-clock hotline, etc.
The state budget will be used to pay the private medical units VND47,500 for each check (including VND20,000 for travel) and VND16,700 for taking samples for rapid tests. Other allowances and meal support will also be paid for as regulated.
As of 6 pm on December 1 Vietnam has confirmed 1,252,590 Covid-19 cases since the start of the first outbreak in January 2020, ranking 35th out of 223 countries and territories worldwide. Of the total, 992,052 patients have been discharged from the hospital after making a full recovery from the disease.
As many as 25,448 patients have died of the virus, making up 2% of the total number of infections. More than 123 million vaccine doses have been administered nationwide, with nearly 52 million people getting their second shot.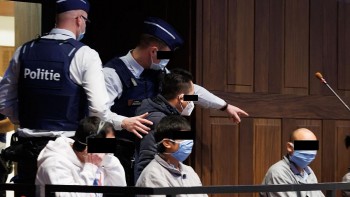 Overseas Vietnamese
Belgian court sentenced smuggler organization over 39 Vietnamese victims found dead in sealed lorry container in Essex.