Vietnam Covid-19 Updates (Dec. 20): Daily Count Surpasses 16,000, Hanoi Takes Lead
As of 6 pm on December 19, Vietnam has detected 1,540,478 Covid-19 cases since the start of the first outbreak in January 2020, ranking 32nd out of 223 countries and territories worldwide.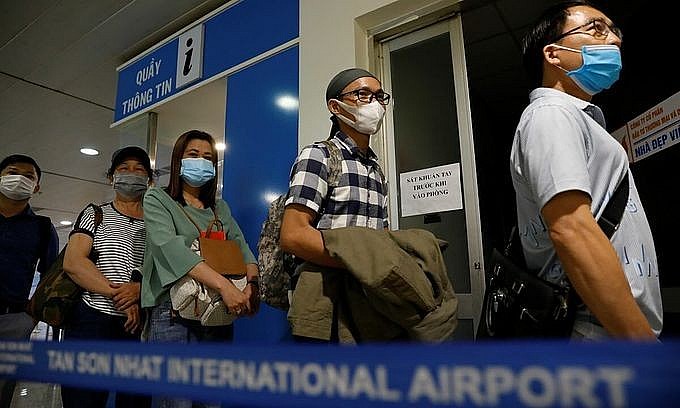 Photo: VN Express
Additional 16,110 Covid-19 cases confirmed on December 19
Vietnam's daily count of coronavirus infections hit a record high on December 19 when as many as 16,110 cases were documented in 60 cities and provinces nationwide, the Ministry of Health (MoH) reported in its coronavirus update on December 19.
Hanoi topped localities in infection numbers, registering 1,405. The municipal administration raised the Covid-19 alert level in its Dong Da and Hai Ba Trung districts to amber in the four-level alert system. Elsewhere, Ho Chi Minh City remains the largest coronavirus hotspot in the south, recording 1,014 new infections and 57 deaths during the past 24 hours. The city has since the resurgence of the virus in April reported nearly 495,000 infections or one-third of the country's total.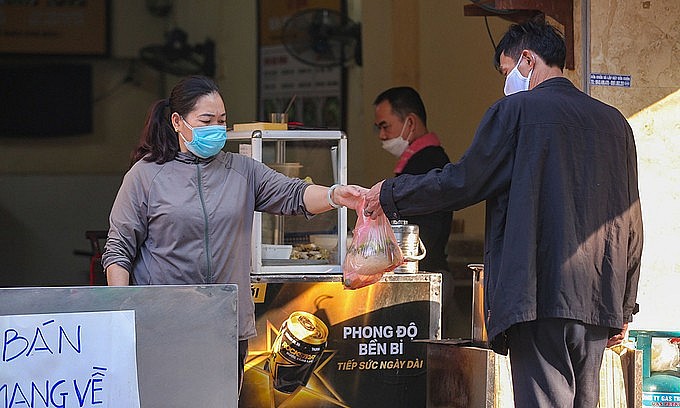 Photo: VN Express
Another downtown Hanoi district suspends in-person dining amid Covid resurge
Citing heightened coronavirus risks, a Hanoi district and several other locations have suspended non-essential activities and will allow only food and drink takeaways until further notice. The restrictions start Sunday noon in downtown Hai Ba Trung District, five wards of Hoan Kiem District, and two wards in Tay Ho District. The decision was taken just a few hours after Hanoi announced these areas were at high risks of Covid-19 infections.
The municipal People's Committee has said that all sports and physical exercise activities in these locations would be suspended. Twelfth graders, students in vocational schools, and continuing education facilities will switch to online classes until further notice. Religious institutions and other places of worship would go online as well.
Activities that require in-person participation can allow no more than 20 people at a time, and they will have to submit medical declarations through QR codes. All participants must either be fully vaccinated or have recovered from Covid-19. Residential facilities like hotels must not exceed half their maximum capacity, and their owners and employees must either be fully vaccinated or have recovered from Covid-19. Groups going to tourist attractions must not exceed 10 people.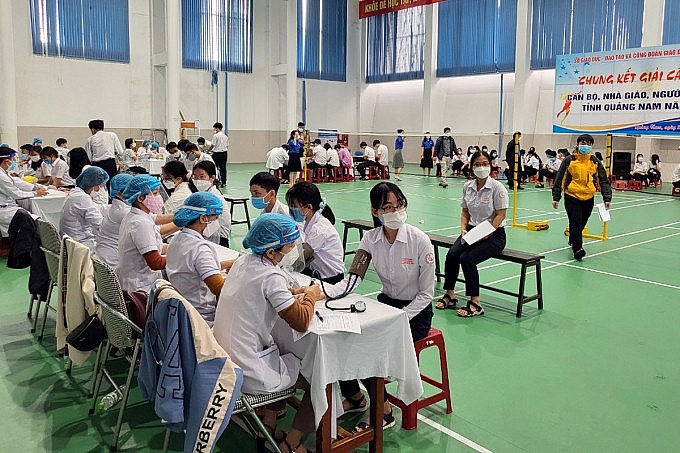 Photo: VN Express
Students in Hanoi's orange zones return to online learning from Dec. 20
Students in areas with high pandemic risks, or "orange zones", will suspend direct learning and return to online learning from December 20, according to a proposal of the municipal Department of Education and Training, which urges district departments of education and training and schools reported to district authorities for approval.
The move aims to ensure health safety for teachers and students amid the rising Covid-19 case number in the capital city.
Under Notice 844/TB-UBND dated December 17 of the municipal People's Committee, 2 districts and 25 communes in the city are now facing third-level pandemic risk, corresponding to the orange zone. The two districts are Hai Ba Trung and Dong Da. Earlier, ninth-graders in the outlying Ba Vi district resumed direct learning from November 8, while ninth-graders in 18 districts and towns returned to school from November 22, followed by 12th graders in 30 districts and towns since December 6.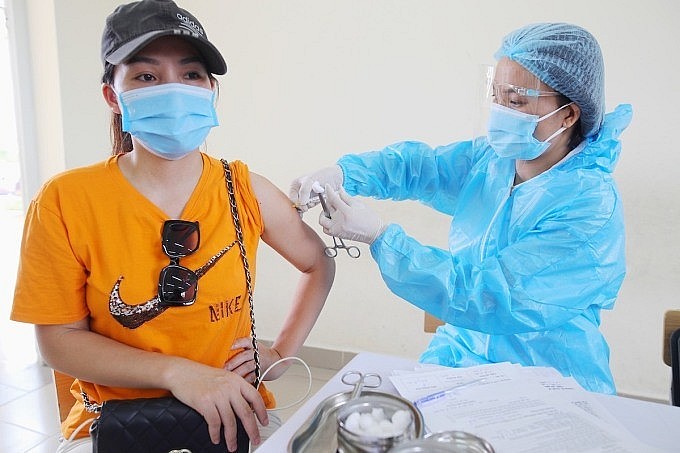 Photo: VN Express
Healthcare sector asked to be well prepared for Omicron infections
Prime Minister Pham Minh Chinh has requested the healthcare sector to closely monitor the Omicron outbreak globally and develop response scenarios if the new variant of coronavirus is reported in Vietnam. In an urgent telegram dated December 19, the PM pointed out that although Vietnam has yet to detect any Omicron cases, the risk is rather high as first cases have been reported in neighboring countries.
Meanwhile, the numbers of new infections, critically ill patients, and deaths caused by Covid-19 in Vietnam are increasing and are expected to keep rising. The health system in some localities has already been overloaded, requiring support from the central government and other localities.
In the face of Omicron threats, the PM requested the Ministry of Health to assess the pandemic level and come up with appropriate prevention and control measures. It's imperative to strengthen epidemiological surveillance to detect new strains early and avoid overloading the health system on a large scale, said the PM. In case the Ministry of Health is yet to issue new guidelines on pandemic levels, the Government leader allowed localities to consult with the Ministry of Health and raise their Covid-19 alert levels based on the actual situation.
He also asked localities to speed up vaccinations, including the booster jab, especially for people of high-risk groups such as the elderly and those with underlying illnesses. In addition, the Prime Minister directed the Ministry of Health to provide localities with an adequate supply of antiretroviral drugs to ensure all F0 cases access medications as well as other necessary services.
As of 6 pm on December 19, Vietnam has detected 1,540,478 Covid-19 cases since the start of the first outbreak in January 2020, ranking 32nd out of 223 countries and territories worldwide. Of the infected patients, 1,107,962 have been discharged from the hospital after making a full recovery from the disease.
As many as 29,566 patients have died of the virus, making up 2% of the total number of infections. Nearly 139 million vaccine doses have been administered nationwide, with nearly 61.9 million people getting their second shot and 1.18 million people receiving their booster jab.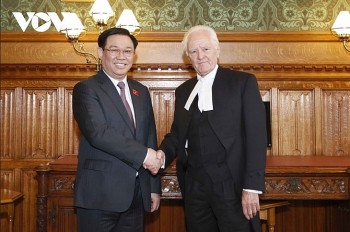 Friendship
Vietnam is willing to create all favourable conditions for investors of the UK to operate in the Southeast Asian country, National Assembly (NA) Chairman Vuong Dinh Hue told UK Secretary of State for International Trade Anne-Marie Trevelyan during their meeting on June 29 (UK time).