Vietnam Covid-19 Updates (Dec. 4): Daily Count Hits 13,670, Hanoi Infections Reach New Peak
Nearly 126 million Covid vaccine doses have been administered nationwide, with nearly 53 million people getting their second shot.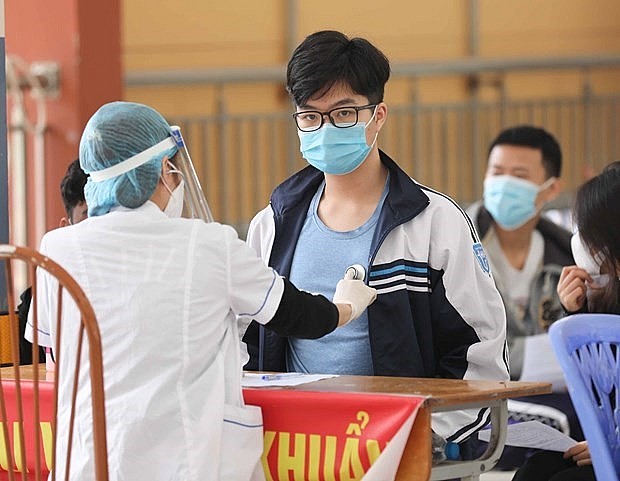 Photo: VNA
Daily Covid count hits 13,670, Hanoi infections reach new peak
Vietnam has recorded 13,670 new coronavirus cases in 59 cities and provinces across the country, with Hanoi capital registering 791 cases – the highest figure confirmed on a single day. Of the total, 8,628 cases were detected in the community through random testing and test screening, the Ministry of Health (MoH) said in its coronavirus update on Dec. 3. Official data from the MoH also showed an additional 200 patients died and 1,148 more patients recovered from the disease.
Most of the newly detected cases were in southern localities, with Ho Chi Minh City registering the highest number of infections at 1,311. It was followed by Can Tho, Soc Trang, Tay Ninh, Dong Thap, Binh Thuan, Ben Tre, Vinh Long, and Ba Ria - Vung Tau, that reported between 500 and 1,000 cases each.
In the north, Hanoi topped localities as 791 new infections were recorded, with almost half of them diagnosed in the community. Notably, 15 cases were confirmed at the Central Maternity Hospital in the city center on December 3. There were also sharp rises in infection numbers in Hai Phong and Bac Ninh provinces that saw 198 and 127 cases detected respectively.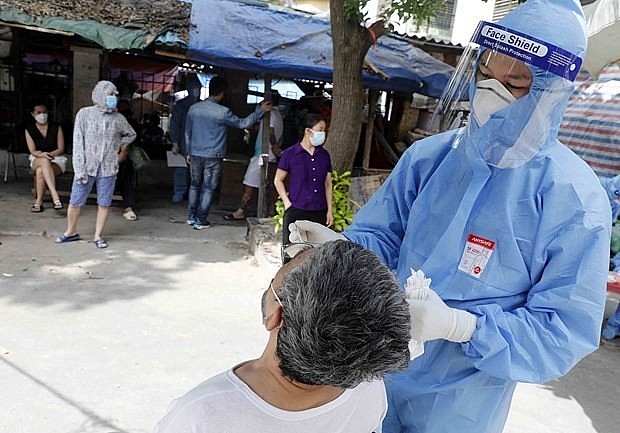 Photo: VNA
Hanoi implements home quarantine for Covid contacts
Hanoi's authorities are expanding home quarantine for F0 and F1 cases to 30 districts and townships, as prescribed by the health sector. The requirement was made after the Chairman of the municipal People's Committee Chu Ngoc Anh signed a dispatch to implement measures in response to a continued rise in Covid-19 cases in the city. It is expected that the number of new cases will continue to rise rapidly, particularly as travel traditionally increases in the last months of the year. There have been 1,751 new cases found in the city between November 25 to December 1, an average of 291 cases a day.
The Department of Health will coordinate with the Department of Information and Communications to deploy software to manage the treatment of F0 cases at medical facilities and at home across the city. Localities have coordinated with the Department of Health to set up facilities to provide treatment for mild and asymptomatic F0 cases following the mobile medical station model, ensuring each ward, communes, and township have an average of at least 150 beds.
The Department of Tourism has been asked to cooperate with the Department of Health to review accommodation facilities that meet the requirements for F1 isolation. The city assigned districts and townships to coordinate with the Capital Command and the Department of Transport to transport F1 cases to the city's concentrated isolation facilities within 12 hours of a positive test result.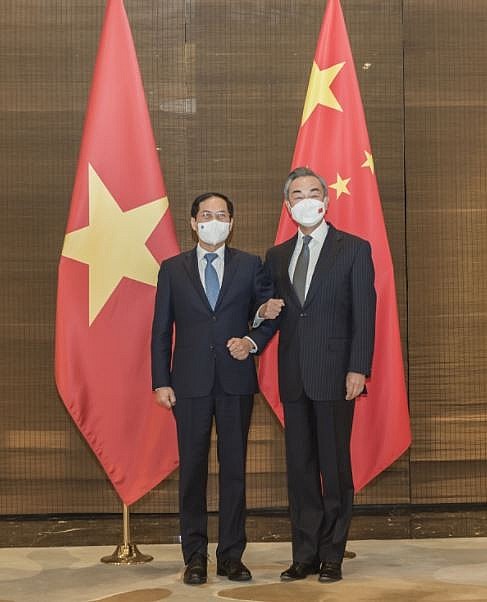 Photo: VOV
China donates 500,000 more Covid-19 vaccine doses to Vietnam
China will donate an additional 500,000 vaccine doses and CNY20 million to purchase medical equipment and supplies for Vietnam's Covid-19 fight. Chinese Foreign Minister Wang Yi made the announcement during talks with his Vietnamese counterpart Bui Thanh Son in Beijing on Dec. 2. The diplomat during the 13th meeting of the China-Vietnam Steering Committee for Bilateral Cooperation in Hanoi in September announced that China will donate a further 3 million Covid-19 vaccine doses to Vietnam, raising its vaccine donation to 5.7 million doses.
The Chinese FM said China has acknowledged Vietnam's proposal to balance trade between the two countries and it will increase the import of Vietnam's key commodities, especially farm produce. China will encourage its leading enterprises to invest in big and high-tech projects in Vietnam, Wang told Son.
Meanwhile, FM Bui Thanh Son, who is in Beijing for an official visit, proposed that China facilitate customs clearance for Vietnamese products at border gates, especially in the lead up to the lunar New Year festival when the consumer demand for commodities is increasing. In addition, he also suggested that China speed up the implementation of its funded projects in Vietnam to ensure they are soon put into operation. Both FMs held that top leaders of the two countries have maintained regular contact and exchanges during the past two years despite the impact of the Covid-19 pandemic, helping beef up bilateral cooperation.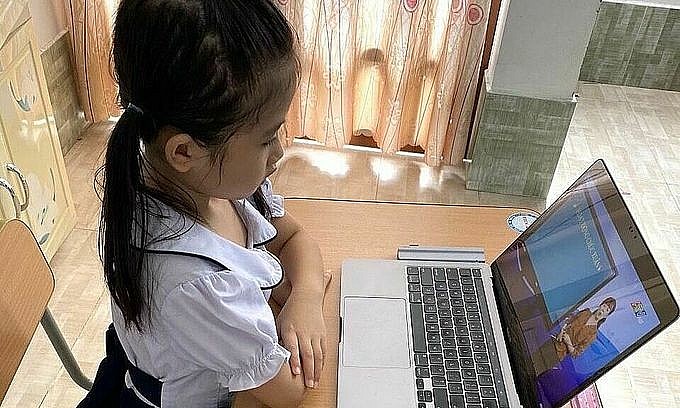 Photo: VN Express
Province allows secondary, high school students break from online learning
The southern An Giang Province will let 164,000 learners from grades 6 to 11 take a week-long break from Monday, in order to relieve the pressure of distance learning. For 12th graders, who will take their high school graduation exam next year, classes will continue online learning.
Earlier, An Giang became the first locality in Vietnam to let students have a break to lift the pressure and tension of online learning, as an adaptation to the Covid-19 pandemic. It gave 176,000 primary school students a break from Nov. 29 to Dec. 5. The move was applauded by students, their parents, and teachers, as online learning was too much for some young students to handle and their parents had to step in to help their kids.
An Giang has over 400,000 students of all grades. Among 160,000 students between 12 and 17, 84 percent have received their first Covid-19 vaccine shots. An Giang has recorded 23,675 Covid-19 infections, including 406 deaths. As many as 84 percent of the over-18 population have been fully vaccinated.
As of 6 pm on December 3, Vietnam has confirmed 1,280,780 Covid-19 cases since the start of the first outbreak in January 2020, ranking 35th out of 223 countries and territories worldwide. Of the total, 1,006,459 patients have been discharged from the hospital after making a full recovery from the disease.
As many as 25,858 patients have died of the virus, making up 2% of the total number of infections. Nearly 126 million vaccine doses have been administered nationwide, with nearly 53 million people getting their second shot.