Vietnam Covid-19 Updates (Feb. 10): Vietnam Considers Visa Exemption for 24 Countries
To date, the country has recorded 192 cases infected with the Omicron variant, with Ho Chi Minh City the highest at 92.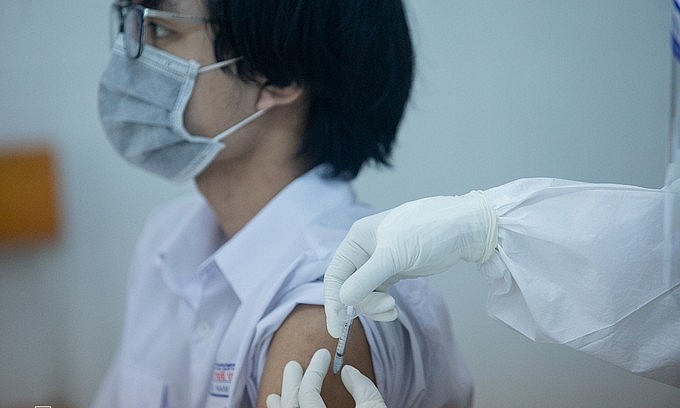 Photo: VNE
Vietnam daily Covid-19 tally reaches new high of nearly 24,000 cases
The Health Ministry confirmed the detection of an additional 23,956 local Covid-19 cases across 61 cities and provinces nationwide on February 9, thereby pushing the tally during the ongoing wave to more than 2.39 million.
The three localities to record the highest number of new infections include Hanoi with 2,949 cases, Nghe An with 1,900 cases, and Hai Phong with 1,295 cases.
The previous day saw Hanoi record a further 2,988 Covid-19 cases, marking an increase of roughly 200 infections compared to the previous day and the highest ever, of which 717 were community cases. Of the daily tally, 16,608 cases were detected within the local community.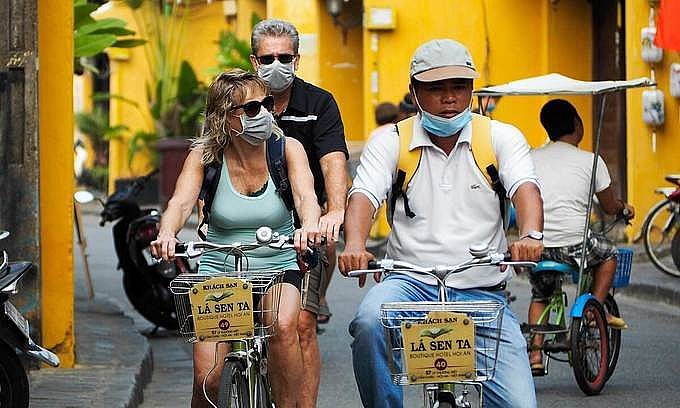 Photo: VNE
Vietnam considers visa exemption for 24 countries to open tourism doors wider
The Ministry of Culture, Sports and Tourism have asked the government to consider resuming unilateral visa exemptions for 24 countries that had enjoyed the policy prior to the Covid-19 outbreak. The proposal has been made even as the ministry seeks approval for fully reopening borders to foreign tourists from March 31 onwards in a bid to revive the nation's beleaguered tourism industry, according to the ministry's portal.
Before the pandemic, the country had offered visa waivers to visitors from 24 countries and territories including ASEAN co-members. After the pandemic broke out in 2020, Vietnam suspended visa-free entry for many countries.
Earlier, visitors from Belarus, Denmark, Finland, France, Germany, Italy, Japan, Norway, Russia, South Korea, Spain, Sweden, and the U.K. had been allowed to stay in Vietnam for no longer than 15 days without a visa.
While tourists from nine ASEAN countries could enjoy a visa-free stay of up to 30 days, (21 days for the Philippines and 14 days for Brunei and Myanmar), Kyrgyzstan citizens had a visa exemption for no more than 30 days and Chile had one for no more than 90 days.
Prime Minister Pham Minh Chinh had assigned the Ministry of Culture, Sports, and Tourism Tuesday to work with relevant agencies to announce a roadmap for full tourism resumption soon.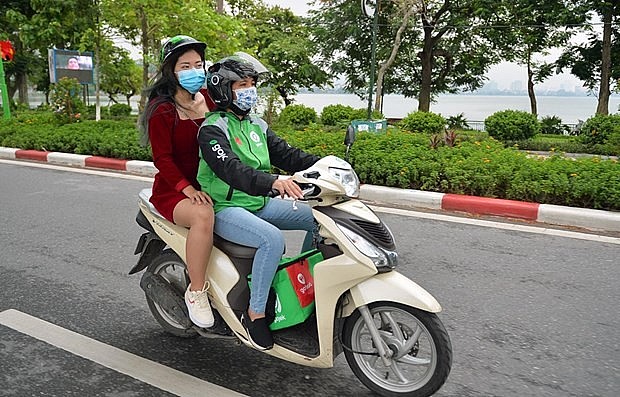 Photo: VNA
Motorbike taxi services return in Hanoi
Motorbike taxi services have been allowed to resume operations in Hanoi after a six-month hiatus to slow the spread of Covid-19, according to the municipal Department of Transport. In an official notice issued recently, the department has requested ride-hailing services providers to strictly monitor and manage their driver-partners. They must also make records of driver partners and vehicles to submit to the department, according to the notice.
Eligible motorbike taxi drivers must be fully vaccinated against Covid-19 and rigorously observe Covid-19 preventive rules, particularly "5K," to prevent outbreaks. The capital city put a halt on technology-based ride-hailing services in late July last year as the fourth wave of infections became serious, but has permitted taxis and car rides to resume since mid-October.
On February 8, Hanoi allowed 118 out of 121 bus routes to operate at full capacity, while the remaining three still run at 50 percent of their capacity. The number of passengers traveling by bus has increased again, especially after the Lunar New Year (Tet) festival and school re-opening.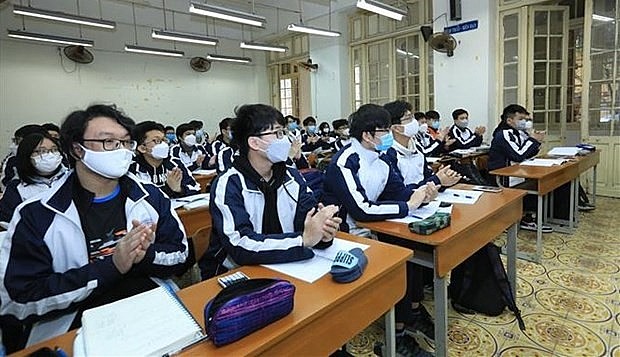 Photo: VNA
Hanoi schools striving to leave no students behind
Many schools in Hanoi have been making plans and preparations to welcome students back while still maintaining online teaching, as the Covid-19 pandemic still lingers.
Ngoc Lam Secondary School, based in the Long Bien district, reopened on February 8, but 30 of its students still continue to learn online as they are linked with infection cases. Principal Ngo Hong Giang said the school has installed video-conferencing equipment in 20 classrooms to help those staying at home to study at the same time as their classmates present at school.
Schools in Hoang Mai district are also combining online and in-person teaching. While Mai Dong Secondary School has arranged three rooms for hybrid teaching for each of the 6th, 7th, and 8th grades, Yen So Secondary School has prepared six for teaching students from the 6th to 9th grades via teleconference.
In Cau Giay district, Nghia Tan Secondary School has organized drills in anticipation of different circumstances so that educational activities won't be affected, according to Vice Principal Hoang Minh Cuong.
Students from the 7th to 12th grades across Hanoi have returned to school since February 8 after a long hiatus caused by Covid-19. Pupils from the first to sixth grades in Hanoi's 18 suburban districts and town will resume face-to-face learning on February 10. Meanwhile, those in the remaining districts are expected to come back to school on February 21.
To date, the country has recorded 192 cases infected with the Omicron variant, with Ho Chi Minh City the highest at 92.
Furthermore, the country's Covid-19 death toll rose to 38,614 with the confirmation of 93 deaths over the past 24 hours The Health Ministry also confirmed 69,825 recoveries on the same day, thereby bringing the total number of recovered cases so far up to 2,196,602.
Moreover, over 74.4 million people have now been vaccinated with two doses of the Covid-19 vaccine, whilst more than 30 million have received their third inoculation.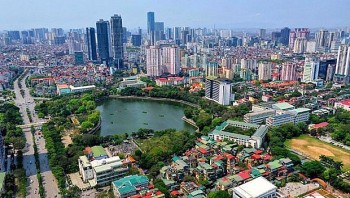 National
Vietnam News Today (Jan. 29): Quang Ninh: Cross-border trading with China resumed after Tet; Hanoi in the world's top three culinary destinations: Tripadvisor; Intertwined opportunities, challenges for Vietnam's economy in 2023; Supermarkets, traditonal markets gradually resume normal operations amid abundant supply.