Vietnam Covid-19 Updates (Jan. 14): Daily Count Rises to Nearly 17,000
As of 06pm on January 13 Vietnam has detected 1,975,444 Covid-19 cases since the start of the outbreak, ranking 28th out of 224 countries and territories worldwide.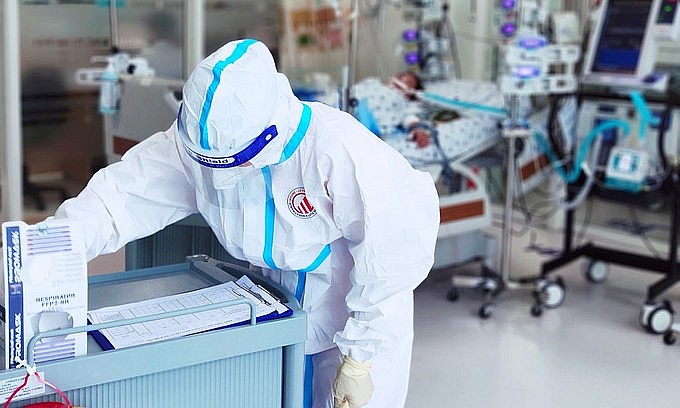 Photo: VN Express
Covid-19: Daily count rises to nearly 17,000, 50 Omicron cases recorded
Vietnam has confirmed 16,725 new coronavirus infections during the past 24 hours, an increase of 634 cases from the previous day, the Ministry of Health (MoH) said in its coronavirus update on Jan. 11. Of the total, as many as 10,822 locally acquired cases were detected in the community, 25 cases tested positive upon returning from overseas, and the remainder were documented in the lockdown and quarantine areas.
Hanoi capital continued to record most cases during the day at 2,968. It was followed by Binh Phuoc, Binh Dinh, Ho Chi Minh City, and Khanh Hoa that confirmed 726, 709, 701, and 677 new cases respectively.
Official data from the MoH also show that 26,031 patients were discharged from the hospital, and 206 patients died of Covid-19 and underlying illnesses.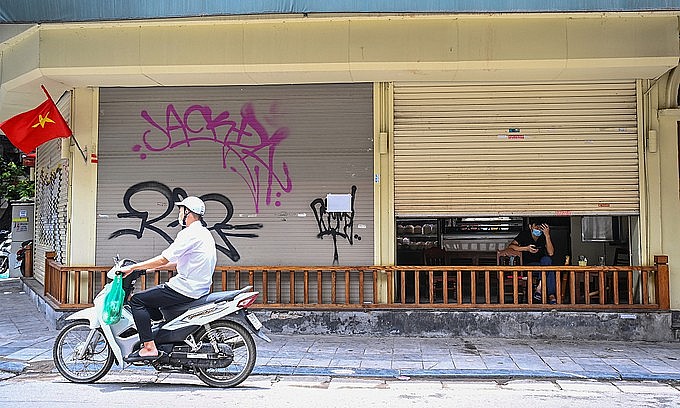 Photo: VN Express
Hanoi remains at top of travellers' lists despite Covid-19
Hanoi has remained at the top of global travelers' wish lists although Covid-19 travel restrictions severely hit the city's tourism last year. In 2021, the capital city came second in TripAdvisor's top 25 popular destinations in Asia and sixth in the world's list. Hanoi has "aged well, preserving the Old Quarter, monuments and colonial architecture, while making room for modern developments alongside," wrote the world's largest travel site. "Lakes, parks, shady boulevards and more than 600 temples and pagodas add to the appeal of this city, which is easily explored by taxi."
Hanoi ranked first among the 10 cheapest cities to live in the world selected by the US's World Packers. It is described as a multicultural and historical city known for "architecture, street food, nightlife, and vast history".
Together with Ho Chi Minh City and Phu Quoc Island, Hanoi was listed among the world's 100 greatest places to explore on earth in 2021 by the US's Time Magazine. The city was also on the list of the "Best Cities for a Workation" released by the UK travel website Holidu, ranking 18th among the 147 cities globally, and named among the top 50 cities responding the best to the COVID-19 pandemic by the UK's Deep Knowledge Analytics.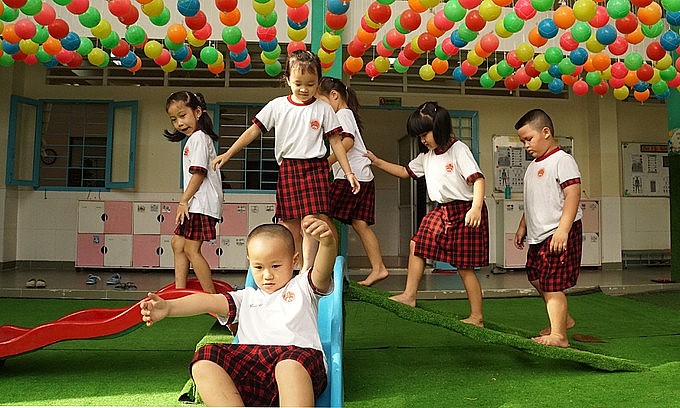 Photo: VN Express
Ho Chi Minh to reopen kindergartens next month
Preschool children in HCMC can return to classes in February, but it would be optional with parents deciding if they want to send their children, city authorities said Wednesday. From now until the end of this month kindergarten teachers and staff will attend training courses, and all preschools will be disinfected.
The Department of Education and Training will monitor the schools once they reopen to decide if any needs to shut down in case of Covid-19 outbreaks. Kindergartens have remained closed for eight months now and many teachers have had to switch to other jobs to earn a living.
HCMC has more than 1,360 preschools, 472 of them public, and 1,800 private nurseries. It has more than 355,000 children aged between three and five. On Dec.13 ninth and 12th graders in the city returned to school after seven months on a two-week trial. Then the city decided to have students in grades 7, 8, 10, and 11 also attend classes from Jan. 4.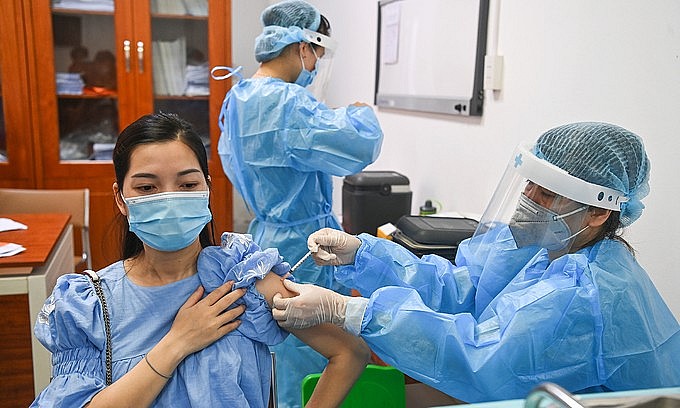 Photo: VN Express
Vietnam gives all adults 1st Covid shot, 93 percent get 2nd
The entire adult population has received at least one Covid-19 vaccine 10 months after the immunization campaign began. As of January 12, some 163.5 million shots had been administered, with 78.4 million people getting one jab and 71.5 million and 13.6 million getting their second and third, according to the Ministry of Health. It means 93 percent of the population has received at least two shots.
In the case of children under 18, eight million have got one shots and six million have got a second, with 90 percent of those aged 12-17 getting one and 68 percent being fully vaccinated. The government plans to fully vaccinate everyone aged 12-17 this month, and give adults booster shots within the first quarter of the year.
Vietnam is among the top six countries in the world in terms of vaccination rate, Deputy Prime Minister Pham Binh Minh said on January 5. Despite the high vaccination rate, Vietnam has seen a surge in the number of infections, around 17,000 a day, compared to around 3,700 daily cases three months prior. Around 213 deaths a day on average were recorded in the past seven days, compared to around 101 three months prior.
As of 06pm on January 13 Vietnam has detected 1,975,444 Covid-19 cases since the start of the outbreak, ranking 28th out of 224 countries and territories worldwide. Of the infected patients, 1,661,930 have been discharged from hospital after making a full recovery from the disease, and 35,170 patients have died of the virus.
Vietnam has so far detected 50 Omicron cases returning from overseas in nine localities, including 27 cases in Quang Nam and 12 in Ho Chi Minh City. A total of nearly 164.5 million vaccine doses have been administered nationwide, with 71.7 million people getting their second shot and 14.3 million people receiving their additional shot/booster jab.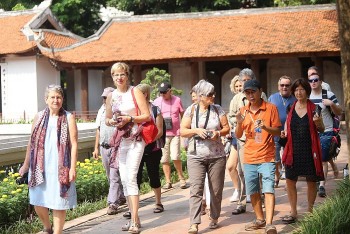 National
Vietnam News Today (May 24): Covid-19: Vietnam records 1,179 new cases, 3,862 recoveries on May 23; Foreign arrivals soar two months after border reopening; Vietnam, Cambodia boost defense ties; Heavy rain floods parts of northern Vietnam.