Vietnam Covid-19 Updates (Jan. 11): Over 14,800 Cases Added to National Tally
As of January 10, the nation had injected over 161 million doses of Covid-19 vaccines, with more than 71.1 million people now being fully inoculated, while more than 11.8 million third shots have been administered.
Photo: VNA
Covid-19: Over 14,800 cases added to national tally
A total of 14,818 new Covid-19 cases were confirmed by the Health Ministry on January 11, including 9,396 detected in the community, marking a drop of 968 from the previous day. New cases were reported in 62 provinces and cities nationwide, with Hanoi once again registering the highest number of infections at more than 2,830.
Elsewhere, the three localities reporting the highest number of infections behind Hanoi include Khanh Hoa with 795 cases, Binh Phuoc with 640 cases, and Binh Dinh with 609 cases.
Statistics show that currently, Hanoi has roughly 73,790 positive cases of the SARS-Cov-2 virus, with this number expected to keep increasing in the coming time. As a means of ensuring continued care and support for asymptomatic and mild patients, the Hanoi health sector has formulated a process of coordinating the management and treatment of F0 cases at home.
Photo: VNS
HCM City discusses Covid-19 treatment, economic recovery
Treatment for Covid-19 patients, plan for the injection of third vaccine shots, and workforce supply following the Lunar New Year (Tet) festival was put under discussion during a periodic meeting in Ho Chi Minh City on January 10. Chief of the Municipal Health Office Nguyen Thi Huynh Mai said the city is vaccinating those who are suffering from health effects after infecting with coronavirus. Hospitals set up post-Covid-19 clinics to offer consultancy to recovered patients. Apart from 310 basic medical stations, the city also established 391 mobile stations.
Deputy Director of the Ho Chi Minh City Centre for Disease Control Nguyen Hong Tam said if 200,000 shots are given daily, the city will achieve the coverage of third shots later this month. Data from the municipal Steering Committee on Covid-19 Prevention and Control and Economic Recovery showed that from January 7-9, the number of deaths from the disease was under 20. The number of recoveries was higher than infections. At present, 4,602 patients in the city are under treatment.
Deputy Director of the municipal Department of Labour, Invalids and Social Affairs Nguyen Van Lam said following Tet, the city needs about 45,000 skilled workers and will launch a job transaction floor connecting with provinces. He added that the city earmarked over VND 901 billion (USD 39.17 million) in support of workers for Tet, requested presenting 15,000 gifts to workers in industrial parks, and helping them return home on the occasion.
Photo: VNA
USAID-funded emergency relief helps pandemic-affected people in central region
An emergency relief project funded by the US Agency for International Development (USAID) was launched by the Vietnam Red Cross Society in Thua Thien-Hue province on January 10, targeting people affected by the pandemic in Vietnam's central region. The 1-million-USD project is carried out in 40 communes in 10 central localities from now to April 2022, so as to help affected local residents soon overcome difficulties and stabilize their lives.
Each locality selects four communes severely affected by the pandemic, as well as floods in late 2020 to implement the project. It is expected that over 12,000 poor and near-poor households with over 37,300 people will benefit from the project. The project will provide food coupons for needy people and boost communications about hygiene and clean water to raise public awareness of the issues, thus helping to prevent and slow down disease transmission.
Tran Sy Pha, Head of the Disaster Management Board of the Vietnam Red Cross Society's Central Committee, said that the project is of great significance to people in the central region amid the pandemic outbreaks with the appearance of new variants of SARS-CoV-2.
According to a recent survey by the Vietnam Red Cross Society, out of 509 interviewed households in 43 districts of the 10 central localities, 55 percent lost incomes from farming or fishing, 28 percent lost revenue related to small business, 26 percent lost their jobs, and 23 percent saw reductions in working hours. As a result, 82 percent of the households need cash or vouchers to meet their main needs, and 49 percent need support to restore their livelihoods.
Photo: Zing
Limit combo charter flights to Tan Son Nhat, Noi Bai suggested
Aviation officials have suggested reducing combo charter flights to Tan Son Nhat and Noi Bai to reduce Covid testing overload at the country's two largest airports. The Civil Aviation Authority of Vietnam (CAAV) revealed that between Jan. 4 and 7 a total of 47 international flights carried over 6,000 passengers to Vietnam.
Of this, 15 flights with over 1,285 passengers landed at Tan Son Nhat International Airport in Ho Chi Minh City while 23 others carrying 2,950 passengers touched down at Noi Bai International Airport in Hanoi, resulting in the overload of rapid Covid testing sites. All passengers from Omicron-hit countries are now required to undergo rapid Covid testing upon arrival in Vietnam. Therefore, CAAV wants combo charter flights to be diverted to smaller airports until the requirement for visitors from Omicron-hit regions to be tested before boarding and after exiting planes is lifted.
Vietnam had closed its borders and grounded all regular international flights in March 2020, only allowing in its nationals and foreign experts, investors, and highly skilled workers arriving on special flights. On Jan. 1 this year, Vietnam reopened regular flights connecting Hanoi, HCMC with Bangkok, Phnom Penh, San Francisco, Seoul, Singapore, Taipei, Tokyo, and Vientiane.
The total caseload since the beginning of the pandemic now stands at 1,914,393, ranking 28th out of 224 countries and territories. The country's Covid-19 death toll also rose to 34,531 with the confirmation of 212 fatalities over the past 24 hours. Indeed, the nation's Covid-19 deaths account for 2% of the total infections since the pandemic first began.
As of January 10, the nation had injected over 161 million doses of vaccines, with more than 71.1 million people now being fully inoculated, while more than 11.8 million third shots have been administered.
The total number of recoveries grew to more than 1.59 million after an additional 89,842 people were declared free from the virus on the same day.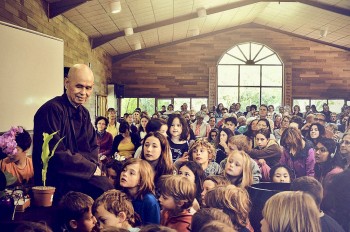 Viet's Home
The master of meditation "passed away peacefully" at the Tu Hieu Temple in Hue – where his spiritual journey began and Vietnam's Buddhist heartland, the Plum Village Community of Engaged Buddhism said.