Vietnam Covid-19 Updates (June 21): 360 new cases, 2 new deaths over the last 24 hours
Almost two months into its fourth wave, more than 2.42 million of the nation's 96 million have been vaccinated against the new coronavirus.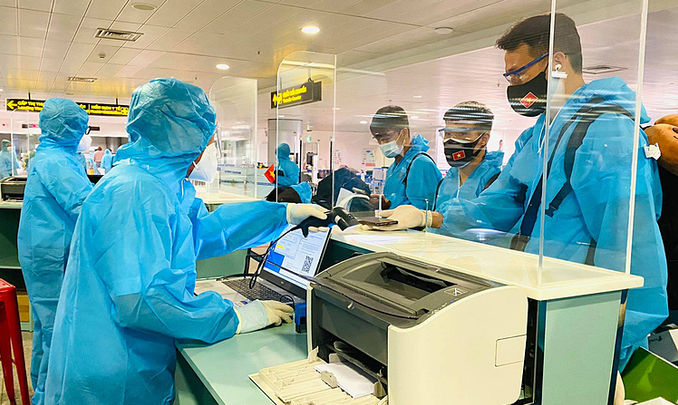 Photo: VN Express
360 new cases nationwide
The Ministry of Health reported that 139 new Covid-19 cases had been detected in the six hours from 6 am to 12 pm June 20, including 130 local infections and 9 imported. Among the domestic cases, 53 were detected in Bac Giang, 34 in Ho Chi Minh City, 18 in Da Nang, 13 in Binh Duong, nine in Bac Ninh, and one each in Ha Tinh and Quang Nam, with 127 cases found in areas under quarantine or lockdown.
94 new Covid-19 cases were detected in the six hours from 12 pm to 6 pm June 20, all local infections. Ho Chi Minh City reported the most cases with 57, while 23 cases were detected in Bac Giang, 9 in Da Nang, three in Bac Ninh, and two in Nghe An.
The Health Ministry announced 46 new Covid-19 patients Monday morning, with most recorded in Ho Chi Minh City. The southern metropolis recorded 33 patients, including 29 having had direct contact with previously confirmed patients, three related to Revival Ekklesia Mission, a Christian congregation based in the city's Go Vap District that emerged late last month. The source of transmission of the remaining case is still unclear.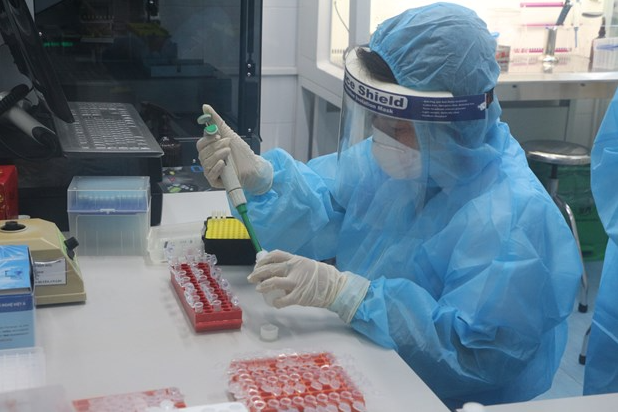 Photo: VNA
Two more deaths of Covid-19-related complications
The latest fatalities are men aged 53 and 80. Both of them were being treated for a number of underlying health conditions. The two new deaths brought the Covid-19 casualties in the fourth wave of infections (since late April) to 31.
The 53-year-old, from the northern province of Vinh Phuc, was being treated for non-Hodgkin's lymphoma since September 2020 and had undergone nine chemotherapy sessions at the Tan Trieu facility of the National Cancer Hospital in Hanoi. His cause of death is recorded as septic shock, pneumonia, Covid-19 in patients with treatment-resistant non-Hodgkin's lymphoma, hypertension, and renal failure.
The second patient, from the northern city of Bac Ninh, also died on the same day. He had a history of hypertension, kidney failure, and asthma. The 80-year-old man tested positive for Covid-19 on May 25 and was moved from Bac Ninh Provincial General Hospital to the National Hospital for Tropical Diseases. His cause of death has been noted as multi-organ failure, pneumonia caused by SARS-CoV-2 in patients with renal failure, hypertension, heart failure, and bronchial asthma.
Photo: VNA
Ho Chi Minh City sets tighter rules as daily Covid-19 cases reach three-digit
Ho Chi Minh City has imposed stricter social distancing measures against Covid-19 by banning gatherings of more than three people and requesting people to maintain a minimum distance of 1.5 meters in public places, according to an urgent directive issued by the municipal People's Committee on June 19.
The directive orders the suspension of all non-essential businesses and services as well as street markets and requests local residents to refrain from going outside, except for food, medicine, emergency care, or working at factories.
It bans the gatherings of more than three people, instead of five in the previous order, in public places and outside offices, schools, and hospitals while people must strictly observe the Ministry of Health's 5K rules. Both governmental organizations and private enterprises are asked to cancel unimportant meetings, minimize interaction among employees and allow them to work from home. If in-person meetings and events are required, they should gather no more than 10 people.
The directive orders the municipal Department of Transport to halt public transportation; and the local Department of Health to conduct mass coronavirus testing at high-risk areas, such as export processing zones, industrial and hi-tech parks. The city targets to collect about 500,000 samples for testing per day. HCM City has put six more areas – three streets in An Lac commune (Binh Tan district) and three hamlets in Tan Hiep commune (Hoc Mon district) – under lockdown to stamp out new outbreaks there.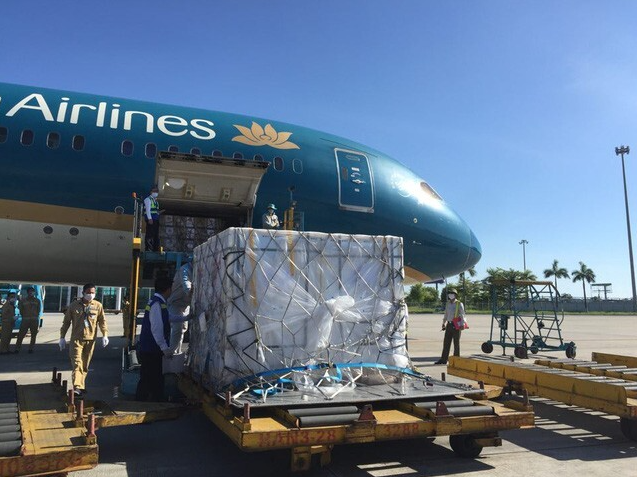 Photo: VN Express
500,000 doses of Chinese Sinopharm vaccine arrive in Hanoi
500,000 doses of Vero Cell vaccine gifted by the Chinese government arrived at Hanoi's Noi Bai Airport Sunday afternoon. These doses will be administered to Chinese citizens residing in Vietnam, Vietnamese who will study, work or go to China for business purposes, and those who require this vaccine, especially in areas near Vietnam's border with China.
The vaccine, called Vero Cell, is produced by the Beijing Institute of Biological Products Co.Ltd. Vietnam approved the emergency use of the vaccine on June 4.
The vaccine was approved by China last December and by WHO for emergency use last month. It has been shipped to more than 70 countries, including those in Southeast Asia like Brunei, Cambodia, Indonesia, Laos, Malaysia, Myanmar, Philippines, Singapore, and Thailand.
Almost two months into its fourth wave, which started in late April and is by far the most challenging that Vietnam has encountered, the country has recorded 9,990 cases in 42 of its 63 cities and provinces.
Bac Giang is leading the case count with 2,297 infections, followed by HCMC with 1,651 and Bac Ninh with 1,529.
175 patients were given the all-clear from the virus. Among active patients undergoing treatment, 381 have tested negative to coronavirus once, 135 twice and 137 thrice.
More than 2.42 million of the nation's 96 million have been vaccinated against the new coronavirus.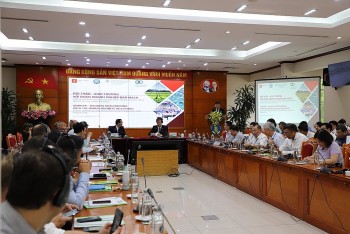 National
A Danish agriculture and food delegation visited Hanoi and Ho Chi Minh City on August 16-19 to exchange opportunities for cooperation and making business with their Vietnamese potential partners.