Vietnam Covid-19 Updates (June 18): 434 new cases in the last 24 hours
The national has reached 12,231 as of June 18 morning. 24 provinces have gone through 14 consecutive days without new cases.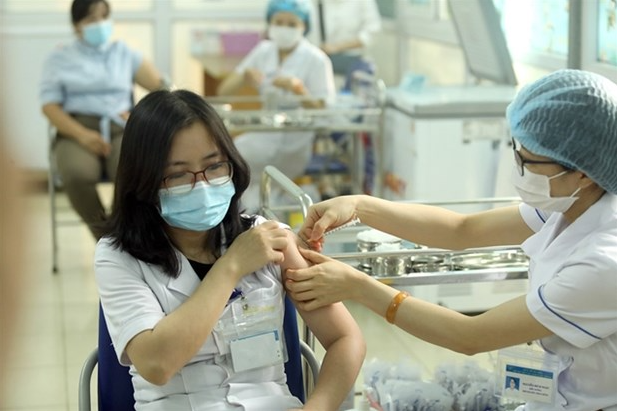 Photo: VNA
434 new cases in the last 24 hours
The national tally of Covid-19 infections rose to 12,014 after 220 new cases, including eight imported cases, were confirmed in the last six hours to 12 pm on June 17. Of the domestically-transmitted cases, 178 were found in Bac Giang, 30 in Ho Chi Minh City, two in Tien Giang, and one each in Ha Tinh and Nghe An.
Vietnam reported 136 new Covid-19 cases, including 133 domestic ones, in the past six hours to 6 pm on June 17. Bac Giang province and Ho Chi Minh City each logged 62 cases, while Bac Ninh had six, Ha Tinh two, and Lang Son one. Of them, 131 infections were found in quarantine facilities and sealed-off areas.
81 new cases reported this morning, mostly in Ho Chi Minh City. Among them, 76 were detected in isolation or blockade areas.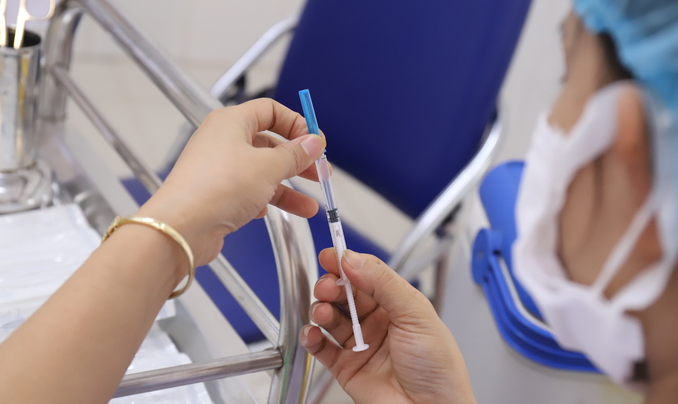 Photo: VNA
Ho Chi Minh City to kick off Covid-19 vaccination campaign on June 19
Ho Chi Minh City is set to begin its Covid-19 vaccination campaign on June 19, with priority groups to get injected with about 800,000 AstraZeneca vaccine doses donated by the Japanese Government. The largest-ever vaccination campaign in HCM City is scheduled to last for about five to seven days, targeting the priority groups identified in the Government's Resolution No 21.
Checking the vaccine preservation at a cold storage warehouse in the Cat Lai Industrial Park on June 17, Deputy Minister of Health Nguyen Truong Son said among the 966,300 vaccine doses donated by the Japanese Government to Vietnam, 836,000 doses were allocated to HCM City.
He noted according to regulations, a batch of vaccines delivered to Vietnam will undergo examination, which will take 48 hours, at the Hanoi-based National Institute for Control of Vaccines and Biologicals, and only when the vaccine gets the quality certificate can it be put into use.
About 1,000 sites across the city have been ready for the vaccination, he noted, adding that local authorities will mobilize the entire medical workers, including those deployed from central establishments, for the drive. The deputy minister also assured safety for the vaccination campaign since the doses to be used have a relatively long expiry date.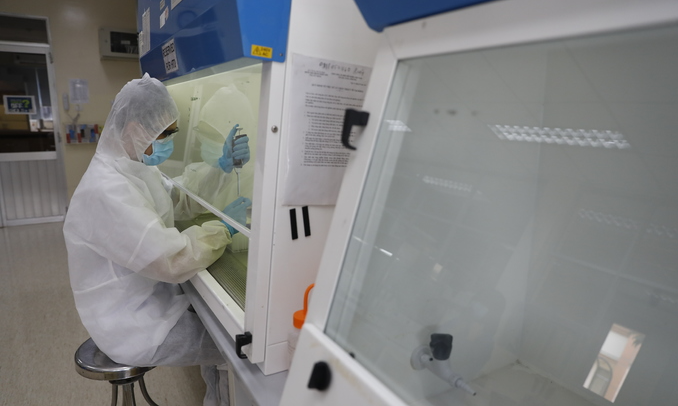 Photo: VN Express
Vietnam to produce Cuban Covid vaccine
Vietnam would cooperate with Cuba to produce a Cuban Covid-19 vaccine after the Institute of Vaccines and Medical Biologicals (IVAC) receives the necessary production tech.
The Abdala vaccine produced by Cuba has passed all three phases of human trials, with the third involving around 48,000 people aged 19-80. However, the vaccine has yet to undergo clinical trials in any other country, Cuban Minister of Public Health Jose Angel Portal Miranda said Wednesday.
Initial trial results showed the vaccine is effective against certain coronavirus variants (Beta and Gamma), safe to use, and immunogenic. The vaccine requires three shots, spaced 14 days apart. It could be stored between 2-8 degrees Celsius.
Cuba could produce around 100 million Abdala vaccine doses a year, of which only 30 million doses would be reserved for domestic use. As such, Cuba is willing to cooperate with Vietnam on vaccine supply and tech transfer to produce it, said Miranda, adding it could even open two production facilities in Vietnam in case of high demand.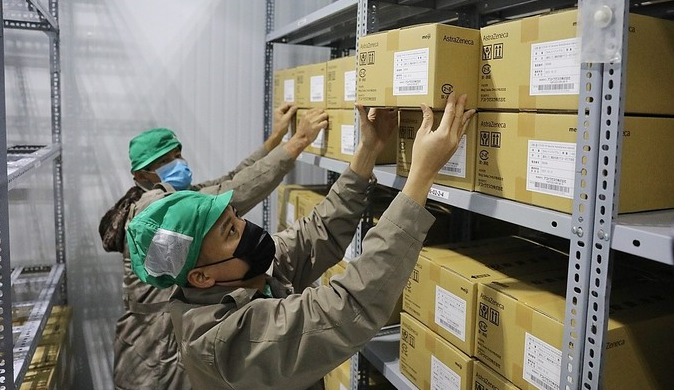 Photo: VN Express
The government allows Ho Chi Minh City's firms to buy vaccines for employees
The government has approved a proposal by Ho Chi Minh City to allow companies to directly negotiate with suppliers to purchase vaccines for their employees amid the largest Covid-19 outbreak in the city. The Ministry of Health will be responsible for licensing and testing the quality of the vaccines and providing guidance to ensure safety.
More than 7.2 million people aged 18 and above live in HCM City, and of this number, 1.6 million work in industrial parks. But only 140,000 vaccine doses have been given, primarily to medical staff and others who are considered a priority.
The city's authorities are considering allowing people classified as F1 (close contacts of Covid patients) to be quarantined at home instead of in concentrated quarantine areas, as the number of F1 cases has continued to rise. The city's Department of Health will pilot the quarantining of F1 cases at home in some areas before expanding to other areas. It will also use technological solutions, in accordance with the law, to monitor quarantined people at home. Security cameras inside stores or shops can be used to help determine whether someone should be classified as low-risk or high-risk.
The national has reached 12,231 as of June 18 morning. 24 provinces have gone through 14 consecutive days without new cases.
Among active patients undergoing treatment at medical establishments, 407 have tested negative for coronavirus SARS-CoV-2 once, 114 twice and 65 thrice.
As of 5 pm on June 17, the Covid-19 vaccine fund had received nearly VND 5.7 trillion (USD 248.23 million) from 316,466 organizations and individuals, its managing board announced.