Vietnam Covid-19 Updates (June 20): 275 new locally transmitted cases, 2 more deaths
22 localities have not detected any new cases in 14 days. Eight others have not had any new patients in 30 days.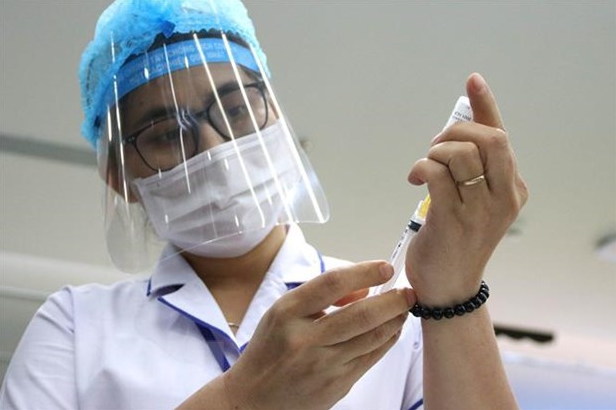 Photo: VNA
275 new locally transmitted cases
A total of 112 new Covid-19 cases, including 109 domestic and three imported, were recorded in Vietnam from 6 am to 12 pm on June 19. Of the domestically transmitted cases, 64 detected in Ho Chi Minh City, 22 in Bac Giang, 14 in Bac Ninh, three in Long An, two in Hoa Binh, two in Nghe An, one in Lao Cai, and one in Hanoi.
Vietnam recorded 102 new Covid-19 cases, including 90 domestically transmitted and 12 imported, from 12 pm to 6 pm on June 19, the Ministry of Health announced. Among the domestic cases, 31 were detected in Ho Chi Minh City, 18 in Bac Giang, 18 in Binh Duong, seven in Bac Ninh, five in Da Nang, three in Long An, two in Lang Son, two in Dong Nai, two in Ha Tinh, one in Nghe An and one in Nam Dinh.
The Ministry of Health confirmed 76 more Covid-19 community transmissions in Vietnam Sunday morning, with more than half in Ho Chi Minh City. Of the new cases, 46 were recorded in HCMC, 20 in Bac Giang, seven in Bac Ninh, and three in Nghe An.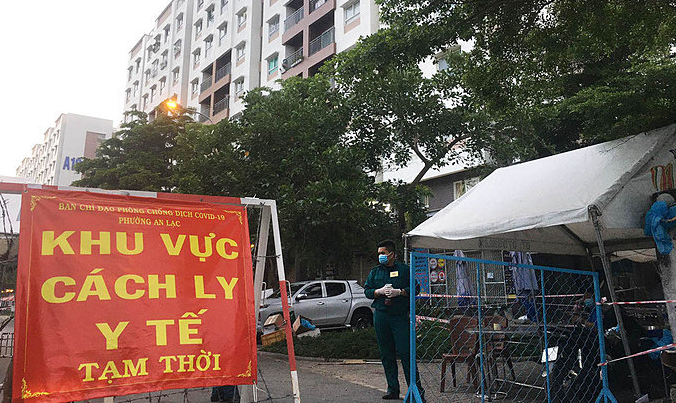 Photo: VN Express
Two more Covid-19-related deaths confirmed
Vietnam on June 19 recorded the 63rd and 64th Covid-19-related deaths, both of them are patients with underlying health conditions, according to the National Steering Committee for Covid-19 Prevention and Control's Treatment Subcommittee.
The 63rd deceased patient was a 90-year-old woman living in northern Bac Giang province who was tested positive to Covid-19 on June 12. Despite treatment, her condition worsened and she died on June 18. Her cause of death has been recorded as severe pneumonia caused by SARS-CoV-2, progressive respiratory failure, septic shock, multi-organ failure in a patient with a history of hypertension, diabetes, and gangrene.
Meanwhile, the other patient, a 67-year-old man from Ha Trung district, Thanh Hoa province, also died as a result of Covid-19 complications. The damage to his lungs was too severe and he died in the early morning of June 19. His cause of death has been recorded as SARS-CoV-2 pneumonia, septic shock, and invasive candidiasis, in a patient with stage IV left bronchial cancer. Cancer had also spread to his bones.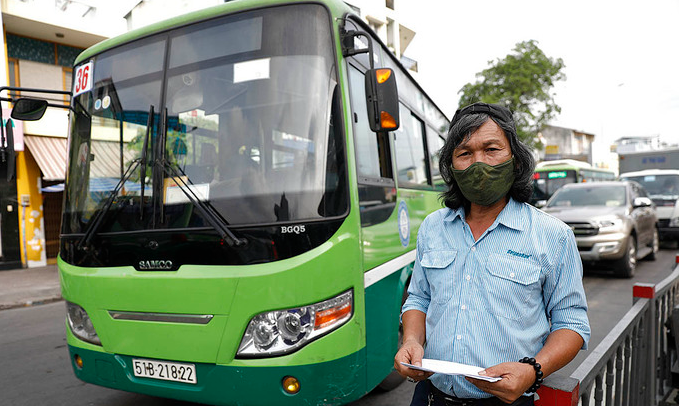 Photo: VN Express
Ho Chi Minh City suspends taxi, bus services amid rising Covid infections
Ho Chi Minh City will suspend traditional and ride-hailing taxi services, public buses, and inter-provincial buses from Sunday as a preventive measure against the spread of Covid-19.
This is the second time passenger transport services in HCMC have been forced to stop operation since the Covid-19 pandemic hit the country early last year. In April 2020 amid a nationwidesocial distancingorder, these means of transport were also suspended.
From Sunday, the city also bans gatherings of three or more outside workplaces, schools, and hospitals, and requires people to keep a minimum distance of 1.5 meters in public. People are required to stay at home and only go out when necessary.
The city extended its two-week social distancing period by another two weeks on Tuesday under the government's Directive 15, which bans gatherings of 20 people or more in one place and of 10 people or more outside workplaces, schools, and hospitals. HCMC has recorded 1,481 infections since late April.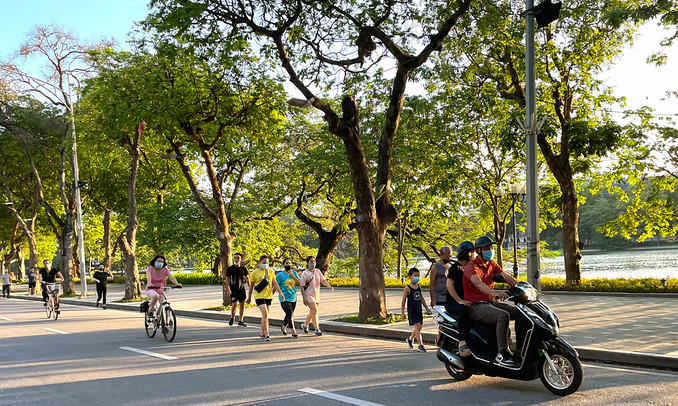 Photo: VN Express
Hanoi considers reopening certain businesses, allowing outdoor sports
Hanoi is considering reopening certain businesses and allowing outdoor activities since the local coronavirus situation has largely been brought under control. However, exactly when and which kind of businesses and services get to reopen have yet to be announced.
Hanoi's Party unit recently stated the city could reopen certain businesses and activities and outdoor sporting activities with 20 people or less, but that the municipal People's Committee must carefully consider the timing and ensure all necessary coronavirus prevention measures are in place to prevent further outbreaks.
Tran Dac Phu, former head of the General Department of Preventive Medicine under the Ministry of Health, said whether coronavirus control measures could be relaxed or not does depend on if a locality has gone 14 or 21 days without new cases. Each locality can decide on an appropriate time to do so, depending on their own unique situation.
"The coronavirus situation has been well controlled in Hanoi. It's time to relax certain activities to limit the impact on people's lives," said Phu, adding the city may consider reopening restaurants, food stalls, and religious activities while still employing coronavirus prevention measures. Other services like beer stalls, karaoke parlors, bars, or gyms should be opened last, he added.
Since the new wave started on April 27, community infections have been recorded in 41 cities and provinces, with Bac Giang and HCMC accounting for the highest cases, at 5,330 and 1,527 respectively, followed closely by Bac Ninh with 1,513.
22 localities have not detected any new cases in 14 days. Eight others have not had any new patients in 30 days.
Among active patients undergoing treatment, 395 have tested negative to coronavirus once, 127 twice and 131 thrice. A total of 5,054 patients were given the all-clear from the virus while the death toll related to the disease amounted to 64.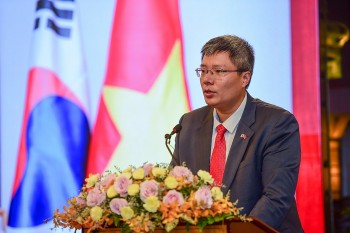 Viet's Home
Tran Hai Linh, member of the Central Committee of the Vietnamese Fatherland Front, chairman of the Vietnam-Korea Business & Investment Association (VKBIA) shared with the Vietnam Times about strengthening the capacity to promote Vietnamese culture to the world.