Vietnam Covid-19 Updates (March 3): First Time Records More Than 110,000 Cases a Day
As of 06 pm on March 2, Vietnam has detected 3,709,481 Covid-19 cases since the start of the outbreak, ranking 30th out of 225 countries and territories worldwide.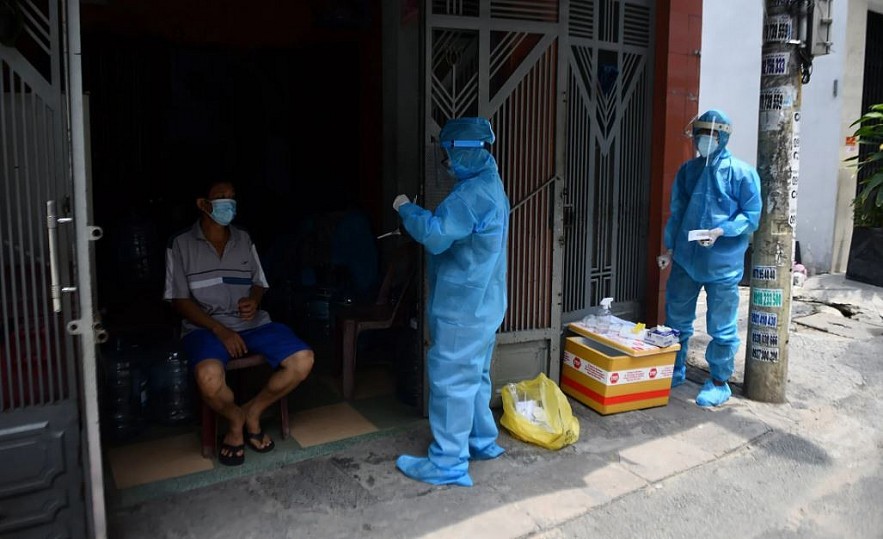 Photo: Zing
Vietnam first time records more than 110,000 Covid-19 cases a day
For the first time since the Covid-19 disease broke out, the daily caseload in Vietnam has surpassed the 100,000 mark, hitting 110,301 infections on March 2. The newly detected infections, recorded in all 63 cities and provinces nationwide, marked an increase of more than 11,500 cases compared to the previous day.
About two-thirds of the total were diagnosed in the community, 21 tested positive upon returning from overseas, and the remainder were detected in the lockdown or quarantine areas.
Official data from the Ministry of Health show Hanoi capital topped localities in infection numbers, registering 15,111 cases or 1,791 cases more than the March 1 figure.
Other northern provinces that reported their daily counts of between 2,000 and 5,000 each are Bac Ninh, Quang Ninh, Son La, Hung Yen, Lang Son, Nam Dinh, Phu Tho, Vinh Phuc, Lao Cai, Thai Nguyen, Hai Phong, Bac Giang, Hai Duong, Yen Bai, Ninh Binh, Tuyen Quang, Ha Giang, and Thai Binh. Ho Chi Minh City which used to be the largest coronavirus hotspot last summer also confirm a surge in daily caseload at 2,746.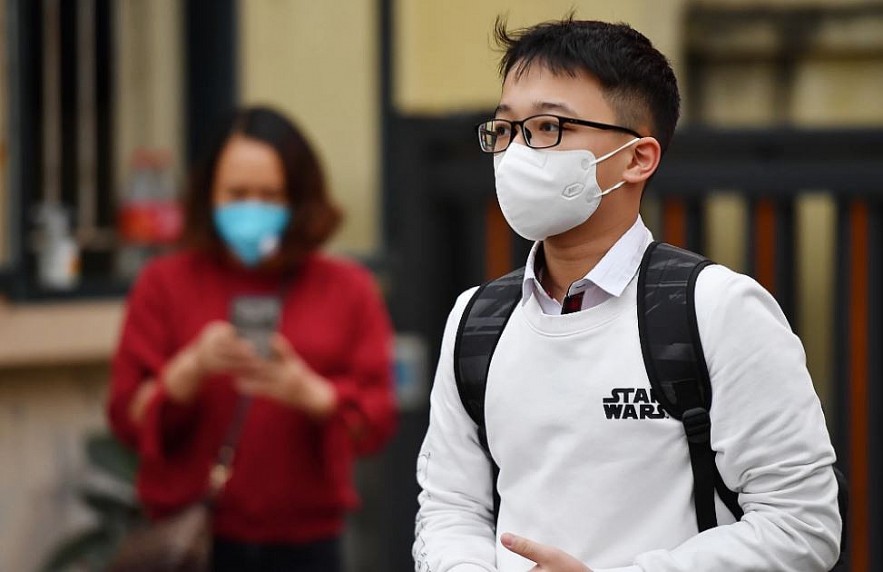 Photo: Zing
PM orders immediate procedure simplification for Covid-19 drug purchase
Prime Minister Pham Minh Chinh has demanded immediate simplification of administrative procedures for buying Covid-19 medications. He asked the Ministry of Health to give instructions and guidance to immediately streamline administrative procedures for the purchase based on reality and refer to other countries' experiences to quickly make decisions about Covid-19 drug import and use.
The Government leader also requested enhancing management over drug prices, strictly dealing with drug speculation and smuggling, and creating favorable conditions for people to access and buy COVID-19 drugs.
Earlier, local media reported that when the Covid-19 medications containing the active substance Molnupiravir officially hit the shelves of drugstores, not many people could buy them since they failed to meet related regulations like having patient certificates or doctor's prescriptions.
Epidemiologist Truong Huu Khanh said asking for doctor's prescriptions before selling antiviral drugs is right, but this rule has become too bureaucratic when it comes to Covid-19.
He explained that there haven't been any regulations on which doctors are permitted to make this type of prescription. Meanwhile, it will be too late if people have to wait for local authorities to grant patient certificates as the drug is only used for the first days of infection. Therefore, it is necessary to streamline procedures.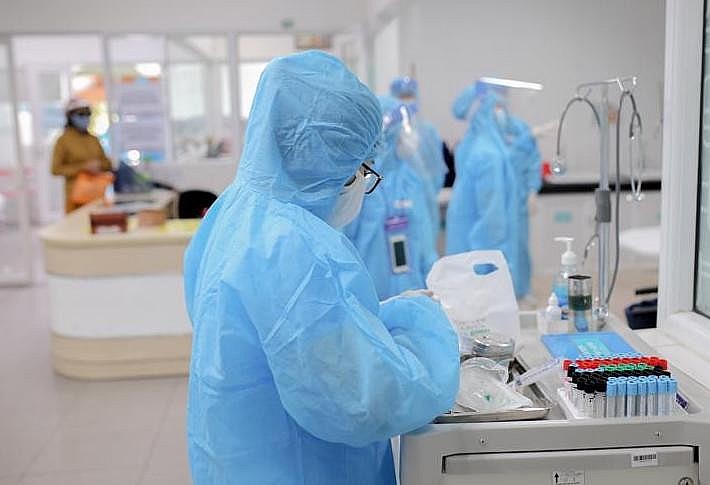 Photo: Doi song & Suc khoe
MoH suggests Covid-19 control measures for tourism sector
The Ministry of Health (MoH) has suggested that the Ministry of Culture, Sports and Tourism adjust and supplement the contents of its draft plan to reopen the tourism sector regarding Covid-19 prevention and control measures.
In its feedback to the draft plan, the MoH underlined the need to consider the evaluation of pandemic level in each locality and region providing tourism services, while ensuring that all localities have already designed their plans to respond to Covid-19 circumstances while resuming tourism activities to protect the health of tourists and the community.
It is necessary to clarify the responsibilities of localities and tourism service suppliers as well as tourists in supervising and implementing Covid-19 prevention and control measures, it said.
The MoH suggested conditions for specific tourist groups, under which visitors aged 12 years and above must have a certificate of full vaccination issued by authorized agencies, with the last dose given at least 14 days and no more than six months from the time of departure, or a certificate of recovery from the disease or equivalent documents certifying that they have recovered from the disease, issued by a competent authority in the country of treatment within a period of not more than six months.
High-risk groups, including people from 65 years old, pregnant women, and people with background diseases, should be advised to restrict their travel until a new instruction while getting full Covid-19 shots before entering Vietnam.
Tourists should carry negative test results for SARS-CoV-2 (by RT-PCR/RT-LAMP method) within 72 hours before entering Vietnam. Foreign tourists must make health declaration before entering the country and use the PC-COVID app throughout their stay. They should inform medical staff at border gates if showing symptoms while following the 5K message. They must stay at their accommodation within 72 hours of entering Vietnam.
Children under 12 are not required to have vaccination certificates, while those under 2 years old will not need to take Covid-19 tests to join tourism activities outside their accommodation, the MoH recommended.
As of 06 pm on March 2, Vietnam has detected 3,709,481 Covid-19 cases since the start of the outbreak, ranking 30th out of 225 countries and territories worldwide.
Of the infected patients, 2,516,785 have been discharged from hospital after making a full recovery from the disease, and 40,452 patients have died of the virus.
More than 195 million vaccine doses have been administered nationwide, with over 75 million people getting their second shot and nearly 40 million people receiving their additional shot/booster jab.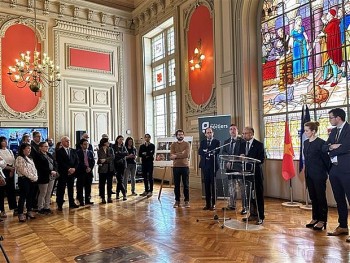 National
Vietnam News Today (Mar. 26): Vietnam and Thailand promote labour cooperation; Vietnamese, French localities look to step up cooperation; Attractive incentives on offer at Hanoi Tourism Festival 2023; E-commerce accounts for 60% of Vietnamese digital economy.