Vietnam Covid-19 Updates (May 11): 78 new cases over the last 24 hours
New cases have brought the national tally to 3.489, according to the Ministry of Health.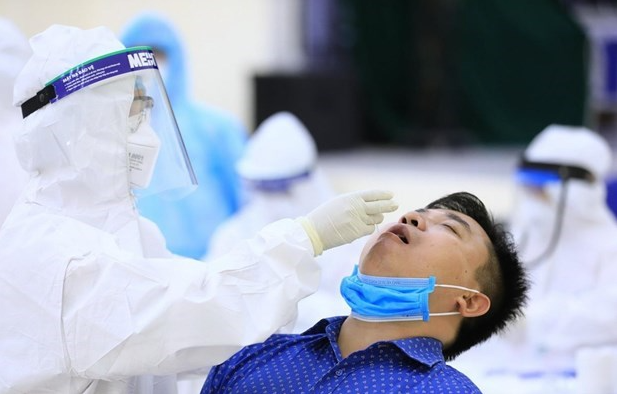 Photo: VNA
78 new cases over the last 24 hours
50 cases were found on May 10, including 47 locally transmitted cases, according to the Ministry of Health. The local transmissions were detected in Hanoi (23 cases, including 12 at the Kim Chung facility of the National Hospital for Tropical Diseases), northern Bac Giang province (10), northern Hoa Binh province (1), northern Hai Duong province (1), northern Hung Yen (6), northern Vinh Phuc (1) and central Da Nang city (5).
28 new cases found from 6pm May 10 to 6am May 11, all in blocked and isolated areas, including Central Hospital for Tropical Diseases (1), Bac Ninh (13), Vinh Phuc (7), Bac Giang (5), Lang Son (1), Hai Duong (1).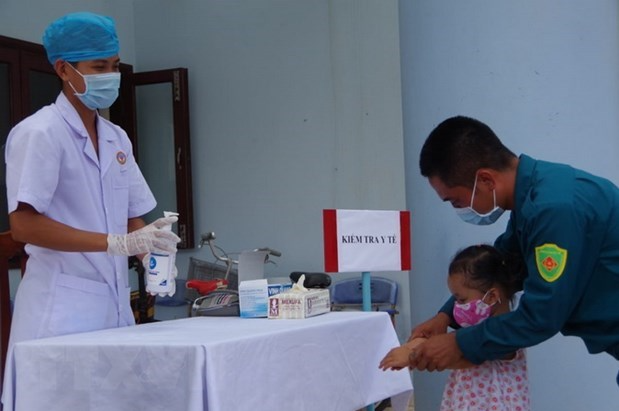 Photo: VNA
Bac Ninh opens two COVID-19 treatment hospitals
The northern province of Bac Ninh, which is among the localities affected by the latest COVID-19 outbreak that began in late April, has decided to open two hospitals capable of treating 600 COVID-19 patients.
With 300 beds each, the two hospitals are to be established at the medical centers of Tien Du and Gia Binh districts. They will handle sample collection for COVID-19 testing, treatment, and quarantine to promptly curb the spread of the disease and minimize the number of fatalities.
As of noon on May 10, the province had recorded 102 infections in six of its eight localities, with Thuan Thanh district's Mao Dien commune the hotspot, with 79 cases. The source of infections was the Hanoi-based National Hospital for Tropical Diseases, with all cases being under quarantine and treatment at the Bac Ninh General Hospital. The province has applied social distancing measures throughout the Thuan Thanh district since May 9.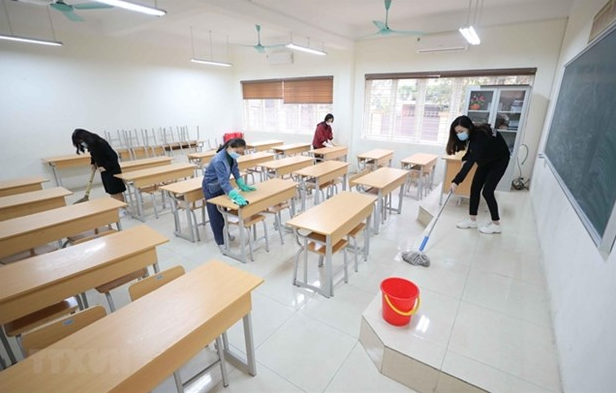 Photo: VNA
More than 30 localities keep school closures
University and school students from more than 30 cities and provinces nationwide on May 10 entered the second week of online studying since their schools were shut on May 4 due to the serious ongoing COVID-19 outbreaks.
The northern provinces of Dien Bien and Bac Ninh, the central province of Quang Tri, the southern city of Can Tho are the latest to announce school closures. Many localities plan to re-open schools from May 10 but various schools have extended closures due to the complex developments of the pandemic in the country. The closure fell with exams on the way so many schools have been proactive with online learning as well as flexible with testing and evaluation for students.
Exam work has also been accelerated in many localities while some schools have turned to online tests. In special cases, the ministry would work with localities to organize more exams. To implement this plan, the ministry had built an exam question bank to hold many exams. Students who are COVID-19 patients will get special consideration for automatic high school graduation
Directors of local education and training departments, heads of universities, colleges, and institutes were asked to raise their sense of personal responsibility, work with local governments to update the pandemic situation, and develop plans, scenarios, and solutions responding to any outbreaks.
Photo: VNA
Facebooker fined for spreading fake news about COVID-19 in Hanoi
The Hanoi Department of Information and Communications has issued an administrative fine on Tran Van Duy from Hoang Mai district, born in 1982, for posting fake news online, department director Nguyen Thanh Liem has said.
Duy, the owner of the Facebook account "Ha Noi Pho", spread a video of Hanoi streets on May 4 entitled "Hanoi streets quiet on the first day of lockdown".
After studying the information, department inspectors found it was incorrect and violated regulations stipulated in Article 5 of Government Decree No 72/2013/ND-CP dated July 15, 2017, on managing, supplying, and using internet services and information on the internet.
Based on Point a, Clause 3, Article 99 of Decree No 15/2020/ND-CP issued by the Government on February 3, 2020, the department fined Duy VND 12.5 million (USD 545) for his wrongdoings. He removed the video from his Facebook account.
Vietnam counted 2.056 domestic infections and 1,433 imported cases. Since the fourth wave of COVID-19 hit the country on April 27, Vietnam has found 486 cases. The ministry said a total of 211,016 samples have been collected for COVID-19 testing since April 27.
As many as 67.877 people who had come into close contact with COVID-19 patients or entered Vietnam from pandemic-hit areas are under medical monitoring nationwide. Among the active patients, 25 have tested negative for the coronavirus once, 17 twice and 25 thrice.
Also on May 10, 16 patients were given the all-clear, raising the accumulative number of recovered cases to 2,618.