Vietnam Covid-19 Updates (Nov.17): Vietnam Logs Highest New Cases In Nearly Two Months
Vietnam's total Covid caseload currently stands at 1,045,397, of which 1,040,346 are the result of the fourth wave of infections that have swept the country since late April.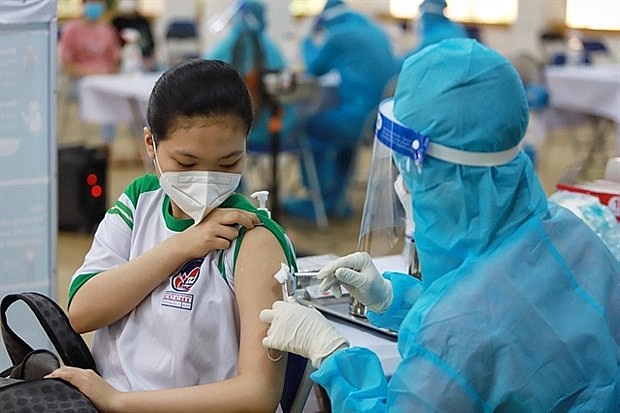 Photo: VNA
Covid-19 infections rise again with over 9,600 detected in a single day
The Ministry of Health announced 9,650 new Covid-19 infections in 59 provinces and cities nationwide on November 16, the biggest rise in daily cases since September 26. Nationwide the daily tally shows as many as 4,370 cases were detected within the local community.
Ho Chi Minh City recorded the highest number of infections with 1,183, followed by the neighboring provinces of Dong Nai with 683, and Tien Giang with 671. Furthermore, Hanoi registered a total of 158 new cases which were detected both among the community and in areas under lockdown.
There were also a further 87 Covid-19 related deaths announced on the day.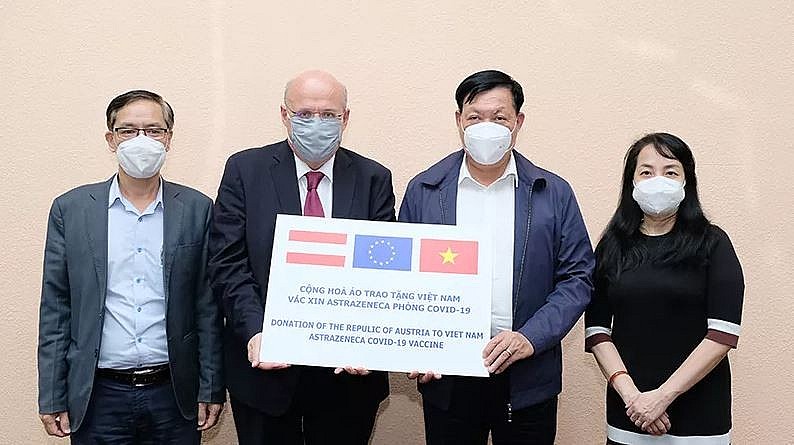 Photo: MOH
Vietnam receives 50,000 doses of Covid-19 vaccine from Austria
Deputy Minister of Health Do Xuan Tuyen, on behalf of the Health Ministry, received 50,000 doses of the AstraZeneca Covid-19 vaccine that Austria presented to Vietnam during a ceremony held on November 16. At the event, Austrian Ambassador to Vietnam Hans-Peter Glanzer spoke highly of Vietnam's major achievements in the national vaccine rollout.
For his part, Tuyen thanked the Austrian Government, organizations, and businesses for their support via projects supplying medical equipment in a bid to improve the quality of health care services in Vietnam. The assistance is of great importance as Vietnam and Austria will celebrate the 50th founding anniversary of diplomatic ties next year, thereby promoting the countries' friendship and cooperation, he affirmed.
Vietnam is exerting efforts to bolster vaccine coverage, including inoculation for children aged between 12 and 17, together with applying other preventive measures, Tuyen said.
Photo: VN Express
Ho Chi Minh City allows bars, cinemas to reopen
HCMC has allowed venues like bars, cinemas, and massage parlors to resume full operation in certain areas, while bike ride-hailing services can operate at half their capacity from Tuesday. As per a decision signed Tuesday by city Chairman Phan Van Mai, "non-essential" businesses, also including nightclubs, spas, and karaoke parlors can fully reopen if they are in low-risk areas, says VN Express.
For areas with medium risks, they can operate at half capacity, and in high-risk areas, they must keep their operational scale at 25 percent of their full capacity, according to the decision. The infection risk level is determined based on an area's vaccination rate and the number of infections per population. All staff of all establishments must be fully vaccinated with two doses or have recovered from Covid-19 within six months.
Customers and participants can use services under the same condition, or have a negative result from tests done within 72 hours. These services cannot resume in areas still classified as "very high risk." Karaoke and massage parlors, bars, and nightclubs in HCMC have been closed for around six months now.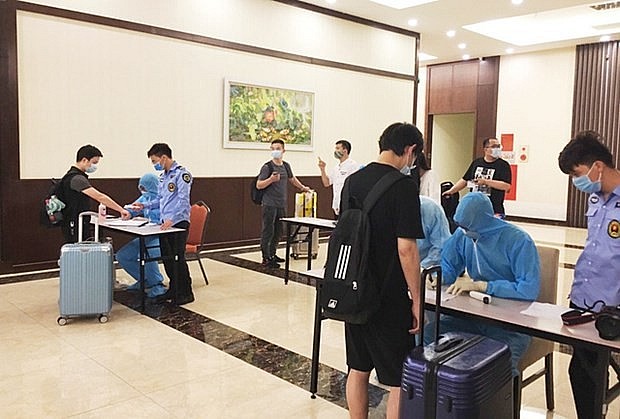 Photo: VNA
Hanoi confirms 12 more hotels to host quarantined people
The People's Committee of Hanoi has allowed an additional 12 local hotels to be utilized as quarantined facilities for people who have had direct contact with Covid-19 patients. The people, who voluntarily chose to be quarantined at the hotels instead of normal quarantined areas, must cover the expense themselves.
The hotels are Hoa Binh Hotel, Muong Thanh Hanoi Grand Centre, Sofitel Legend Metropole Hanoi, Silk Path Hanoi, Hilton Garden Inn Hanoi, Hilton Hanoi Opera, Binh An 1 Hotel, Binh An 2 Hotel, Binh An 3 Hotel, Grand Vista Hanoi, Lake Side Hotel and Muong Thanh Grand Xa La Hotel. The municipal People's Committee has assigned the People's Committees of Hoan Kiem district, Ha Dong district, Ba Dinh district, and Soc Son district to coordinate with the city's departments of health and culture to manage the people who have chosen to be quarantined at the hotels.
The additional hotels were put forward in a proposal on November 15. The People's Committee previously assigned 23 local hotels, with a total of 2,640 rooms and 4,253 beds, as quarantine facilities for people who have been in contact with Covid-19 patients in the city. The 23 hotels have so far hosted about 106,237 people since June 1, 2020.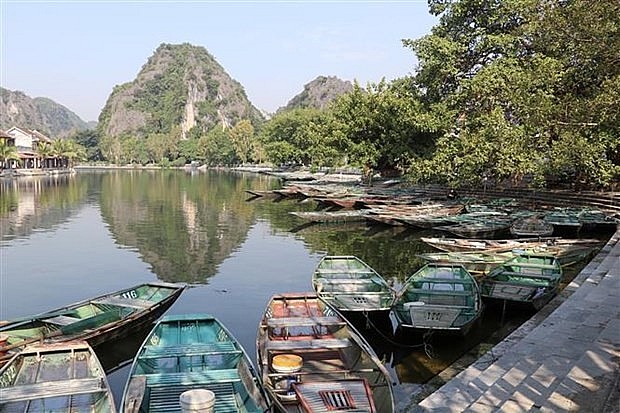 Photo: VNA
Tourism sites in Ninh Binh, Ben Tre open doors to local visitors
Tourism sites in the northern province of Ninh Binh began welcoming local visitors back on November 15 after a long closure due to the pandemic. However, as November 15 is Monday - a workday, these tourism sites were quite empty. To attract more visitors, the province will step up tourism promotion, and organize online tours to introduce them to the province's tourist attractions and products.
Also on November 15, the Mekong Delta province of Ben Tre launched a program to offer tours to 'green' (safe) zones in the "kingdom of coconut".
To date, 70 out of 162 travel units in the province have registered to resume operations. According to the provincial Department of Culture, Sports and Tourism, from November 15 to the end of 2021, Ben Tre will open its door to local holidaymakers and those from other Vietnamese localities. From January 2022 to December 31, 2022, it will begin welcoming foreign visitors back, depending on the pandemic situation.
Vietnam's total caseload currently stands at 1,045,397, of which 1,040,346 are the result of the fourth wave of infections that have swept the country since late April.
As of November 16, 100,862,898 vaccine doses have been administered in Vietnam. Over 36 million people are now fully inoculated, and almost 65 million people have received one dose of vaccine, according to VNA.
Just over 4,100 Covid-19 patients are in a serious condition, according to the Ministry of Health, with 366 requiring invasive ventilation and 11 on life support (ECMO).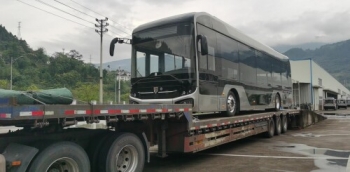 Economy
Ev Dynamics (Holdings) Limited is a pioneer and a prominent player in China's new energy commercial vehicles market, as well as a whole-vehicle manufacturer of specialty passenger vehicles and new energy passenger vehicles.