Vietnam Covid-19 Updates (October 20): New Cases Drop From Previous Day
As of October 11, the country had inoculated over 64.9 million doses of Covid-19 vaccines, with more than 18.4 million people now being fully vaccinated.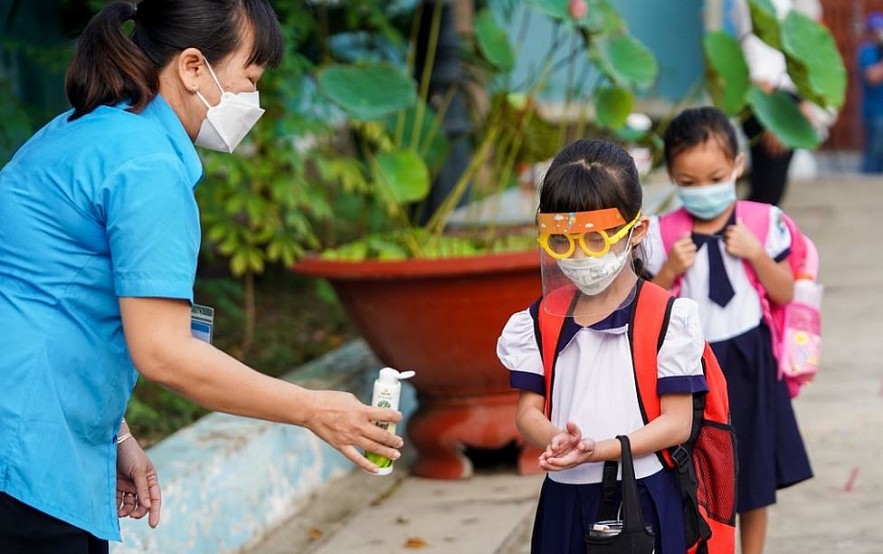 Photo: Zing News
Vietnam adds 3,034 Covid-19 cases to the national infection tally
A further 3,034 people were confirmed to be positive for the SARS-CoV-2 virus, thereby taking the national tally since the pandemic first hit the country back in early 2020 to 870,255, according to the Ministry of Health in its October 19 update. Ho Chi Minh City recorded the highest number of infections with 907, followed by Binh Duong province with 500 and Dong Nai province with 371.
The Health Ministry also reported a total of 1,866 recoveries on the same day. On the day, the country saw 75 deaths from the disease. According to the Ministry of Health's report, 3,522 patients nationwide are in serious conditions, with 509 requiring invasive ventilation and 21 on life support (ECMO).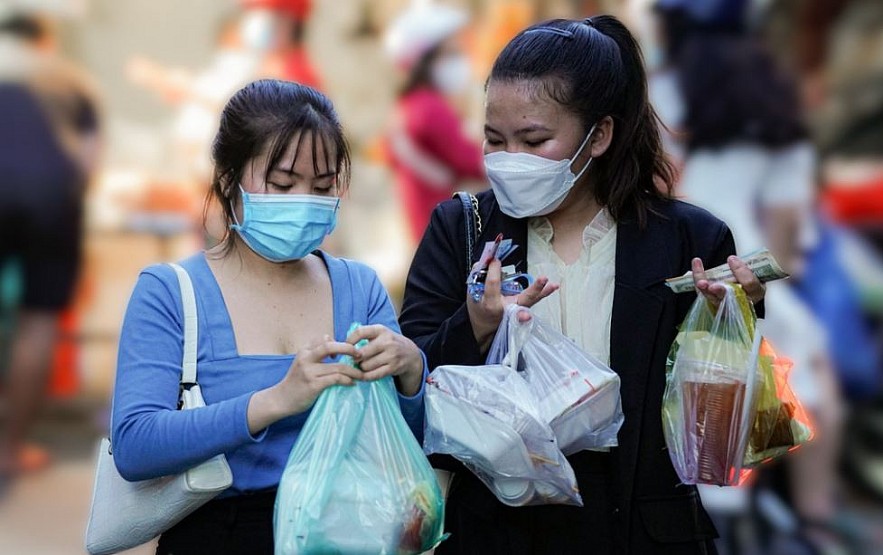 Photo: Zing News
Airlines allowed to increase the frequency of domestic flights from October 21
The Ministry of Transport announced on October 19 that it has built plans on restoring domestic flights in the period from October 21 – November 30 based on the outcomes of the pilot resumption of domestic flights from October 10-17. Accordingly, a maximum of six flights each way daily will be allowed on the routes connecting Hanoi – Ho Chi Minh City, Hanoi – Da Nang, and Da Nang – Ho Chi Minh City from October 21 – November 14, and the number will be raised to seven during November 15-30. On other routes, the maximum will be four flights each way per day.
The frequency of flights by each airline on each route will be increase by one per day on November 1 and 15 if the average seat occupancy of all airlines on the route during the previous 7 days reached at least 75 percent. During the pilot period from October 10-17, Vietnam Airlines, Vietjet Air, Bamboo Airways, and Pacific Airlines operated 193 flights on 17 routes to and from 17 out of 22 airports. The total number of passengers was over 12,900, of whom 49 percent flew with Vietnam Airlines, 32.5 percent with Vietjet Air, 15.6 percent with Bamboo Airways, and 2.9 percent with Pacific Airlines.
The Transport Ministry also set conditions for passengers from October 21, which require passengers to meet one of the three criteria, either having certificates for full vaccination for at least 14 days and no later than 12 months before departure, or recovery from Covid-19 no later than six months before departure, or testing negative to SARS-CoV-2 using RT-PCR and rapid antigen testing methods no later than 72 hours before departure.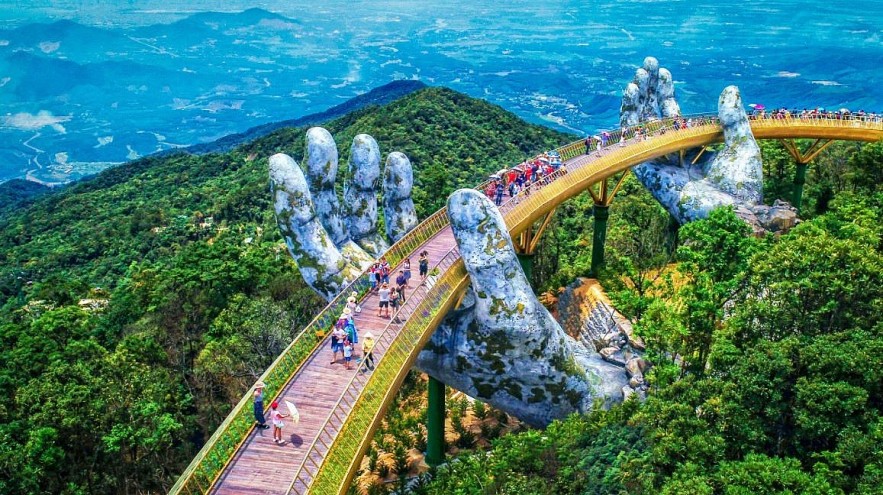 Photo: Top Ten Travel
Da Nang, Quang Nam ready to welcome international visitors back
With good performance in the Covid-19 combat, central Da Nang city and its neighboring province of Quang Nam are seeking permission to welcome international tourists back. Da Nang has experience in concurrently receiving people from abroad and ensuring pandemic prevention and control, he noted.
Da Nang is a tourism hub of the entire central and Central Highlands regions, but its tourism industry has been hit hard by the pandemic for the past almost two years. While 90 percent of travel companies have had to shut down temporarily, 80 percent or 42,000 people directly working in this sector, and hundreds of thousands of indirect workers have become idle. The tourism and service sectors, accounting for 64.3 percent of the local economy, have shrunk continually. Given this, the municipal People's Committee has proposed the Prime Minister permit the city to welcome foreign visitors back from November.
It expects this move will help Da Nang gradually recover tourism and achieve the "twin targets" of fighting Covid-19 and boosting socio-economic development. Tourism recovery is also hoped to fuel other sectors like transport, industry, trade, construction, and real estate while keeping the city attractive to travelers when other destinations around the world are also reopening. Local authorities asked for permission to serve foreign visitors in package tours or tour combos and hoped to receive 15,000 - 20,000 arrivals per month.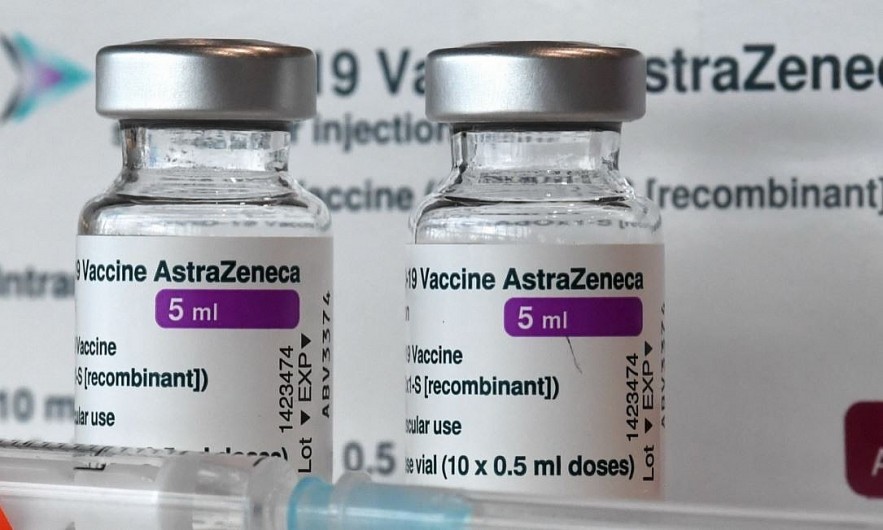 Photo: Nhan Dan
Vietnam receives Hungarian-donated Covid-19 vaccines, test kits
The Ministry of Health on October 19 received a batch of 100,000 doses of the AstraZeneca vaccine and 100,000test kits donated by the Hungarian Government to help Vietnam combat Covid-19.
At the reception ceremony, Deputy Minister of Health Truong Quoc Cuong appreciated the Hungarian Government, organizations, and businesses supporting the ongoing Covid-19 fight in Vietnam. He said the Ministry of Health will closely coordinate with agencies to ensure the vaccines and rapid test kits will be immediately distributed to localities to meet urgent pandemic prevention and control requirements. This batch of vaccines and rapid test kits were previously brought to Vietnam and stored at the National Institute of Hygiene and Epidemiology.
The Ministry of Health reported that it has received 92.6 million doses of Covid-19 vaccines, of which nearly 90 million doses have been distributed to agencies and localities for national vaccinations. Approximately 65 million Covid-19 vaccine doses have been administered nationwide, with 18.5 million people getting their second shot.
The average number of new cases nationwide over the past seven days has been 3,272 a day, while the national death rate has averaged at 83 a day. Since the fourth pandemic wave initially broke out back in late April, the country documented a total of 865,558 new infections, of which 792,029 patients have gone on to fully recover from the disease.
Most notably, two out of 62 provinces and cities have stayed free from the SARS-CoV-2 virus for 14 days, including Bac Ka and Hoa Binh. As of October 11, the country had inoculated over 64.9 million doses of vaccines, with more than 18.4 million people now being fully vaccinated.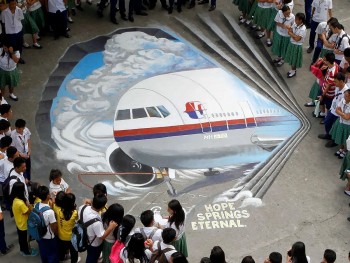 World
The world might never know what really happend when these planes went off the radar. Let's take a look at some of the unsolved mysteries of aircraft disappearances.