Vietnam Covid-19 Updates (September 21): Lowest Number of Daily Infections In A Month
The country has to date logged 695,744 Covid-19 cases, ranking 47th out of 222 countries and territories worldwide in terms of infections per one million people.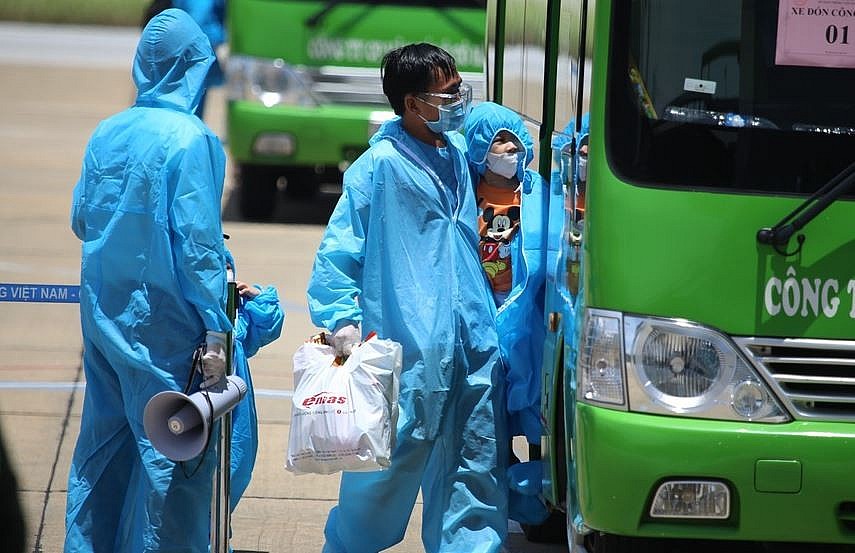 Photo: Zing News
Vietnam records the lowest number of daily Covid-19 infections in a month
Vietnam recorded 8,681 new Covid-19 infections, including 13 imported cases, in the past 24 hours to 17:00 on September 20, the Ministry of Health announced. The number of domestic cases was 8,668, down 1,357 infections as compared to the previous day. It also marked the lowest number of daily infections over the past month.
Ho Chi Minh City, which is the country's current largest pandemic hotspot, reported the highest number of infections with 5,171 cases. It was followed by neighboring Binh Duong province (1,410), Dong Nai (869), and Long An (268).
The remainders were detected in Tien Giang (211), Kien Giang (175), Dak Lak (113), An Giang (100), Can Tho (48), Quang Binh (35), Tay Ninh (32), Binh Thuan (28), Dak Nong (27), Binh Dinh (23), Khanh Hoa (19), Dong Thap (19), Quang Ngai (16), Phu Yen (15), Hau Giang (10), Ca Mau (10), Hanoi (9), Ninh Thuan (9), Bac Lieu (8), Ba Ria - Vung Tau (7), Binh Phuoc (5), Thua Thien Hue (5), Soc Trang (5), Vinh Long (4), Ha Nam (3), Da Nang (3), Quang Nam (3), Thanh Hoa (2), Tra Vinh (1), Lam Dong (1), Ben Tre (1), Quang Tri (1), Gia Lai (1) and Bac Ninh (1).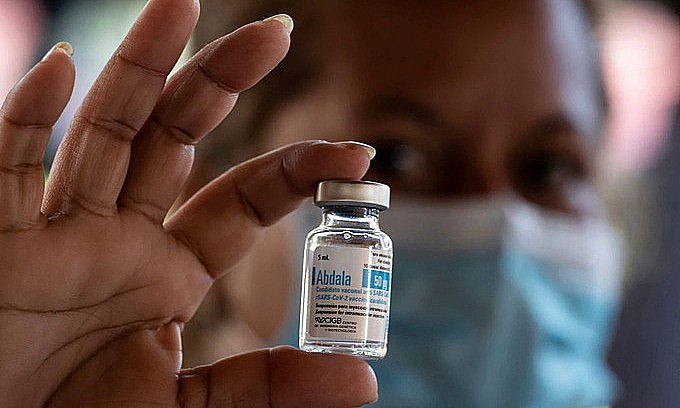 Photo: VN Express
Vietnam to purchase 10 million doses of Cuban vaccine
The Government has approved a Vietnamese pharmaceutical firm's proposal to purchase 10 million doses of the Abdala Covid-19 vaccine developed by the Centre for Genetic Engineering and Biotechnology (CIGB) in Cuba. In a resolution adopted on September 20, the Government assigned the Ministry of Health (MoH) to select bidders in a special case to get the vaccine as soon as possible for the national vaccination drive which is underway nationwide.
The MoH on September 18 conditionally adopted Cuba's Abdala vaccine for domestic use in Vietnam. Abdala has been developed by the CIGB and manufactured by the AICA Laboratories Company and Base Business Unit (BBU) AICA in Cuba. Each 0.5ml dose of the Abdala vaccine has 50mcg of recombinant protein vaccine containing the receptor-binding region (RBG) of the virus, which is prepared in the form of a suspension for intramuscular injection.
The Abdala vaccine is packaged in a box of 10 vials, each containing 10 doses with 0.5 ml per dose. Its approval for use locally comes after the Centre for Research and Production of Vaccines and Biologicals (POLYVAC) based in Hanoi requested that the MoH permit the vaccine to be used in the country. Abdala is the eighth vaccine that has been approved for emergency use in Vietnam.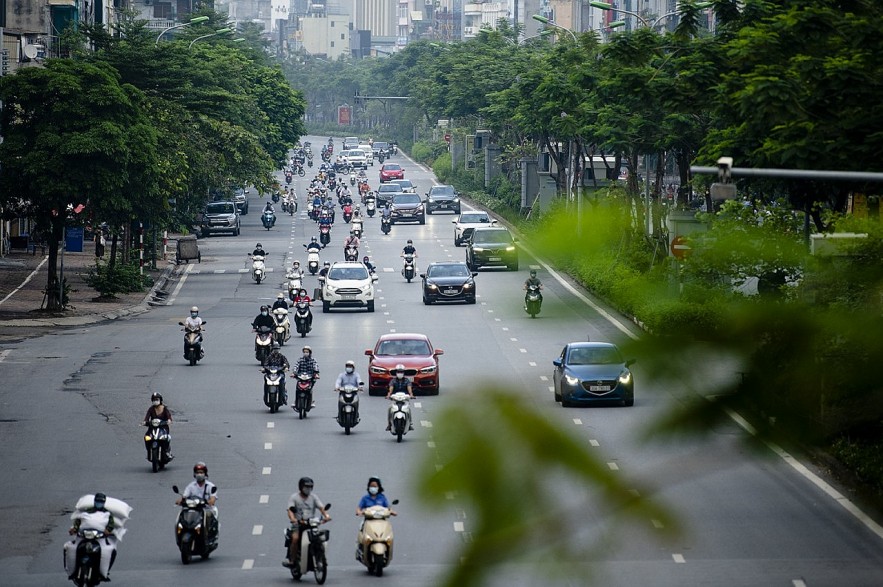 Photo: Dan Viet
Hanoi eases social distancing from September 21
The capital city will gradually ease social distancing measures starting on September 21, but top priority will be given to people's health, according to a document signed by Hanoi Mayor Chu Ngoc Anh on September 20 evening. The city will continue implementing Covid-19 prevention and control measures till all of its residents are fully vaccinated scheduled for November.
According to the document, all State agencies and businesses will arrange 50% of their workforce in their workplace; a large gathering of more than 20 people in the agencies will be banned, and a minimum distance of 2m must be ensured in the meeting room. The city will ban gatherings of 10 or more people outside offices, schools, and hospitals, and continue to suspend all religious activities in worship places, as well as all sports and recreational activities in public places.
It will continue to suspend teaching at educational and training institutions as well as some other business and service activities. The city will allow the resumption of services at shopping malls, garment and cosmetics outlets, hairdressers, vehicles, electronics, refrigeration, and home appliances repairs, and stationery shops. E-commerce service providers using online delivery services will also be allowed to resume operation. All food and beverage service establishments are required to offer takeaway services and close before 9 pm daily.
Hanoi will continue to suspend all public transport services, including inter-provincial transport. Hanoi will maintain disease control checkpoints at its gateways and patrol units in the city. To enter the city for business, individuals are required to make a medical declaration and comply with medical supervision and isolation measures.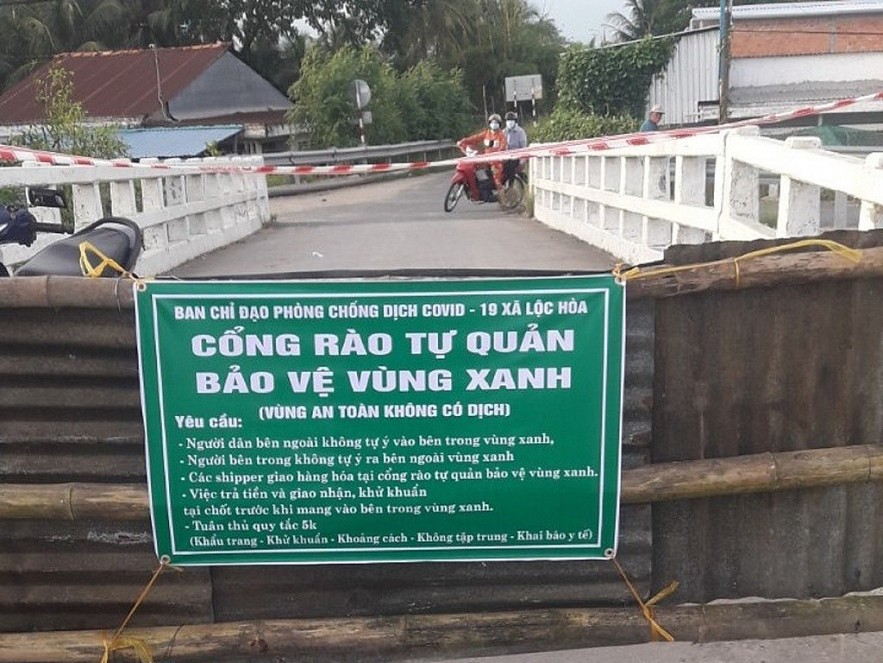 Photo: Thanh Nien
Ha Long reopens public beaches, outdoor sports activities
Ha Long Town in Quang Ninh Province lifted a swimming ban and allowed resumption of outdoor activities starting Sunday after bringing the local pandemic situation under control. The town of over 300,000 people has gone three months without community transmission of the novel coronavirus and 90 percent of its population aged 18 and above have got at least one dose of a Covid vaccine.
Football stadiums, gyms, fitness centers, and pool table services have been allowed to resume operations while observing pandemic prevention measures.
Around two hours east of Hanoi, the town is home to the famous Ha Long Bay, a UNESCO-recognized natural heritage site, and several attractive beaches. In August, provincial authorities had closed its beaches and suspended tourism activities more than a month after the resumption as the pandemic situation became "complicated." They plan to reopen intra-provincial tourism activities next month.
The country has to date logged 695,744 Covid-19 cases, ranking 47th out of 222 countries and territories worldwide in terms of infections per one million people. A total of 6,821 patients were given the all-clear from coronavirus SARS-CoV-2 on September 20, raising the total number of recoveries to 464,326.
The death toll rose to 17,305. A total of 34,553,590 doses of vaccines have been given to people so far, including 27,913,529 first shots and 6,640,061 second jabs.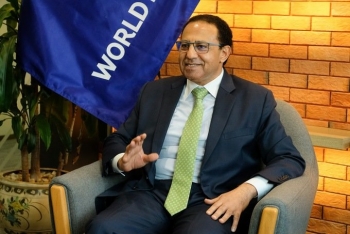 Economy
Vietnam's agriculture is transforming from quantity targets towards profit, environment and farmer income targets. Ahmed Eiweida, Vietnam Sector Leader for Sustainable Development (World Bank).