Vietnam Covid-19 Updates (September 19): Daily Count Down By More Than 2,000
Following the latest cases, the nation has documented a total of 677,023 positive Covid-19 cases since the beginning of the pandemic.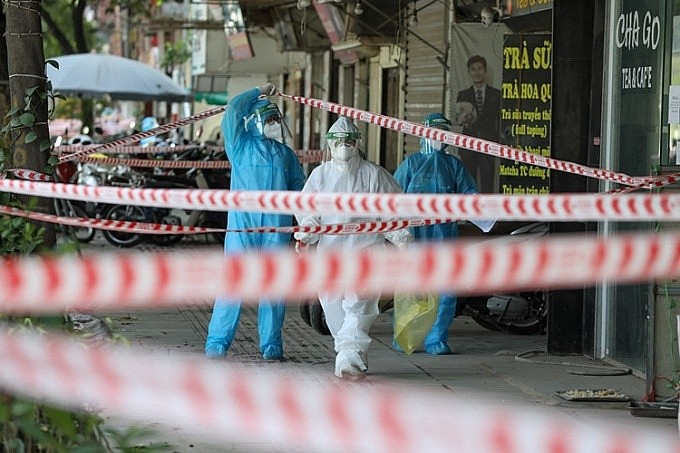 Photo: VN Express
Daily Covid count down by more than 2,000 to 9,373
The country recorded 9,373 new Covid-19 infections over the past 24 hours, a drop of 2,146 from the previous day, the Health Ministry reported on Sept. 18. Among the latest cases, there were 13 imported and 9,360 local infections.
Ho Chi Minh City continues to lead the way in terms of new cases with 4,237, followed by its neighbor Binh Duong province with 2,877. Other localities also recording high numbers include Dong Nai with 939, Long An with 236, Tien Giang with 197, and Kien Giang with 168.
The number of recoveries climbed to 448,368 after 14,903 people were declared free from the virus on the same day, according to VOV.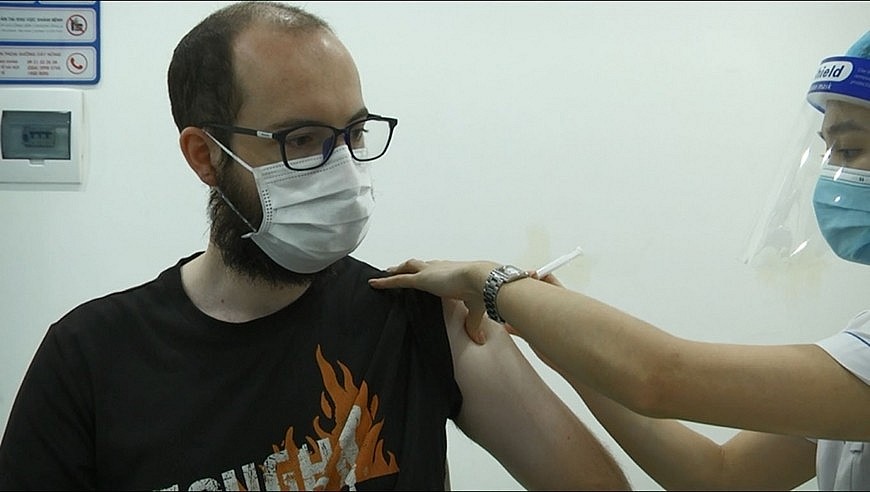 Photo: People's Army Newspaper
4,000 foreigners vaccinated in Hanoi
About 4,000 foreigners in Hanoi were vaccinated against the Covid-19 pandemic from Sept. 15-18. To fulfill the target of administering Covid-19 vaccines to all foreigners living, studying, and working in Hanoi, the capital city has instructed the medical center of Nam Tu Liem district to prepare for the inoculation.
Accordingly, the center has coordinated with the 115 Emergency Centre and Hanoi International Friendship Hospital JSC in the preparation work. The vaccination has been carried out at the My Dinh National Stadium in My Dinh 1 Ward, Nam Tu Liem district. As of September 17, nearly 97 percent of people aged 18 years old and above in Hanoi had received at least one shot of Covid-19 vaccines.
The municipal health department reported that the city registered 15 cases of Covid-19 on September 18 morning, including 14 at quarantine establishments and one in the community. The community infection was found in the Viet Hung ward, Long Bien district. Since the fourth wave of the pandemic broke out in Vietnam in late April, Hanoi recorded 3,901 cases, of which 1,597 cases were detected in the community.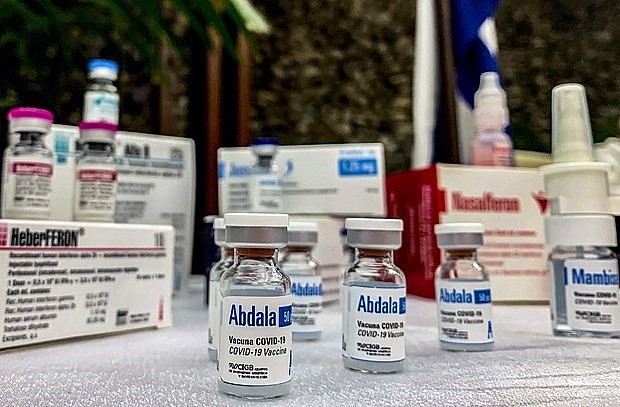 Photo: VNA
Vietnam approves Cuba's Abdala vaccine with conditions
The Ministry of Health on Sept. 17 approved conditions for the emergency use of Cuba's Abdala vaccine in Covid-19 prevention and control.
The vaccine by manufactured at the AICA Laboratories Company and Base Business Unit (BBU) AICA in Cuba. The Centre for Immunisation Vaccines Polyvac in Vietnam asked for permission for the vaccine to be used.
The Ministry of Health insisted on a number of conditions before granting approval. The ministry has stated that the Drug Administration of Vietnam is responsible for licensing the Abdala vaccine based on regulations for importation and quality management. The Department of Science, Technology, and Training have been given responsibility for selecting a unit that is qualified to evaluate the vaccine's safety and effectiveness. The General Department of Preventive Medicine is in charge of injecting the vaccine. And finally, the National Institute for Control of Vaccines and Biologicals is responsible for verifying and issuing certificates for the vaccine before it can be used.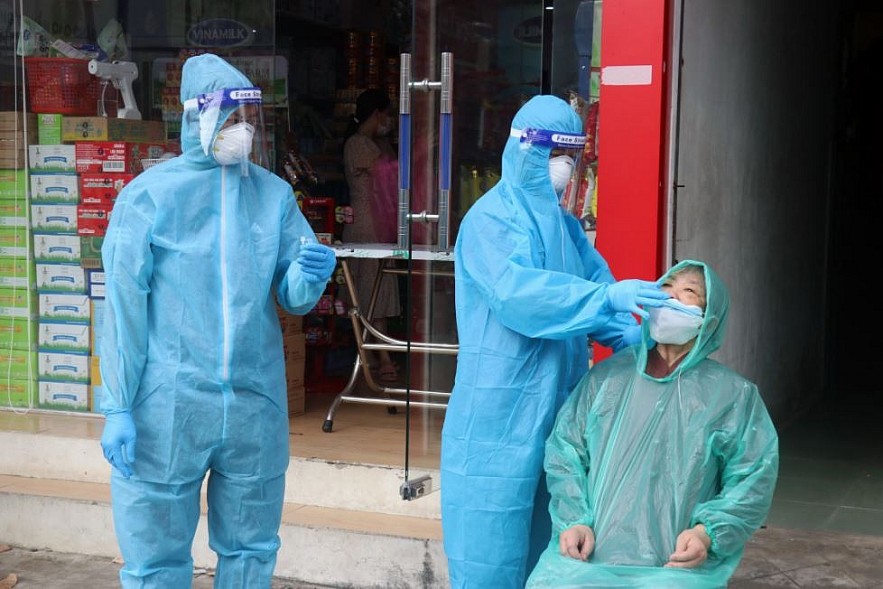 Photo: VNA
Government issues resolution to support businesses amid Covid-19
The Government has issued a resolution on supporting enterprises, co-operatives, and household businesses to be given the Covid-19 pandemic, with four groups of solutions. The resolution, issued on Sept. 9, requires drastically fighting against the pandemic and at the same time creating favorable conditions for enterprises, co-operatives, and business households to recover, maintain and develop production and business.
According to the resolution, the State will also carry out quality inspections, licenses, preserve, and organize free vaccinations. The resolution requires ensuring stable production, smooth, efficient, and safe circulation of goods, and overcoming supply chain disruptions. It asks to cut costs, as well as remove financial difficulties and cash flow for businesses, co-operatives, and business households. It also aims to create favorable conditions for laborers and experts.
This month, the Ministry of Labour, War Invalids, and Social Affairs directed localities to relax a number of regulations and conditions on granting, extending, and certifying permits for foreign workers to work in the country.
Following the latest cases, the nation has documented a total of 677,023 positive Covid-19 cases since the beginning of the pandemic, ranking 47th out of 222 countries and regions in terms of total infections, although it is 156th in terms of infections per one million people. On average, the country has been recording 10,723 daily cases for the week.
More than 33.5 million people have now been vaccinated against Covid-19, with more than 6.3 million people getting two shots.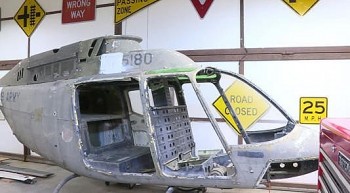 World
A piece of military history related to Vietnam is coming to life with a special project in a small Barton County townm in the US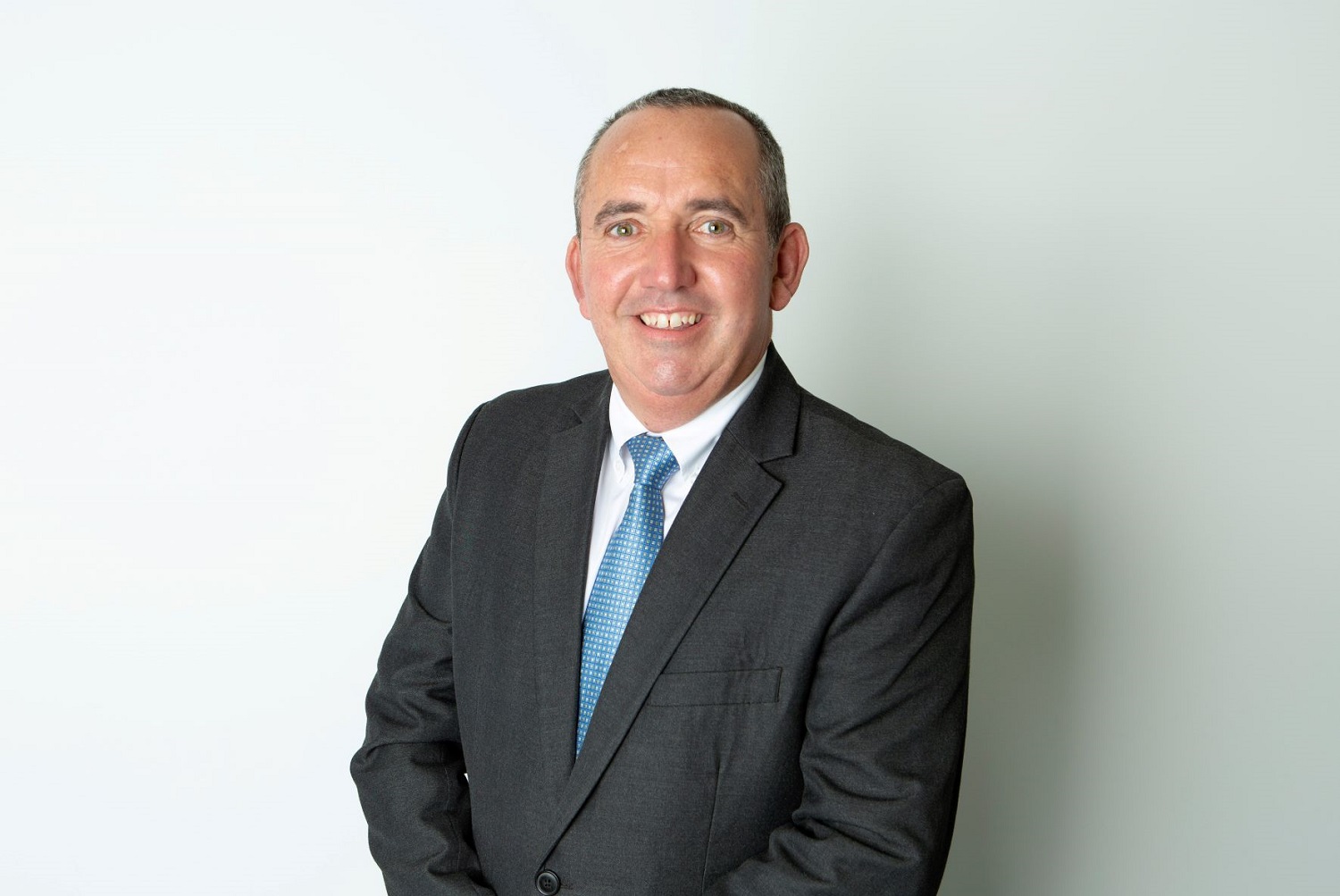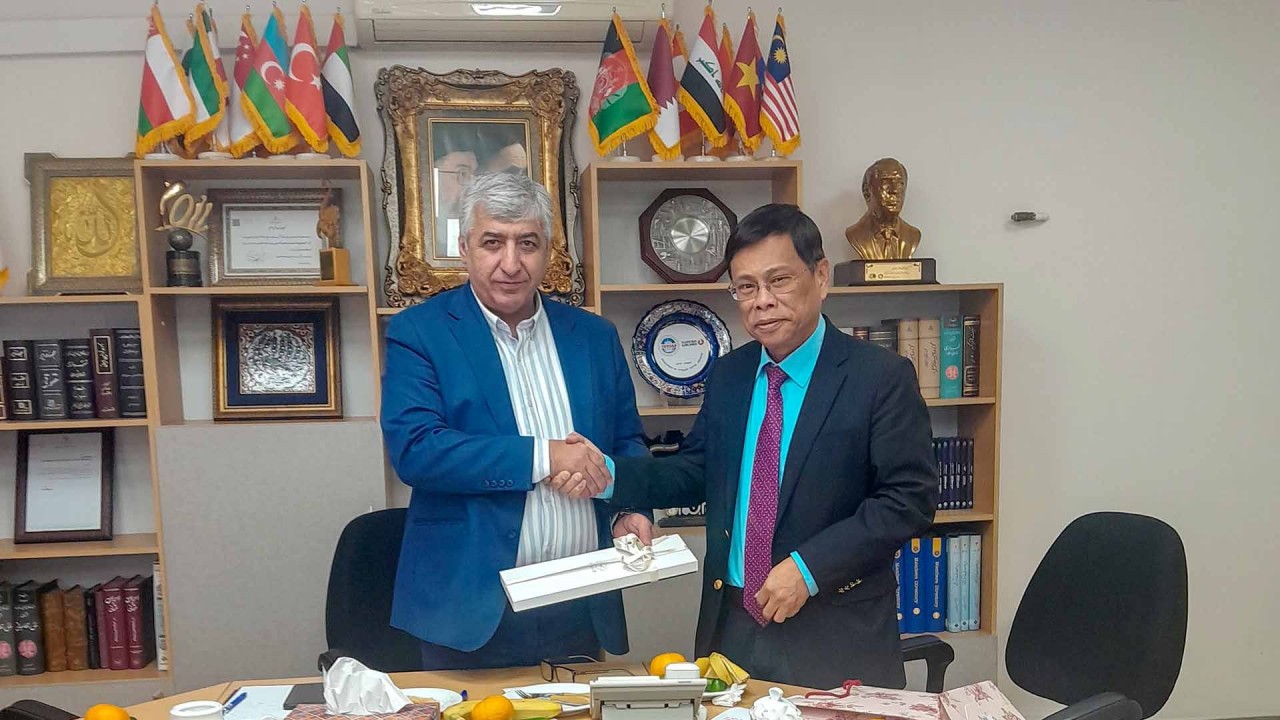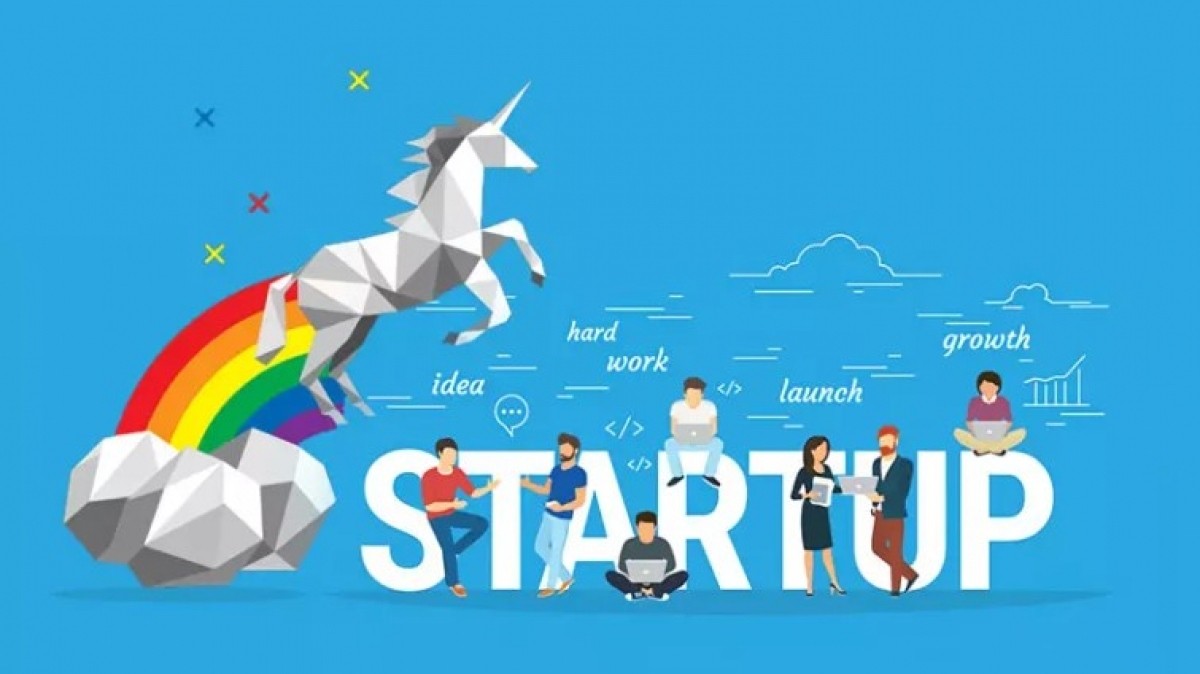 National
Vietnam News Today (Jan. 31): Vietnam joins "golden triangle of startups" in Southeast Asia; Vietnam Airlines Group serves 2.4 million passengers during Tet holiday; Con Dao among 16 best island vacations in the world; Vietnam to send 20 teams to VEX Robotics World Championship 2023.
January 31, 2023 | 06:19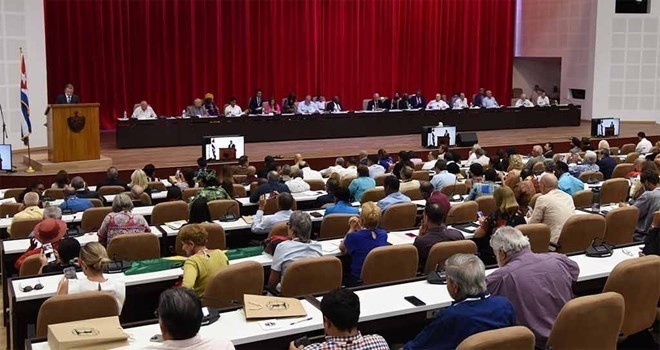 National
A Vietnamese delegation led by deputy head of the National Assembly's Committee for External Affairs Le Anh Tuan attended the fifth International Conference For World Balance in Havana on January 24-28.
January 30, 2023 | 14:47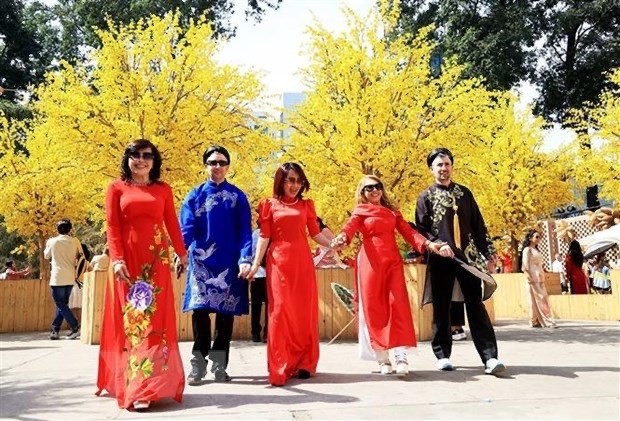 National
Vietnam News Today (Jan. 30): Vietnam's FDI projected to reap up to 38 bln USD in 2023; Cold wave grips northern Vietnam before drizzling rain falls; 2023 a promising year for tourism: official; High lunar New Year shopping and travel demand fuels CPI in January.
January 30, 2023 | 06:00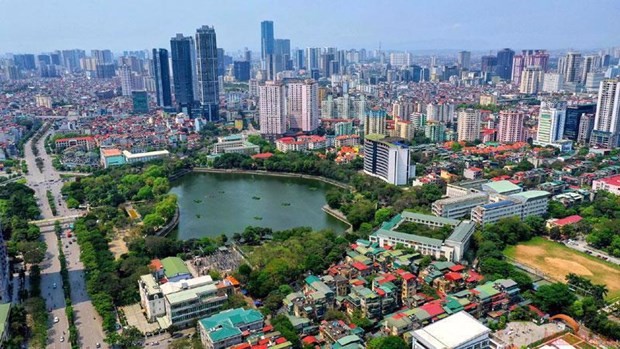 National
Vietnam News Today (Jan. 29): Quang Ninh: Cross-border trading with China resumed after Tet; Hanoi in the world's top three culinary destinations: Tripadvisor; Intertwined opportunities, challenges for Vietnam's economy in 2023; Supermarkets, traditonal markets gradually resume normal operations amid abundant supply.
January 29, 2023 | 06:45