Deputy Prime Minister and Foreign Minister Pham Binh Minh had a phone talk with US National Security Advisor Robert O'Brien on January 15. (Photo: TG&VN)
During the talk, Deputy Prime Minister, Vietnam's Foreign Minister Pham Binh Minh, and US National Security Advisor Robert O'Brien welcomed the flexible effort of the two countries on holding the 25th anniversary of diplomatic relations celebration in the face of the COVID-19 pandemic.
The two sides assessed that the bilateral relationship is in a period of comprehensive and robust development in many fields. At the same time, both sides agreed to continue promoting the development of the Vietnam - US Comprehensive Partnership in depth, on the basis of respect for each other's independence, sovereignty, territorial integrity, political institutions, and mutual benefit.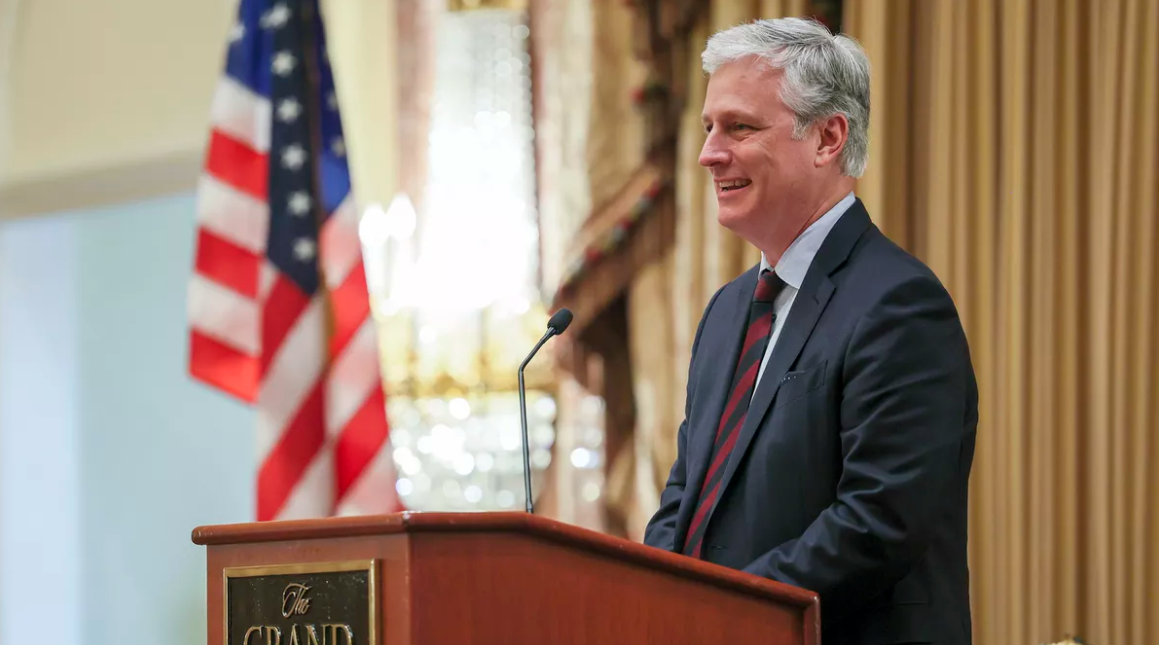 US National Security Advisor Robert O'Brien. (Photo: ABC)
On this occasion, Vietnam's Deputy Prime Minister, Minister of Foreign Affairs highly appreciated the National Security Advisor, Trade Representative, and US Secretary of State for acknowledging the concerns of the business community of the two countries in the process when The United States Trade Representative (USTR) conducts an investigation of Vietnam's timber and monetary policy in accordance with Article 301 of the 1974 United States Commercial Law.
For his part, US National Security Advisor Robert O'Brien affirmed that the United States supports a "strong, independent, prosperous" Vietnam, which plays an increasingly important role in the region, making a positive contribution to regional and international peace, stability, cooperation, and development.
Mr. O'Brien highly appreciated Vietnamese ministries and agencies for the recent cooperation with US counterparts as well as coordinating with USTR in the consultation process within the framework of case 301. He as well affirmed that the two sides' active dialogue has contributed to promoting stable commercial relations, bringing benefits to businesses and people of both countries.
Valerie Mai