Vietnamese Egyptian earns millions of dollars from farming in desert
Starting everything from scratch, Lien and her Egyptian husband turned the dry desert into yieldful farming areas. After years of diligence, the couple now makes a fortune and is planning to expand their business.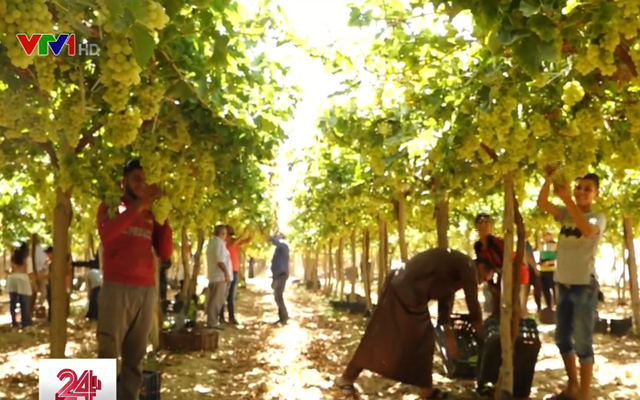 Lien and Fahim's fruitful grapes on desert land (Photo: VTV)
Hoang Thi Bich Lien was born and raised in Vietnam. As she moved to Hungary in 1997 for labor purposes, little did she know she would find her life partner in a far-away country.
Fahim, an Egyptian man 5 years younger than Lien fell in love with the beauty of the Asian woman. Sincere love helped the couple overcome the barriers in language, culture, religion and age. They got married in 1998 and decided to settle down in Kafr el-Sheikh province, Fahim's hometown in Egypt. The couple has 8 children in total.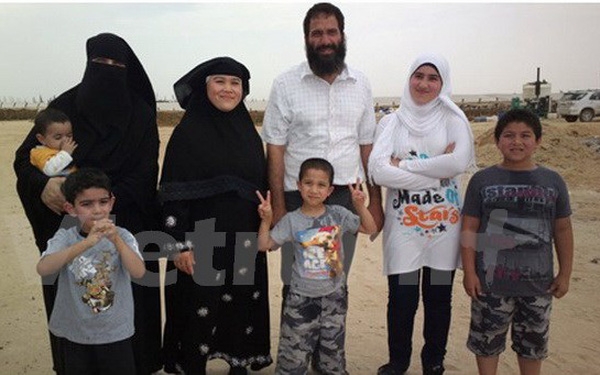 Lien's family (Photo: Vietnam Plus)
Kafr el-Sheikh is one of the driest and most inhospitable lands in the North African country. Average annual rainfall stands at just under 2 millimeters.
Lien and Fahim first bought products and sold them to dealers in Hungary with the accumulated money. They also borrowed money to buy 20ha of desert land in Menoufia province to do a risky business – farming on the seemingly driest terrain with virtually no water available. Given such an inhospitable condition, knowing how to exploit and use the water sources effectively is the foremost prerequisite.
Lien and Fahim invested in a 24-hour underground water exploitation station, a water pipe system stretching down some 200m underground. A 5-meter-deep geotextile-lined lagoon that can store 10,000 cubic meters of water is used both for irrigation and fish farming. Besides, hundreds of small water pipes pump water to each tree stump.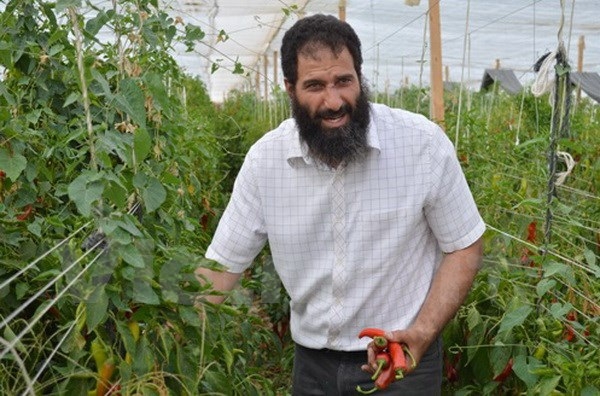 Fahim (Photo: CafeBiz)
45ha of dry, supposedly useless desert land is now a green farming field, with oranges, grapes, lemons, sweet peppers are the main crop. Besides artificial fish ponds, there are areas for poultry raising.
The business flourished, the couple could pay off all the debt, acquire properties including a house and a car.
The couple also opened a company specializing in exporting vegetables and fruits to the European market.
The farming area now has been expanded to over 120ha, including specialized farming areas, packing workshops, and accommodation for workers.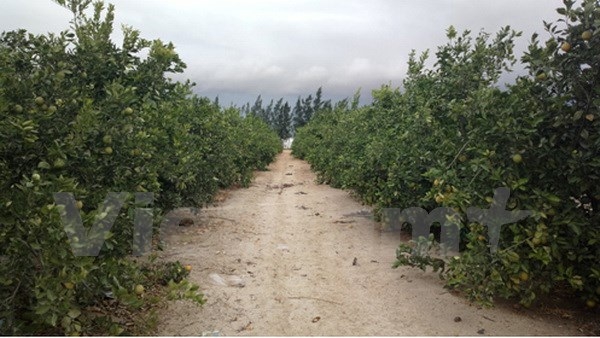 Orange is another major crop (Photo: Vietnam plus)
Roughly 50 workers are on duty during the summer months. Meanwhile, the number is threefold during peak months.
By 2013, Lien and Fahim's revenue had amounted to 1.7 billion USD. The couple is planning to expand their business and exploiting more desert land.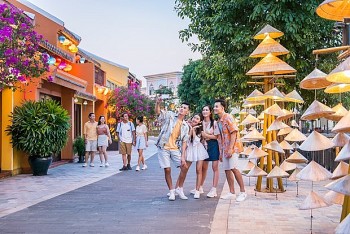 Viet's Home
Currently, many high-end resorts in Sapa and Phu Quoc are already more than 90% full during Tet. Most of the tourism units in the localities that are "hot spots" have reopened.