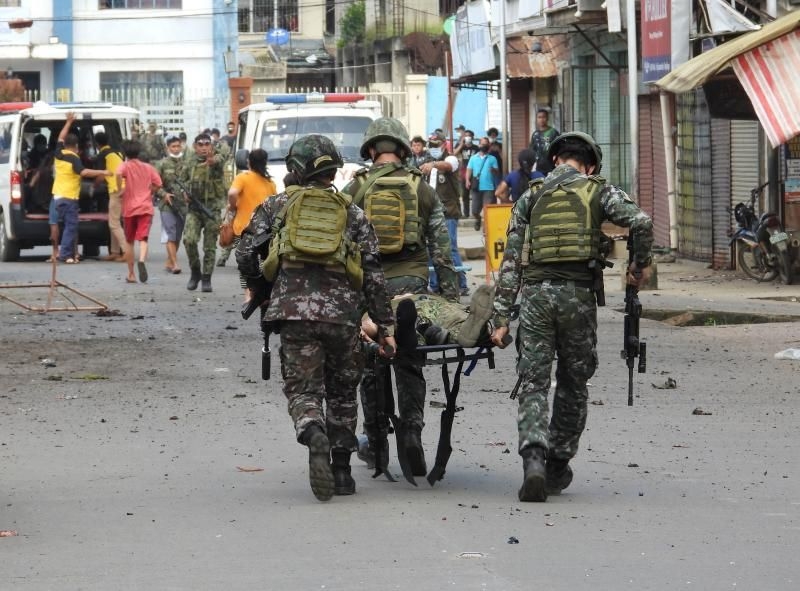 Soldiers stretching away a comrade after an improvised bomb exploded next to a military vehicle in the town of Jolo on Sulu island on Monday (Aug 24). Source: AFP
Vietnam's Prime Minister Nguyen Xuan Phuc has sent a message of condolences to his Filipino counterpart Rodrigo Roa Duterte over the terrorist attack killing at least 15 people and wounding dozens — including soldiers and police.
Deputy Prime Minister and Foreign Minister Pham Binh Minh also offered condolences to Filipino Foreign Secretary Teodoro Lopez Locsin.
Hang extended deep condolences to the Government and families of the victims, sayign Vietnam strongly condemned terrorist bomb attacks and expressed her belief that the perpetrators will be duly punished.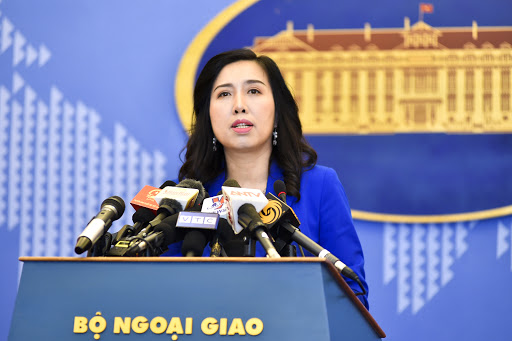 Foreign Ministry Spokesperson Le Thi Thu Hang
The attack happened in Jolo in Muslim-majority Sulu, where government-backed security forces have long been fighting the Abu Sayyaf group, an armed group that has allied itself with the Islamic State of Iraq and the Levant (ISIL).​​​​​​
As of Monday night, authorities said at least 15 persons, including seven soldiers, were killed while 77 individuals were wounded in the explosions.
Police reports showed that the first explosion took place at 11:53 am (local time) in front of a grocery store in Barangay Walled City in Jolo while the second blast happened at 1 pm about 100 meters away from the first explosion.
Monday's explosions come after the arrest earlier this month of an Abu Sayyaf leader on the southern island of Mindanao.
Security forces had been on alert for possible reprisal attacks after detaining Abduljihad Susukan, who is accused of kidnapping and beheading several foreigners.
He has been charged with 23 murders, five kidnappings and six attempted murders, police have said.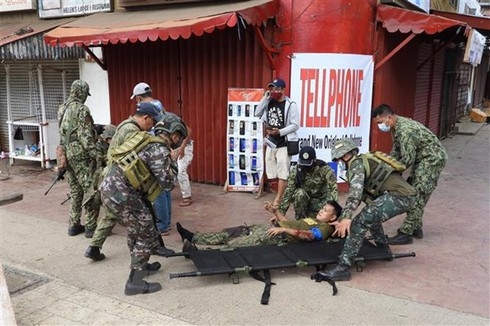 Soldiers stretching away a comrade in Jolo following the deadly attacks. Photo: AFP
President Rodrigo Duterte's spokesman Harry Roque condemned the "dastardly attacks" and issued condolences to the families and loved ones of those killed.
"We call on the residents of Jolo to stay vigilant and report suspicious personalities and unattended items in their areas," Roque said.
The Philippine Coast Guard issued a "red alert" for Sulu and several other areas in the restive south as it assists the military and police in responding to the incident.
The explosions happened near a Catholic cathedral in Jolo where two suicide bombers blew themselves up in January 2019 killing 21 people. It was blamed on a group linked to Abu Sayyaf./.
Hannah Nguyen