Support Vietnam's most vulnerable in coronavirus crisis
In response to pressure caused by COVID-19, 60 emergency food packages was donated to Blue Dragon Children's Foundation by the Taiwan Fund for Children and Families, which will be distributed to 60 families identified as being vulnerable and needing assistance in Hanoi.
The parcels were delivered to vulnerable people.
The Vietnamese government announced on March 31 afternoon that people are requested to stay at home and should only go outside for "essential needs," for the next 15 days to stop the coronavirus pandemic.
During the hours following the announcement, Blue Dragon has been focused on ensuring all families have everything they will need to get through this difficult time.
With the donations from the Taiwan Fund for Children and Families, Blue Dragon is delivering those emergency food parcels to more than 50 people who don't have access to food or support as a result of the lockdown measures.
Since COVID-19 began, the number of families needing food staples and basic items has almost doubled in Hanoi alone. Approximately 100 more families in remote areas are likely to need food aid now and in the coming weeks. If you are in a financial position to do so, you can consider making a donation to directly support people who remain highly vulnerable during the crisis. See further guidance on here.
The National Institute of Hygiene and Epidemiology reported four new cases of COVID-19, raising the total to 222 as of 6am on April 2.
As many as 68,184 labourers had lost their jobs or been affected amid the COVID-19 pandemic as many enterprises in Hanoi have been forced to scale down production or temporarily suspended operations, the municipal Confederation of Labour announced on April 1.
Figures from the organisation showed that by March 30, up to 3,017 enterprises in Hanoi had been seriously affected by the COVID-19 pandemic. Of them, 741 have been forced to suspend operations, leaving tens of thousands of labourers unemployed.
Nearly 40,000 teachers and staff at private schools have also had their incomes lowered due to the pandemic./.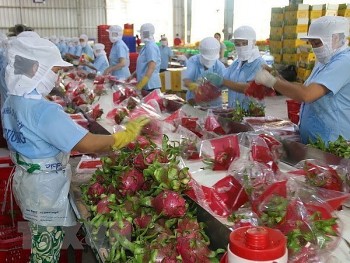 Make in Vietnam
Denmark and Vietnam strengthen cooperation in production, certification and management of organic products