Vietnam hopes IAEA continues pandemic response support
Ambassador Nguyen Trung Kien expressed his gratitude to the IAEA and Director General Grossi for supporting Vietnam in applying nuclear technology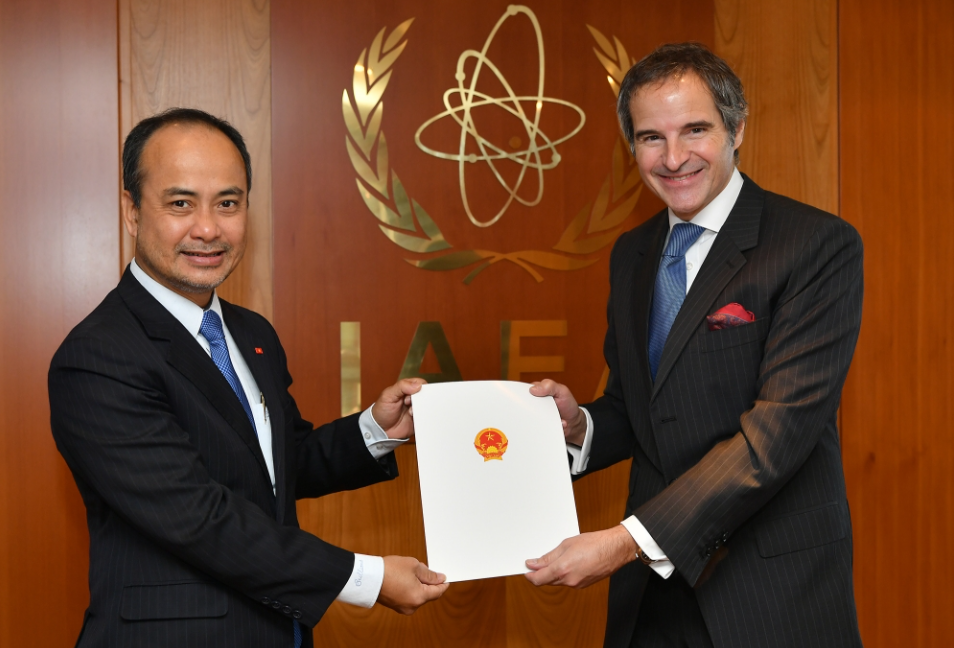 Ambassador Nguyen Trung Kien, permanent representative of Vietnam to the International Atomic Energy Agency, presents his credentials letter to IAEA Director General Rafael Mariano Grossi. (Photo: TG&VN)
On June 3, Ambassador Nguyen Trung Kien, permanent representative of Vietnam to the International Atomic Energy Agency presented a credential letter to IAEA Director General Rafael Mariano Grossi.
Ambassador Nguyen Trung Kien expressed his gratitude to the IAEA and Director General Grossi for supporting Vietnam in applying nuclear technology in many essential fields such as community health care, cancer treatment, and improvement in agricultural products.
Kien emphasized the provision of equipment, biological products, and training to improve Vietnamese experts' capacity on nuclear technology application to Covid-19 diagnosis and detection, which had effectively supported Covid-19 prevention in Vietnam.
Vietnam hopes that the IAEA will continue to offer support in responding to the pandemic.
Regarding two projects recently proposed by the IAEA, which are the Zoonotic Disease Integrated Action and the NUclear TEChnology for Controlling Plastic Pollution , Kien said the initiatives were launched at a time when the international community was facing increasing challenges posed by the pandemic and environmental pollution.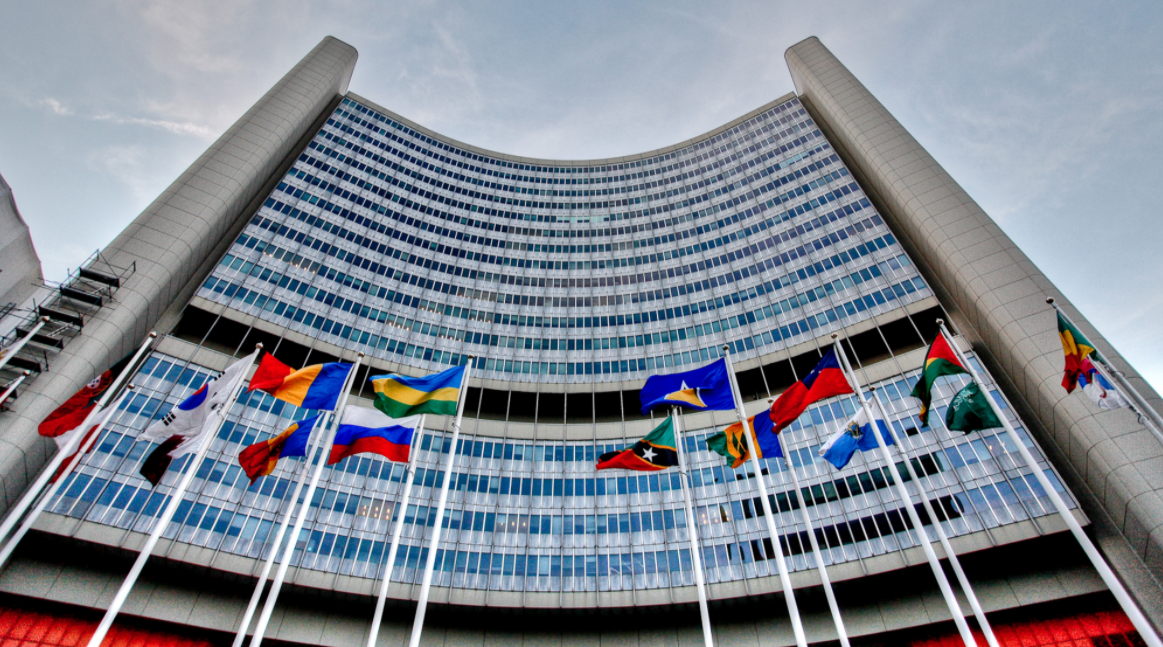 The International Atomic Energy Agency headquarters. (Photo: IAEA)
Vietnam believes that the two projects will contribute to solving global problems, helping to affirm nuclear technology's role in sustainable development.
The Vietnam ambassador sent a letter from Vietnam's Minister of Science and Technology Huynh Thanh Dat to Grossi and emphasized Vietnam's commitment to cooperate with the IAEA to implement the projects.
Grossi thanked Vietnam's past cooperation and reaffirmed his desire to deepen the relationship between the IAEA and Vietnam, especially in nuclear technology application.
Grossi said he was committed to supporting Vietnam in technology transfer, training, and capacity building; thereby helping Vietnam become one of the nuclear technology application centers in Southeast Asia.
On May 31, as the newly appointed Vietnamese Ambassador to the Republic of Austria, Kien presented a credentials letter from State President Nguyen Xuan Phuc to Ambassador Enno Drofenik, head of the Austrian ministry's protocol department
Nguyen Trung Kien and Enno Drofenik agreed to work closely to promote bilateral foreign activities for the 50th anniversary of diplomatic relations between Vietnam and Austria (1972-2022).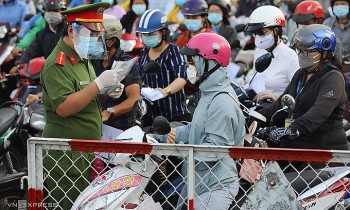 National
Vietnam News Today (September 26): Vietnam, Germany foster 10-year strategic partnership; HCM City plans to remove barriers, travel permits by end-September; 41% of Vietnamese adults vaccinated against Covid-19; Transport ministry outlines domestic flight resumption phases.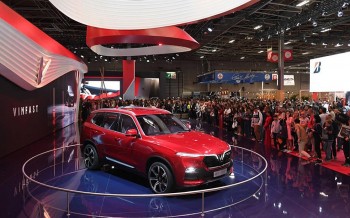 Economy
Vietnam's first homegrown car manufacturer Vinfast plans to focus on more countries to expand its European strategy.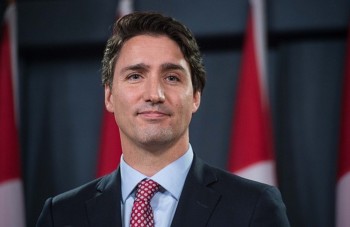 World
Justin Trudeau, the son of the late Canadian prime minister Pierre Trudeau followed in his father's famous footsteps in 2015 and became Canada's prime minister. This article will help you have a more thorough inside of him