Vietnam mulls over early vaccine passport scheme, int'l flight resumption
Officials are considering the implementation of Covid-19 vaccine passport scheme and resumption of international flights later this year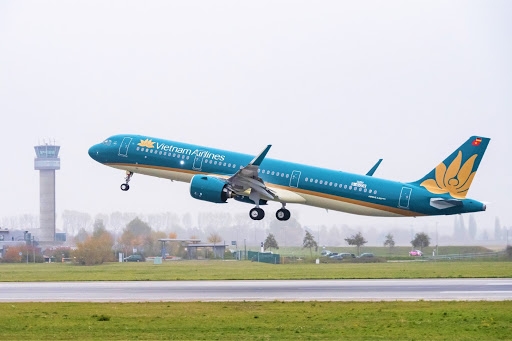 Photo: Vietnam Airlines
The Vietnam Aviation Business Association (VABA) has proposed early implementation of the "vaccine passport" scheme, saying it would alleviate difficulties for the industry and hasten its recovery.
"We propose that the government relaxes travel and quarantine restrictions as well as immigration policies for vaccinated people," the association says in its proposal.
The government should plan to resume international flights soon, it adds.
Several countries in the E.U. have recently approved vaccine passport schemes. Vietnam plans to trial its vaccine passport program in July in the northern province of Quang Ninh, reducing the quarantine period for vaccinated or recovered foreign arrivals to seven days, VNE reported.
VABA also proposes low-interest loans to aid the recovery of carriers in the country, which has been hard hit by pandemic imposed travel bans and restrictions. The proposal mentions 12-month loans of VND5-6 trillion ($217-260 million) for each airline.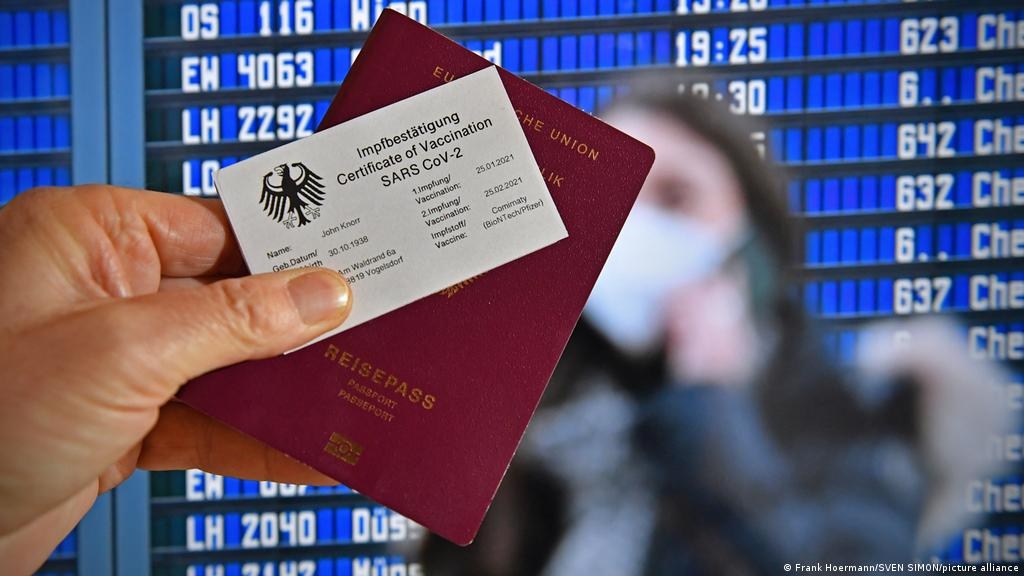 An EU vaccine passport. Photo: DW
Meanwhile, the Civil Aviation Authority of Vietnam (CAAV) has also been considering the resumption of flight routes between Vietnam and Northeast Asia and Europe later this year.
A CAAV representative said Monday that they expect Covid-19 vaccination rates in Vietnam and the rest of the world, especially in important aviation markets for Vietnam like Northeast Asia and Europe, would increase greatly in the second half of 2021.
This would enable the achievement of herd immunity, becoming an important step to the gradual reopening of international flight routes in the third and fourth quarter, as reported by RV Article.
The domestic aviation market is also expected to recover in the third quarter, with over 70 million passengers expected, the representative said.
Back in March, the CAAV had proposed the reopening of international flight routes in stages, where certain flights could resume this September under a "vaccine passport" program, which allows a shortened quarantine period for eligible entrants. A maximum threshold of seven such flights per week was proposed.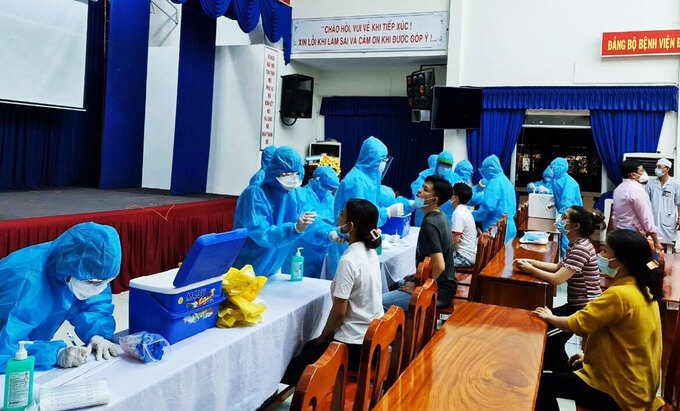 Medical staff take samples for Covid-19 testing at Sa Dec General Hospital, Dong Thap, southern Vietnam. Photo: VNE
Vietnam is now working on a vaccine passport scheme that would allow fully vaccinated entrants to enter certain regions like Quang Ninh and Phu Quoc with their centralized quarantine period shortened to seven days.
On June 30 morning, Vietnam recorded an additional 102 new Covid-19 cases, including 94 domestic and eight imported. Among the domestic cases, 54 were detected in Ho Chi Minh City, 14 in Hung Yen, 11 in Bac Giang, eight in Ha Tinh, three in Bac Ninh, two in Hai Phong, and one each in Dong Thap and Lang Son.
Two deaths were also reported, marking the 77th and 78th Covid-related fatalities in the country.
Vietnam has recorded 13,147 local Covid-19 cases in 50 of its 63 cities and provinces since the new wave started on April 27.
Bac Giang leads with 5,693 cases, followed by Ho Chi Minh City with 3,653.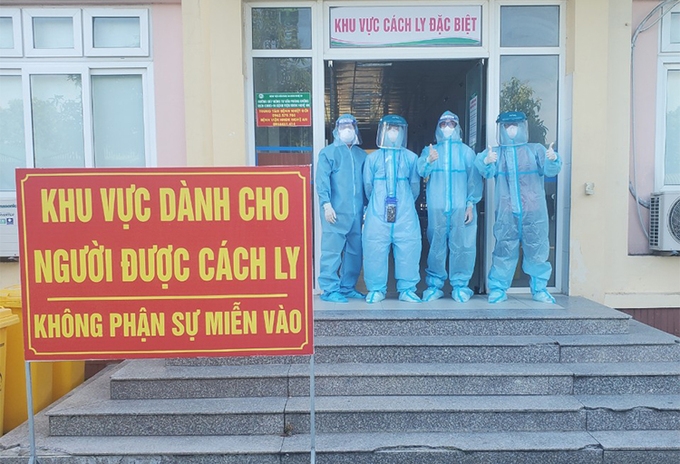 Nghe An - based Tropical Hospital is treating hundreds of Covid-19 patients. Photo: VNE
Since the beginning of the pandemic, the country has recorded 16,507 patients, and 6,764 of them have recovered and 80 have died. The two latest deaths were recorded Tuesday night, of an 85-year-old woman in Ho Chi Minh City and a 64-year-old woman in Bac Giang, both with underlying conditions including stroke and diabetes.
Nearly 3.6 million people in the country have received Covid vaccination, including 182,481 fully vaccinated with two shots.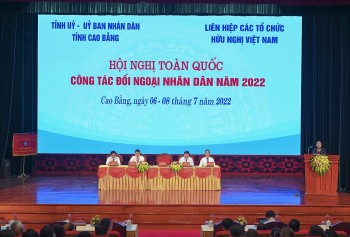 Friendship
During the event, many important issues will be discussed, and constructive suggestions and solutions will be provided to promote more effective people-to-people diplomacy operations.