Vietnam News Today: Continue to bring stranded Vietnamese abroad home
Vietnamese people are returning to the constant every life and the government decided to gradually lift social distancing and restrictions as the country basically brought the COVID-19 pandemic under control. Besides, many Vietnamese people stranded abroad due to the pandemic are received the best support from the Vietnam Ministry of Foreign Affairs and other relevant agencies in Vietnam and in foreign countries to repatriate as soon as possible. 
Stranded Vietnamese continued to be brought home
On May 6, as many as 240 Vietnamese citizenswere brought home from France. The flight was arranged by the Vietnamese Ministry of Foreign Affairs, Vietnamese Embassy to the UAE, Vietnam Airlines, and French authorities.
240 citizens are mainly children under 18 years old (some children under 14 years old), the elderly, people with underlying medical conditions, and international students who have no accommodation. Before boarding, all passengers had body temperature checked, declared health status and had to use masks. Many passengers have equipped themselves with medical protective clothing to wear throughout the journey.
In another move, VOV cited the Vietnam Ministry of Foreign Affairs as announcing it is working closely with relevant agencies to bring stranded Vietnamese citizens in the US home.
The national flagship air carrier has completed all necessary procedures at the request of the United States and is expected to operate the special flight on May 7.
Vietnam's GDP growth targets at over 5% in 2020
Vietnamese Prime Minister Nguyen Xuan Phuc in a regular government meeting on Tuesday called all sectors to join hands to resume economic operation and strive for over 5% of Gross Domestic Products (GDP) in 2020.
He also added that the government would not accept an economic expansion of 2.7 percent as previously forecast by the International Monetary Fund (IMF) and inflation must be kept under 4% this year.
Five key tasks to gain the targest inluding attracting FDI, boosting exports, enhancing public investment, attracting private investment, and promoting domestic consumption, the premier elaborated.
Photo contest held to to celebrate the 1010th anniversary of Thang Long-Hanoi
Illustrative photo by Nhandan.
The Hanoi's Association of Photographic Artists has launched a photo contest entitled "Hanoi – Trust and Hope" to mark the 1010th celebration of the rising land Thang Long- Hanoi, according to VNA.
The themes should include the city's defence and security and international integration as well as people's daily lives and cultural practices.
Notably, the organising board welcomes photos highlighting the fight against COVID-19, particularly efforts made by the Party, State, Government, local authorities and the people of Hanoi city over the past few months. The event will last until August 20.
Nearly VND12.4 trillion spent to support people affected by COVID-19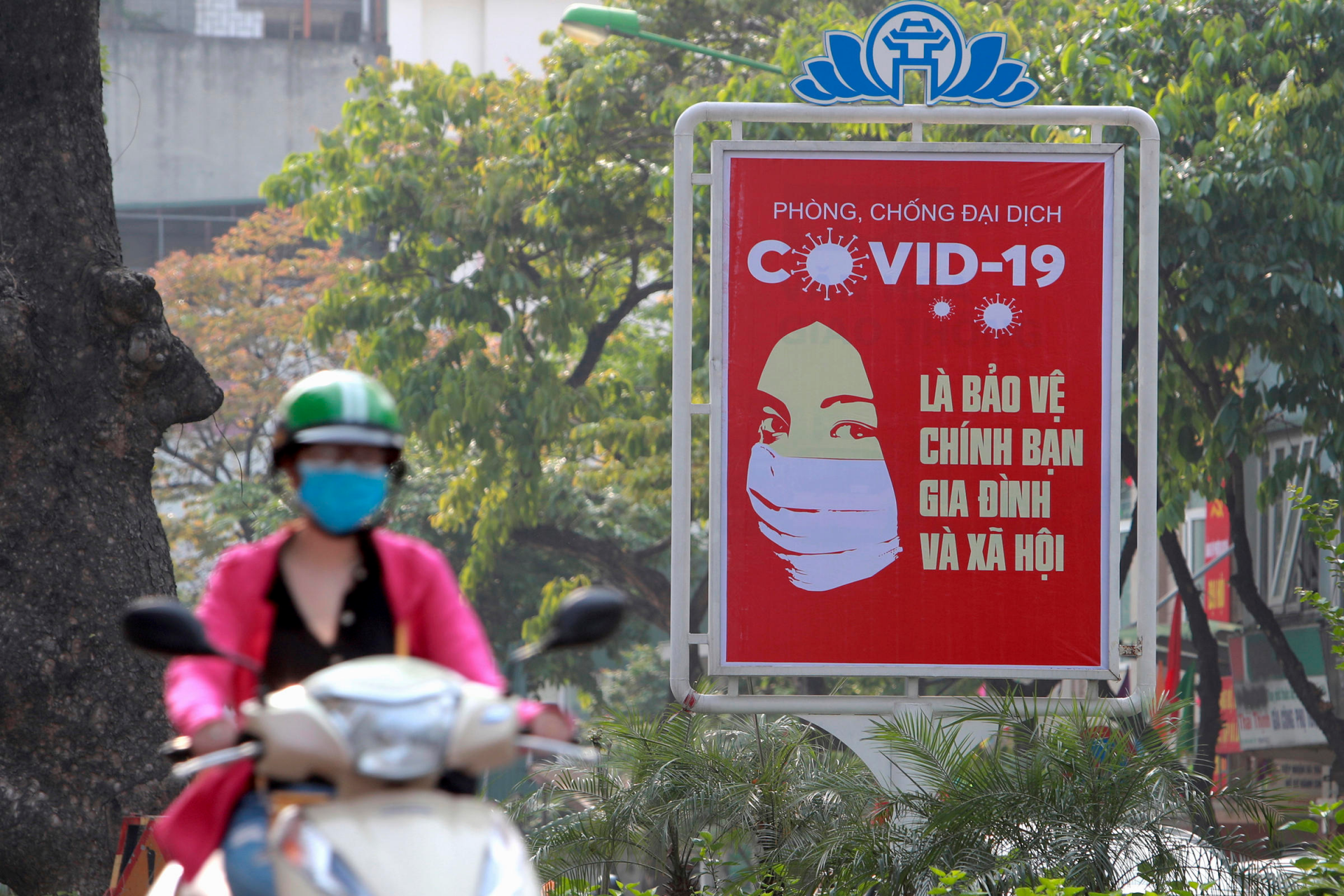 Illustrative photo by Hau Dinh/AP.
Nearly VND12.4 trillion has been disbursed from the Government's VND62 trillion bailout package to support people affected by the COVID-19 pandemic nationwide, Nhan Dan reported.
The cash payments benefited more than 12.34 million people across 63 provineces and cities, including national contributors, social policy beneficiaries, poor and near-poor households.
The disbursement of the relief packages has also been accelerated in other localities, and the work is expected to be completed by May 15.
The relief package is an unprecedented move of great significance amidst the COVID-19 outbreak.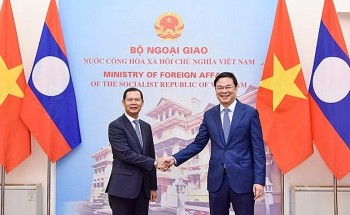 National
Vietnam News Today (Nov. 27): Additional 427 Covid-19 cases confirmed on November 26; Vietnam records boom in number of Japanese restaurants nationwide; Seventh Vietnam-Laos political consultation held in Hanoi; Conditions in place for Vietnam to boost wellness tourism.