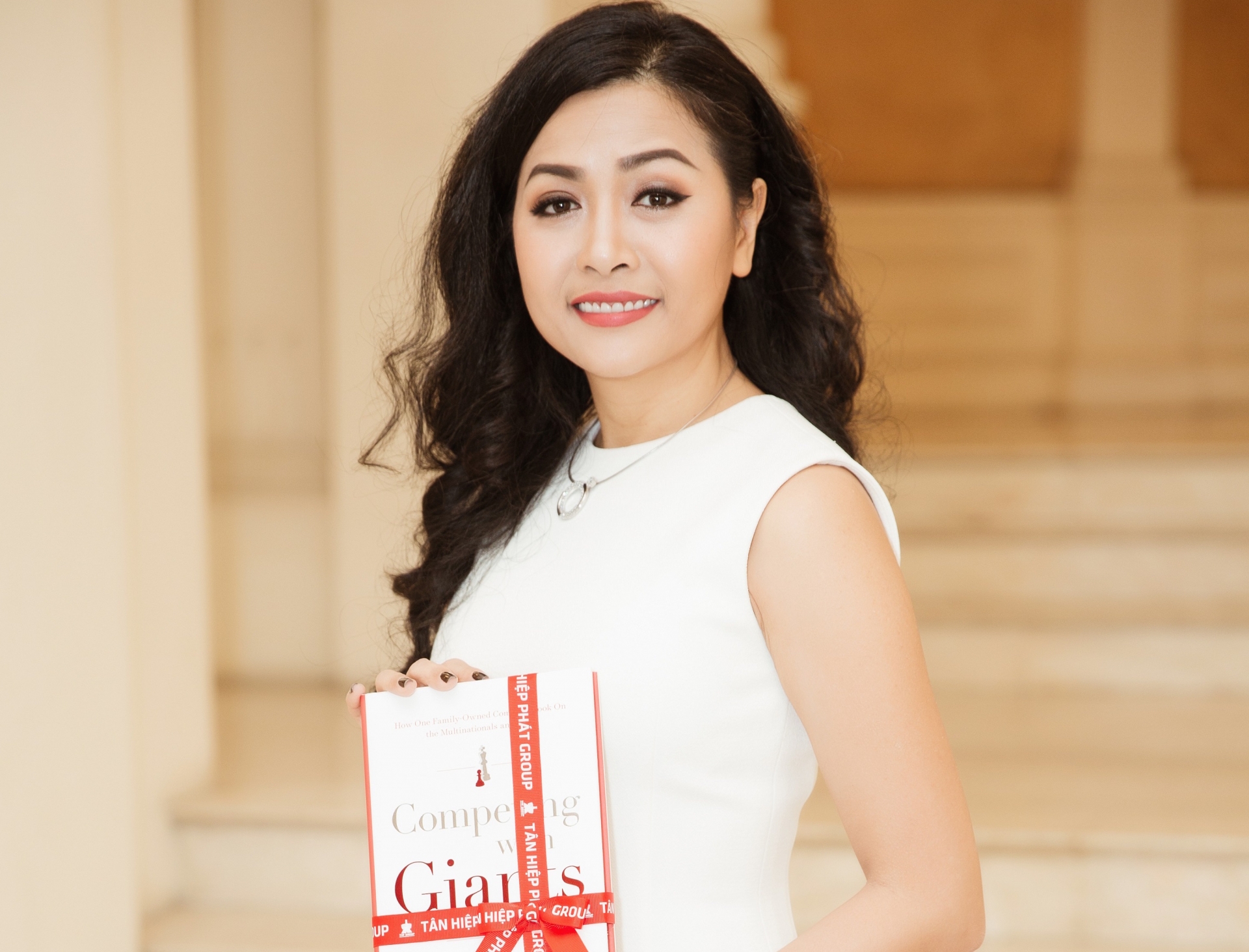 Phuong Uyen Tran, Deputy CEO of Tan Hiep Phat
The list of women playing a significant role in shaping Asia and Vietnam's business landscape includes Phuong Uyen Tran, an experienced businesswoman, working at THP Beverage Group for more than 15 years, a private company that makes health drinks. Today, she is the deputy CEO, the second in company leadership.
It is not usual to see top female business leaders like Tran in Vietnam although Vietnam has opened much and bring more opportunities to women nowadays. Tran is a professional success, it means that she confronts barriers that are gender-specific and difficulty in balancing work and family responsibilities.
A 2019 study supported Tran's observation. The report, called Women in Business, found that women hold 36 percent of top management positions in Vietnamese businesses. Only the Philippines had a higher rate at 37.5 percent.
In addition, Vietnam has the highest rates of women entrepreneurs in Asia-Pacific countries. Recent studies have found that women own between 25 and 30 percent of businesses in the country.
Why Vietnam?
Tran gives several reasons for the high number of women in business in Vietnam. People in Vietnam are starting to accept the idea of women working, she says. And women add value to companies.
She says that her company found that women workers were more loyal than men and stayed longer in their jobs. They also give special attention to human relationships, she said.
She adds that for herself, she feels lucky. Her parents started the business in 1994. Her father is the CEO. Tran notes that she began in an entry-level position and worked her way up.
Tran says she sees younger Vietnamese women share her feelings of energy and interest in their work. "They really like to try to prove and try to express themselves," she says. And between girls and boys in Vietnam, she believes, the girls are more aggressive.
Tu Thu Hien is an expert on women-owned businesses. She leads the Women's Initiative for Start-ups and Entrepreneurship in Vietnam. Tu told the Vietnam News Agency in 2017 that women business leaders have certain strengths. Women-led businesses in the country are more likely to employ female workers, for example. They also spend more money on social insurance and pay a little bit more money in taxes to the government.
Tu added that farming and tourism are promising areas for women-owned businesses in Vietnam.
Vietnamese women have also succeeded in running large, international businesses. The companies Vietjet, TH True Milk, and Vinamilk are all headed by women.
Tran, the deputy CEO of THP Beverage Group, urges women to find ways to work with other professionals, including men. Leaders need results, she notes. If women and men share their strengths with each other, both can go farther.
VNT
VOANews