Vietnam news today (January 11): Salt-making named a national treasure
Vietnam news today (January 11) features headlines include salt-making named a national treasure, Vietnamese leaders send congratulations to Kuwait, 6,000 soldiers, policemen deployed to protect upcoming Party Congress, updates on COVID-19 situation.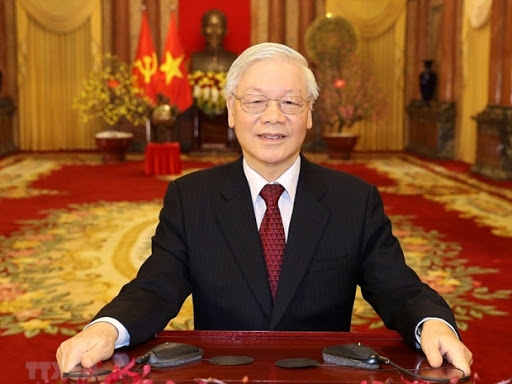 Party General Secretary and State President Nguyen Phu Trong (Photo: Bao Ha Giang)
Vietnamese leaders send congratulations to Kuwait on diplomatic ties
Party General Secretary and State President Nguyen Phu Trong has sent a message of congratulations to Kuwait's Emir Sheikh Nawaf Al‑Ahmad Al‑Jaber Al‑Sabah on the occasion of the 45th founding anniversary of diplomatic ties between Vietnam and Kuwait (January 10, 1976 - 2021).
According to Vietnam Plus, Prime Minister Nguyen Xuan Phuc also extended his congratulations to his Kuwaiti counterpart Sabah Al-Khalid Al-Hamad Al-Sabah.
Deputy Prime Minister and Minister of Foreign Affairs Pham Binh Minh cabled a congratulatory message to Kuwaiti Foreign Minister Ahmad Nasser Al-Mohammad Al-Sabah.
6,000 soldiers, policemen deployed to protect upcoming Party Congress
More than 6,000 soldiers and policemen attended a send-off ceremony in Hanoi in an attempt to safeguard the upcoming 13th National Party Congress.
During the ceremony, they performed exercises to deal with hypothetical situations, including social and security disturbances, riots, terror attacks, hostage rescue, as well as protection of leaders.
"The police and the military, in all circumstances, are ready to smash all destructive plots by hostile forces, and to tackle crimes and law violations in order to protect security and safety of the 13th National Party Congress and its delegates, as well as peace and happiness of the people," said Lt. Gen. Pham Quoc Cuong, Commander of the police taskforce, and Head of the Rehearsal Steering Committee.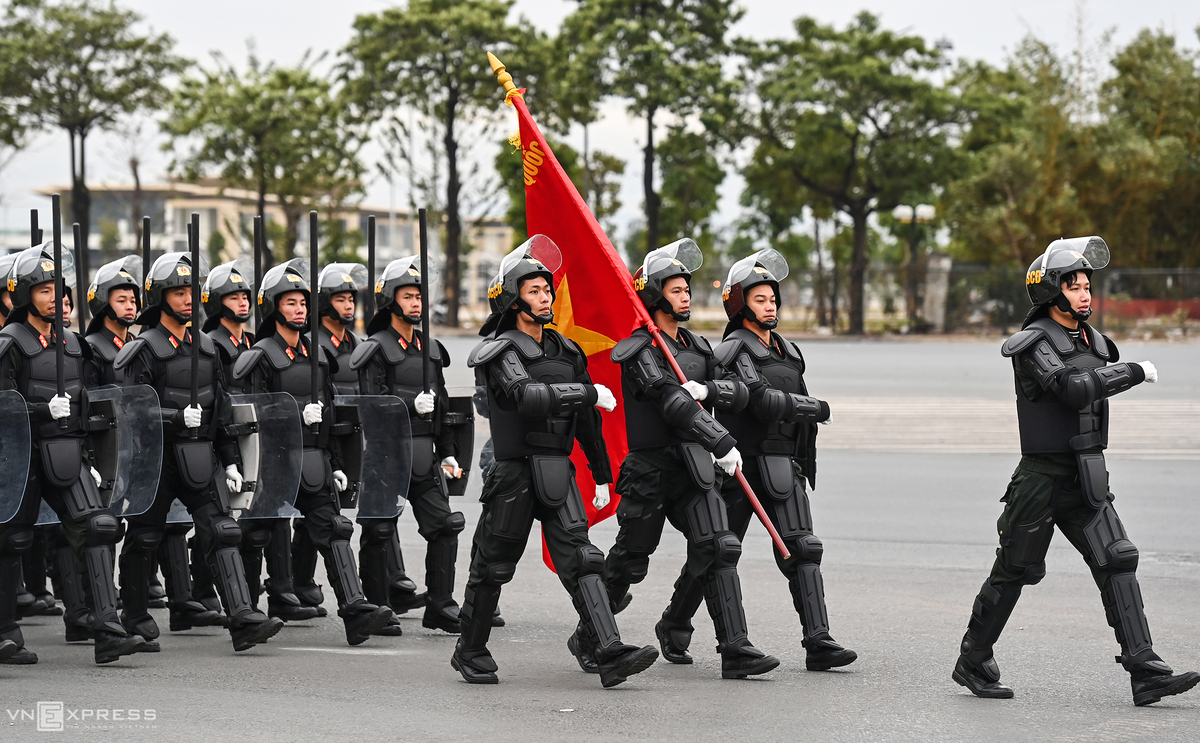 (Photo: VNE)
Permanent member of the Secretariat Tran Quoc Vuong requested relevant forces to remain highly vigilant and stay ready to proactively handle and neutralize all possible situations in an effort to ensure the absolute security and safety of the coming congress.
The Communist Party of Vietnam is poised to hold the 13th national congress from January 25 to February 2, 2021 in Hanoi, VOV reported.
Vietnam records another imported case from Japan
A Vietnamese woman returning from Japan has been infected with the SARS-CoV-2 virus, bringing the country's total number of coronavirus infections to 1,514, according to the Ministry of Health (MoH).
As reported by VOV, the patient, 24 years old of Thanh Hoa province, was quarantined as soon as her plane QH9415 landed at Tho Xuan airport of Thanh Hoa province on January 8.
She was tested on the same day and the result on the following day showed she had carried the virus. She is now being quarantined at Thanh Hoa Lung Disease Hospital for medical observation and treatment.
Vietnam has so far confirmed 1,514 coronavirus cases, including 822 imported cases returning from epidemic hit countries.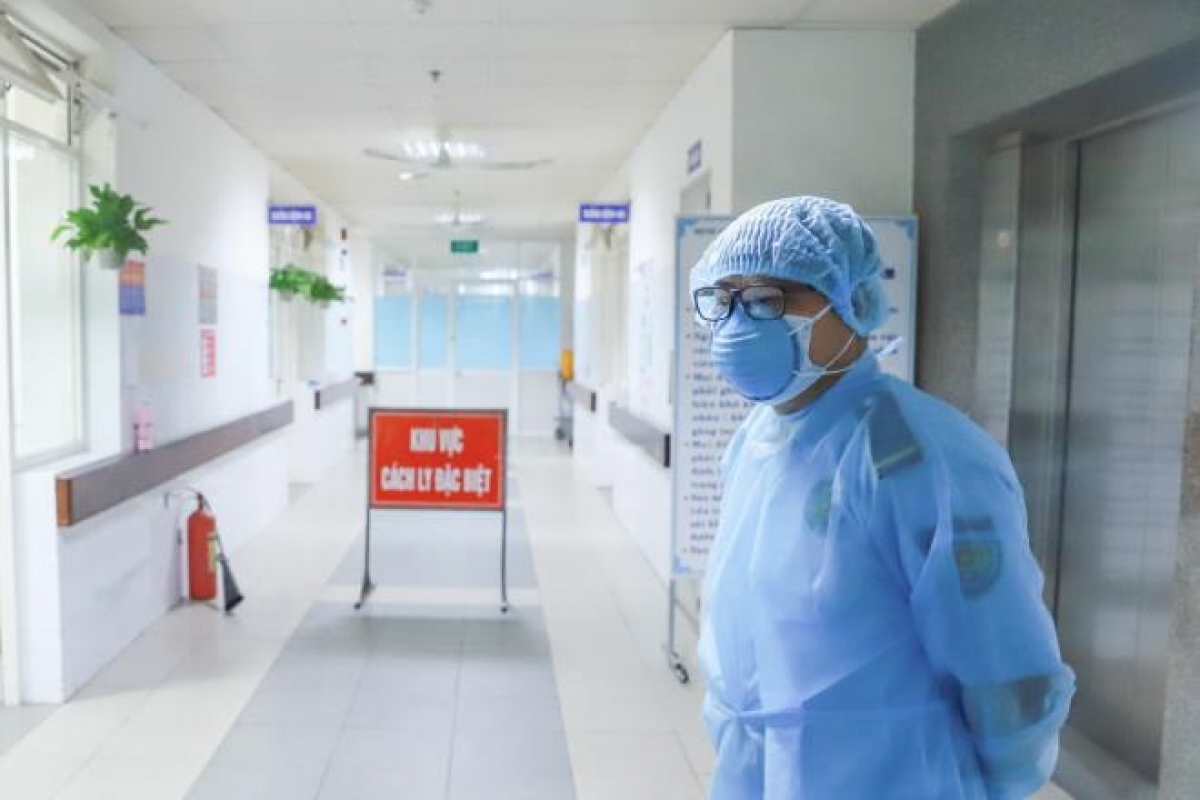 The country has gone through 40 consecutive days without a new locally transmitted case.
According to the Ministry of Health, Vietnam has cured 1,361 out of 1,514 COVID-19 patients. Of the remaining cases, two are critically ill and 25 have tested negative for the virus at least once.
The country has also registered 35 deaths caused by COVID-19 and related underlying illnesses.
Salt-making named a national treasure
Bac Lieu Province's salt-making craft has been recognised as a national intangible cultural heritage.
Bac Lieu's natural conditions with low levels of magnesium, calcium and sulfate give the salt a strong and special taste. Furthermore, natricloride content is high at 96.6 per cent on average, approximately equal to the national premium salt standard which is 97 per cent.
According to the provincial Department of Culture, Sports and Tourism, the craft has been a cultural feature in the area for hundreds of years, transferring from generation to generation.
The province's salt fields spread tens of kilometres from Vinh Chau Beach to Ganh Hao Estuary. Salt producing is one of three key sectors along with rice and aquaculture, helping Bac Lieu become one of the three biggest economic centres in the Mekong Delta region.
Bac Lieu's farmers are known as experts because during prosperous times they were able to supply their products to not only six southern cities and provinces but also neighbouring countries.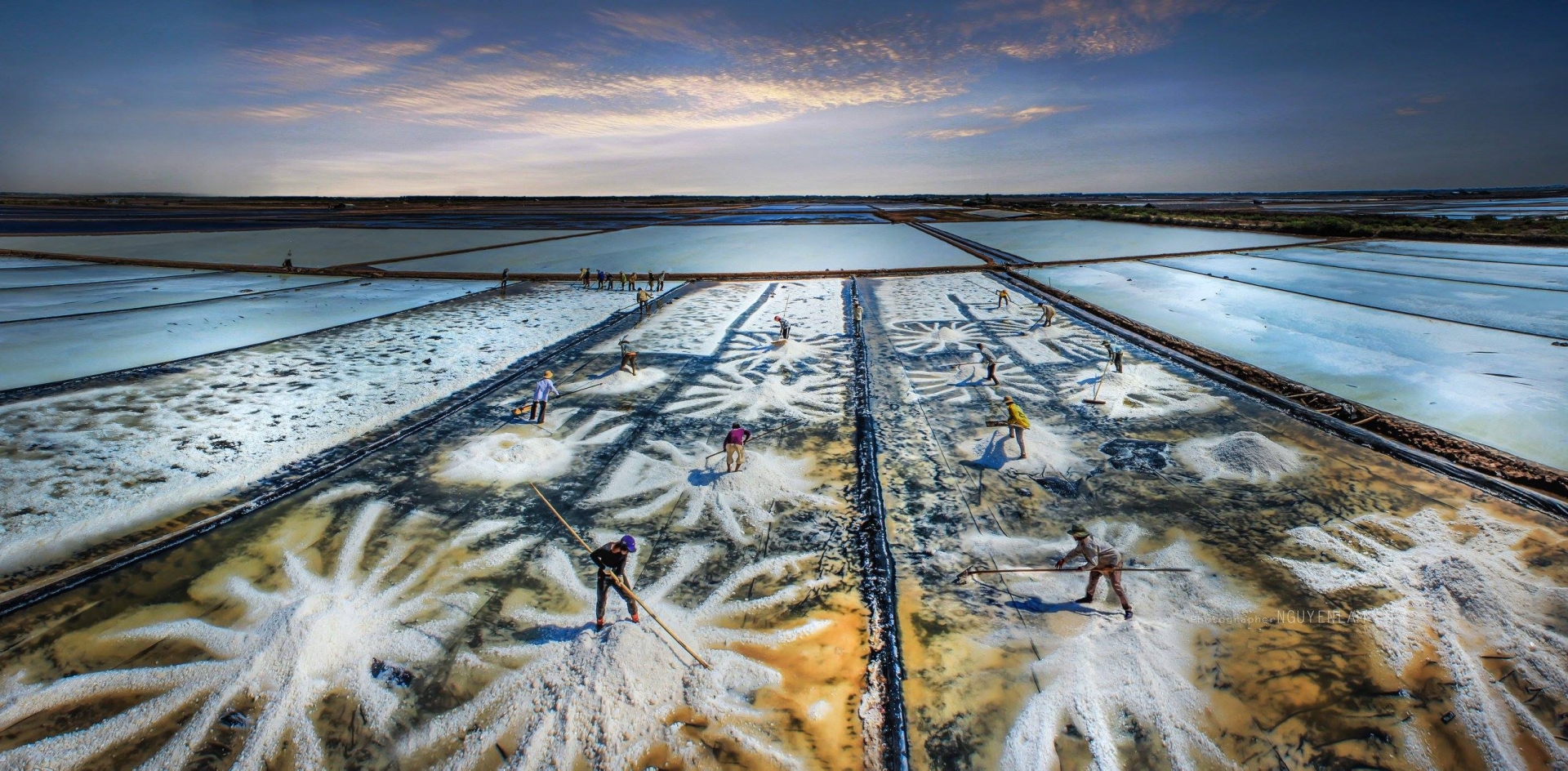 The salt-making craft of the southern province of Bạc Liêu has become national intangible heritage. (Photo: Thanh Kiem Mekong)
Vice chairwoman of the provincial People's Committee Cao Xuan Thu Van said the recognition was a source of pride for local residents, especially the salt farmers.
It will also help the province to improve its tourism sector by introducing the typical characteristics of the province to domestic and international friends.
Van asked the community and local authorities to continue preserving and developing the traditional salt-making craft by expanding the fields and improving quality to lift salt farmers' living standards and build a local salt brand.
At the same time, the Department of Culture, Sports and Tourism will create tourism packages with salt-making experiences; produce souvernirs and medical products made of salt; and organise an annual salt festival to lure more people, VGP said.
Financial sector must try to free up resources for national development: PM
The financial sector needs to renovate more strongly to free up resources to meet the country's development objectives, Prime Minister Nguyen Xuan Phuc told an online meeting to review financial sector and State budget performance in 2020 and define tasks for 2021.
The government leader said the financial sector had comprehensively fulfilled its missions in the past five-year term, especially last year.
With complicated developments expected in the world situation in 2021, he said Vietnam must continue with reform efforts and take more drastic actions so as to realise its growth target.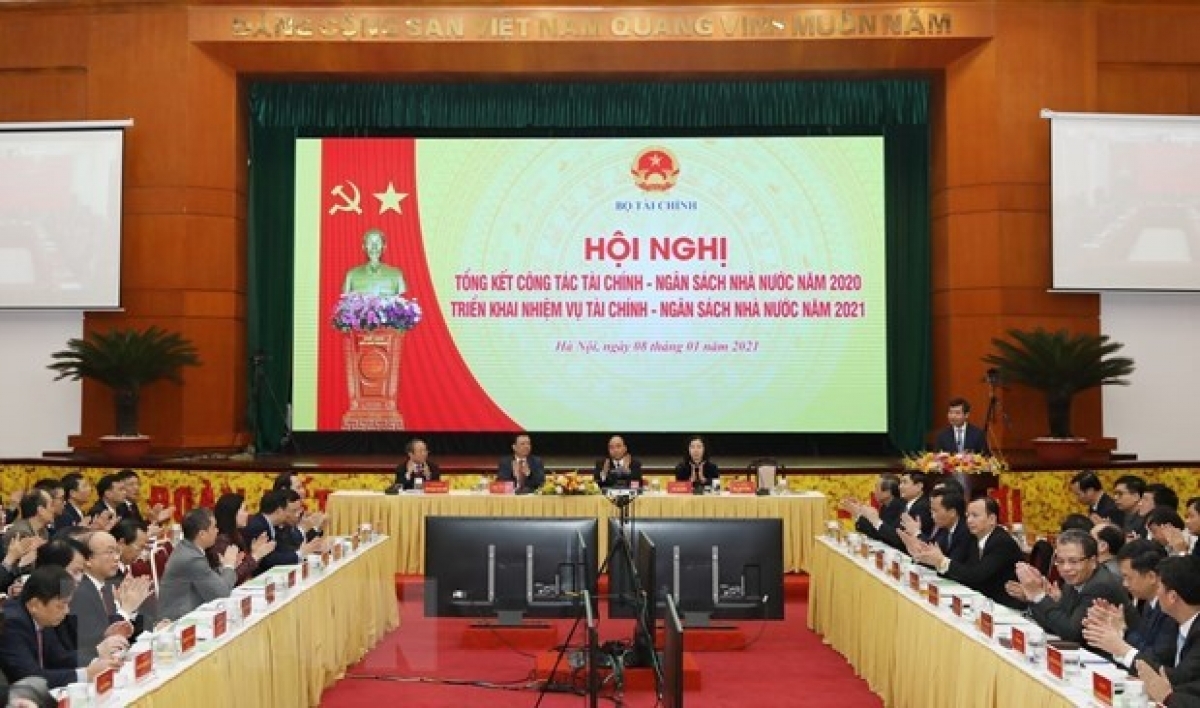 (Photo: VOV)
The PM suggested the sector continue to innovate its strategic thinking to ensure the smooth flow of the economy's blood line, creating the foundation and favourable conditions for the country's socio-economic development.
He asked the financial sector to follow the Government's motto of action in arranging for the synchronous and effective implementation of relevant Government resolutions, and to continue to work closely with relevant agencies in conducting fiscal and monetary policies to ensure macroeconomic stability and control inflation and major balances in the economy.
Also underlined was the importance of ensuring that the budget is spent economically and effectively, with the PM adding that the State budget deficit should be controlled to 4% of GDP or lower, VOV reported.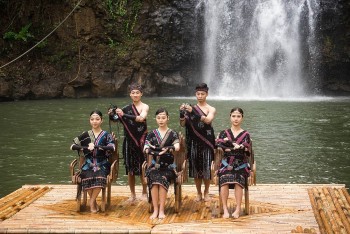 Travel
Many passengers applaud the creativity of the flight instruction video that Vietnam Airlines has recently introduced on their flights. This video not only creatively conveys the message of flight safety but also helps to spread globally the unique, indigenous cultural values ​​of the country and people of Vietnam.